Good Morning, Illini Nation: More combine numbers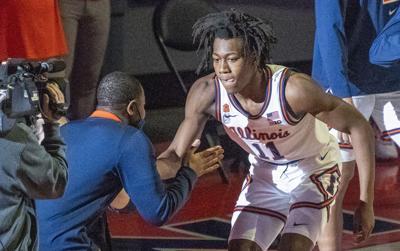 Welcome to "Good Morning, Illini Nation," your daily dose of college basketball news from Illini beat writer and AP Top 25 voter Scott Richey. He'll offer up insights every morning on Brad Underwood's team: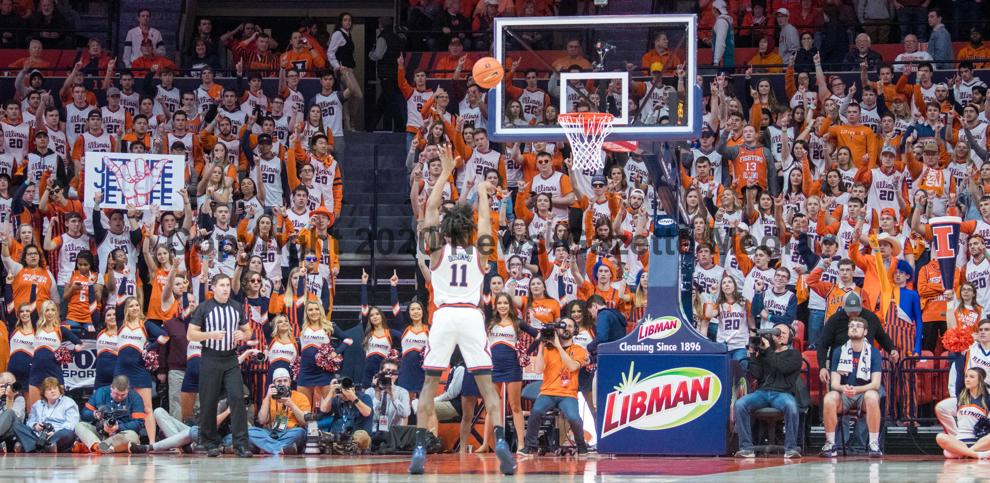 Now that a higher percentage of NBA draft participants (probably all that will be) have been measured every which way, we can take a deeper look into how Illinois guard Ayo Dosunmu stacks up from an agility standpoint. 
First, Dosunmu's raw numbers:
Lane agility: 11.51 seconds
Shuttle run: 3.24 seconds
Three-quarter sprint: 3.23 seconds
Standing vertical: 32 1/2 inches
Max vertical: 39 inches
Now where does he stand among the other draft prospects? In terms of lane agility, Dosunmu was tied for 21st with Alabama's John Petty Jr. among the 24 guards that were timed. Dosunmu was also 19th in the shuttle run and 23rd in three-quarter sprint.
Dosunmu's vertical measurements were a bit better compared to the rest of his fellow guards at the combine. His standing vertical was sixth, and his max vertical tied for fifth with Louisville's David Johnson and Providence's David Duke Jr.
Here's a few other measurements that caught my eye:
Tennessee guard Keon Johnson set a new combine record with a max vertical of 48 inches or, you know, four full feet. That snaps the 20-year record, previously set by Kansas' Kenny Gregory in 2001, by 2 1/2 inches.
The Volunteers killed it in the max vertical. Yves Pons wound up third at 42 1/2 inches. 
Two players ran under 3 seconds in the three-quarter sprint. Florida's Scottie Lewis and South Carolina's AJ Lawson both clocked in at 2.98 seconds. Apparently SEC football players aren't the only ones who are fast.
Lewis also had the best lane agility time at 10.45 seconds. 
Texas' Greg Brown III posted the top shuttle run time at 2.98 seconds, while Florida State's Scottie Barnes and Gonzaga's Corey Kispert tied for second at 2.99 seconds.
Five-on-five action also started Thursday in Chicago. Not every player at the combine is participating, and that, at least for Thursday's games, included Dosunmu. That he might not go through every possibility at the combine is something he hinted at when we spoke last week.
As a reminder (emphasis mine), Dosunmu said: I'm planning to, whatever I participate in, go 100 percent and just get ready for the next step in the journey to get drafted."