Good Morning, Illini Nation: New offers galore after busy Monday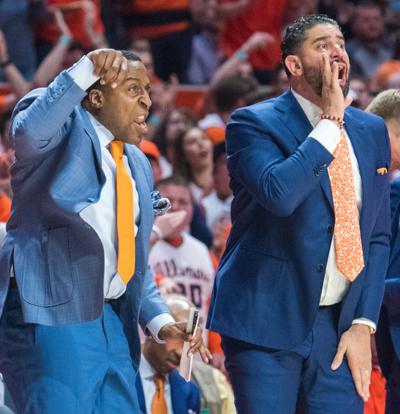 Welcome to "Good Morning, Illini Nation," your daily dose of college basketball news from Illini beat writer and AP Top 25 voter Scott Richey. He'll offer up insights every morning on Brad Underwood's team: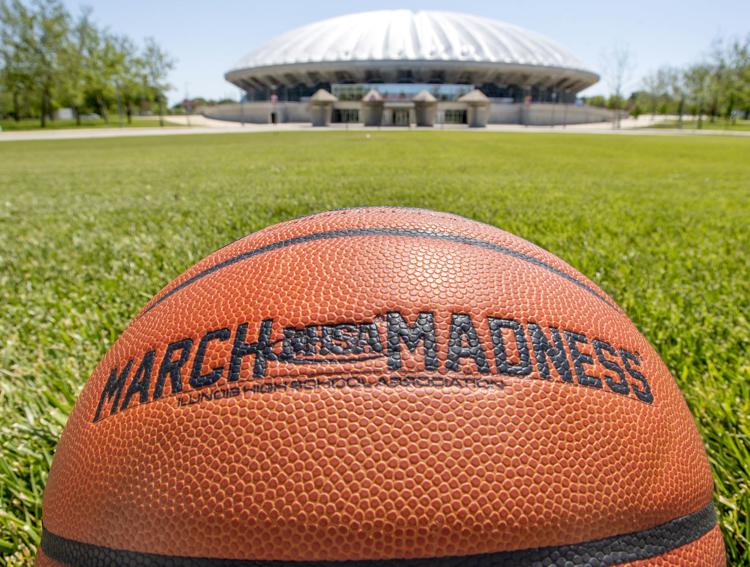 Illinois' "cast a wide net" recruiting process is just getting started in the 2022 and 2023 recruiting classes. A look a the latest three offers from Monday:
Brandon Gardner
The 6-foot-7, 180-pound wing out of Orangeburg, S.C., is just the sixth Illini offer in the class. Gardner played his freshman season at Gray Collegiate Academy in nearby West Columbia, S.C., and averaged 4.9 points and 4.5 rebounds playing a complementary role for the three-peat state champion War Eagles.
Joseph Hunter
Illinois hasn't recruited the state of California all that heavily in the Brad Underwood, but the 2022 class might be changing that. Hunter, who plays at San Joaquin Memorial in Fresno, was one of two Californians offered Monday. The 6-3, 185-pound guard is a consensus four-star recruit and ranked as high as No. 46 nationally.
Ramel Lloyd Jr.
Lloyd is already on the move after averaging 21.9 points and sharing West Valley League MVP honors following his sophomore season at Taft Charter High School in Woodland Hills, Calif. The 6-6, 190-pound four-star point guard ranked in the top 60 with a slew of high major offers will play at Dream City Christian in Glendale, Ariz., next year.
Trey Pettigrew
Teamed up with 2021 Louisville commit Bryce Hopkins, Pettigrew had Fenwick positioned to make a run at the IHSA Class 3A state title before the season was canceled. The 6-3, 175-pound Class of 2022 guard averaged 16 points and three assists and shot 38 percent from three-point range.
Kyle Thomas
In-state recruiting became a clear priority in the Class of 2021, and with new offers to Pettigrew and Thomas, it's trending that way for 2022, as well. Thomas, a 6-9, 220-pound center, plays for Westchester St. Joseph and played a key role for the 14-18 Chargers last season.
Kelel Ware
Illinois unsuccessfully tried to establish a recruiting foothold in Arkansas in the 2020 class. Ware, a 6-10, 210-pound center, is part of the next attempt in the '22. A three-star recruit ranked No. 124 per Rivals, Ware has other high major offers from Arkansas, TCU, Texas A&M, Texas Tech and Virginia Tech.