Good Morning, Illini Nation: Of Adam Miller and other top '20 prospects
Welcome to "Good Morning, Illini Nation," your daily dose of college basketball news from Illini beat writer and AP Top 25 voter Scott Richey. He'll offer up insights every morning until practice tips off.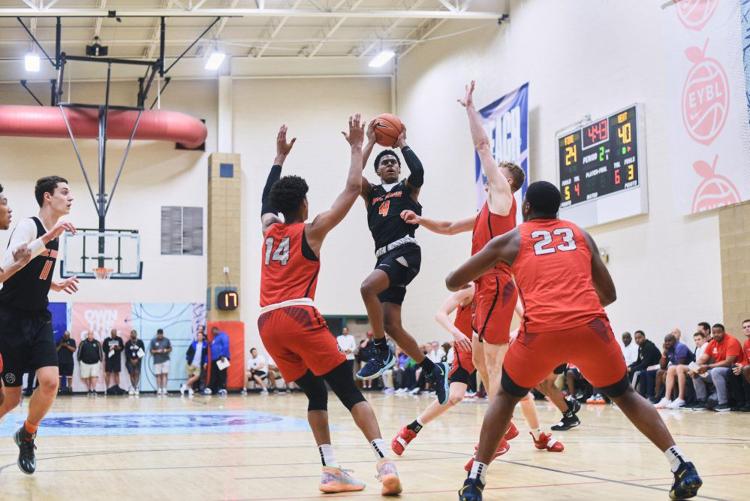 Rivals' national recruiting analyst Corey Evans answers questions from fans twice a week for "#TwitterTuesday" and in a "Wednesday's Leftovers" mailbag. Questions about Illinois basketball are pretty regular given the Illini fan base's apparent unquenchable thirst for all things recruiting.
Like this week, where Evans fielded a question about who Illinois had the best chance to sign in the Class of 2020. Evans' answer was Morgan Park guard Adam Miller, but it was more of a good news/bad news situation. The Illini are in deep for the four-star guard, but they aren't the only top suitor. In fact, he just wrapped up on an official visit at Arizona, and another team from the Copper State is also heavily involved.
"I wouldn't be surprised if Miller's recruitment came down to the Sun Devils and Illini, but for now Arizona State may be slightly ahead," Evans replied to the Illinois fan's question.
Evans also provided five other 2020 prospects for Illinois fans to keep an eye on in guards Andre Curbelo, Ish Leggett, forwards Keon Ambrose-Hylton and D.J. Gordon and center Cliff Omoruyi. Here's a quick breakdown of how those five performed this spring and summer:
Andre Curbelo, 6-0, 170
The Long Island Lutheran (N.Y.) guard got plenty of experience outside the adidas Gauntlet circuit as one of the youngest players on the World Team roster at the Nike Hoop Summit (where he teamed up with Illini freshman Kofi Cockburn) and representing Puerto Rico in the FIBA U19 World Cup. The 17-year-old Curbelo averaged 11.1 points, 5.6 assists and 3.6 rebounds in the event in Greece.
Ish Leggett, 6-2, 180
Illinois is one of just three high-major offers (Wake Forest and DePaul being the others) for the Washington, D.C., guard. The three-star recruit played for Nike EYBL newcomer Team Durant this past season and stood out from a deep backcourt by averaging 15.9 points, 3.9 rebounds and 2.5 assists. Leggett also shot 36 percent from three-point range in helping lead Team Durant to a Peach Jam berth.
Keon Ambrose-Hylton, 6-8, 185
The four-star power forward didn't experience a lot of team success playing for one-win UPLAY Canada on the EYBL circuit, but he did stand out individually. Ambrose-Hylton elevated his game at the Peach Invitational in July — particularly as a scorer — to increase his circuit totals to 14.2 points and 6.5 rebounds per game. He also represented Canada at the FIBA U19 World Cup, where he came off the bench in a reserve role.
D.J. Gordon, 6-6, 170
The Illini offered the Pittsburgh native wing this spring as he took on a key role for Team Final on the EYBL circuit. His relationship with assistant coach Orlando Antigua gave Illinois an in for the three-star recruit. ""He knows my family a little bit," Gordon told The News-Gazette. "I was kind of excited when I got the offer from Illinois. Me and him have a nice, tight relationship." Gordon ultimately averaged 10.2 points, 2.8 rebounds and shot 36 percent from three-point range in 18 EYBL games.
Cliff Omoruyi, 6-10, 230
Illinois got plenty of looks at Omoruyi last high school season since he played for Roselle Catholic (N.J.) alongside Kahlil Whitney. Omoruyi fits Illinois' big man profile — long-armed athlete with size — and he showed that off playing for New York Lightning on the EYBL circuit. The four-star big man averaged 11.8 points, 6.7 rebounds and 1.5 blocks while shooting 64 percent from the field.