Good Morning, Illini Nation: Open practice observations
Welcome to "Good Morning, Illini Nation," your daily dose of college basketball news from Illini beat writer and AP Top 25 voter Scott Richey. He'll offer up insights every morning on Brad Underwood's team: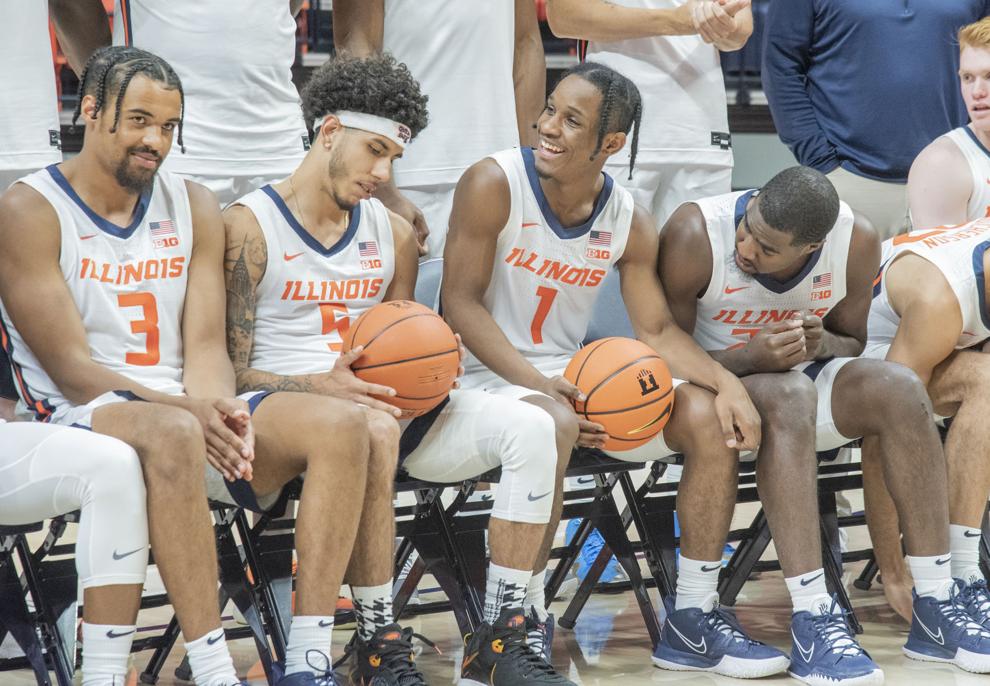 Today's News-Gazette includes some of my observations from Illinois' open practice. But certainly not all of them. Here's what else I saw Saturday morning at State Farm Center:
— We've heard from Brad Underwood about Omar Payne's athleticism. Seeing it in person only confirmed what the Illinois coach had said. Payne's lateral quickness was fairly remarkable. Certainly the best among the Illini bigs. It makes sense that Underwood is comfortable playing Payne and Kofi Cockburn together given the former can easily guard multiple positions. 
— Assistant coach Chester Frazier was very active during one segment of practice working with the Illinois guards. Frazier, of course, was providing the defensive look during the drill.
— Fellow assistant coach Geoff Alexander did a lot of the on-court instruction. While Alexander worked with the bigs when the team split up, he was essentially running practice for multiple full team segments.
— Playing time for any of Illinois' three freshmen might be hard to come by this season. If one of them is going to play, though, I feel confident saying it will be Luke Goode. The Fort Wayne, Ind., native shot the lights out Saturday morning. He's also probably the most ready from a physical standpoint, too. And while Goode didn't have a mistake-free practice, he made fewer than Brandin Podziemski and RJ Melendez.
— Speaking of shooters ... Alfonso Plummer is not afraid to pull the trigger if he's got even an inkling of an open look at the basket, and he's got one of the  quickest releases I've seen. Shooters shoot, and the Utah transfer guard is certainly confident in his abilities. It's not misplaced confidence either.
— A dribble handoff on the wing from Brandon Lieb to Connor Serven was one of the stranger moments of practice. Just a note I wrote down probably because it was a strange sight.
— Andre Curbelo is clearly Illinois' starting point guard. Trent Frazier is the likely backup, although he'll be on the court with Curbelo quite a bit. Brad Underwood has discussed playing Austin Hutcherson at the point, but the 6-foot-6 guard had some ball security issues Saturday. Da'Monte Williams also got some time running the Illinois offense. The Peoria native looked pretty good with the ball in his hands.