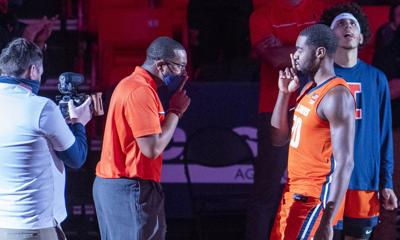 Welcome to "Good Morning, Illini Nation," your daily dose of college basketball news from Illini beat writer and AP Top 25 voter Scott Richey. He'll offer up insights every morning on Brad Underwood's team: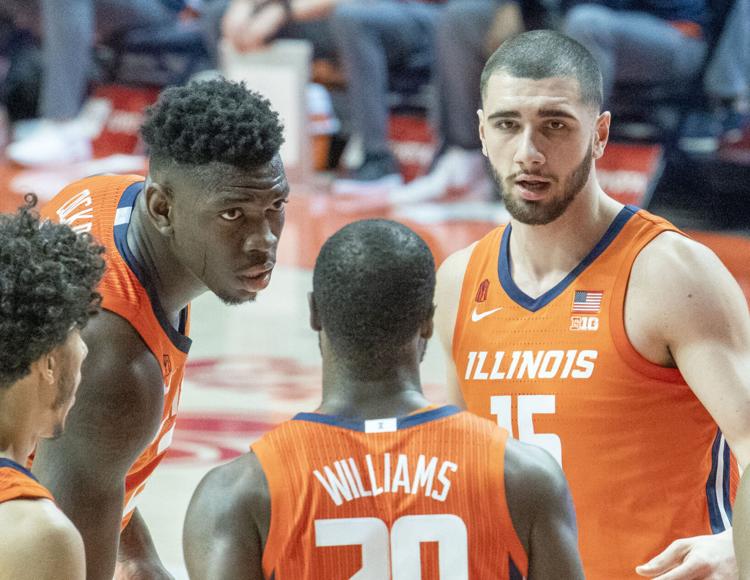 The 2004-05 Illinois basketball team turned an opportunity against No. 1 Wake Forest into its own rise to top billing as the best team in the country 16 years ago yesterday. Thumping the Demon Deacons propelled the Illini from No. 5 to No. 1 in the next edition of the Associated Press Top 25 poll.
The current Illinois basketball team has, perhaps, a similar opportunity this week. Today's game against No. 2 Baylor is just the starting point. Here's the Illini's pathway to No. 1 in 2020-21:
Step 1 — Beating Baylor, of course, has to happen. It would be Illinois' first win against a top five team since beating Louisville in the 2005 Final Four. And it won't be easy. The Bears can match the Illini's preseason All-American junior guard with one of their own. Ayo Dosunmu is playing like an All-American. Jared Butler's numbers might not be quite as good, but it's not like he's been slacking in Baylor's first two wins of the season.
The difference could be sophomore center Kofi Cockburn. The Bears were a guard-heavy team a year ago and, really, have leaned in even more to that style of play. Both teams have talented guards. Enough so that they might cancel each other out. Cockburn, at 7-foot and 285 pounds, has the physical advantage. Now would be the time to put that to good use.
Step 2 — This isn't the same case as 2004-05. Baylor's not the No. 1 team in the country. Gonzaga is, and the Bulldogs have looked beyond dominant so far this season. Mark Few's squad also plays today in Indianapolis against No. 11 West Virginia. Illinois needs Gonzaga to lose to either the Mountaineers or in Saturday's game against Baylor, which is also in Indianapolis. 
Both happening wouldn't be bad either, but the Saturday scenario is the key. When it comes to the transitive property of basketball it would be Illinois > Baylor > Gonzaga.
Step 3 — All of Step 1 and Step 2 has to happen for Illinois to jump from No. 5 to No. 1 by next Monday. What the Illini can't do, though, is beat Baylor (if that happens) and then have a letdown performance Saturday against UT Martin. That game probably leans more toward the North Carolina A&T/Chicago State end of the nonconference spectrum than, say, the Ohio end, but the Skyhawks will have absolutely nothing to lose.
If Illinois heads into that Saturday night home game coming off a win against Baylor (plus some help from Gonzaga), it will have a potential No. 1 ranking to lose.
Bonus thought: Even if the Illini lose to Baylor, it's not like they'll go tumbling down the AP Top 25. I can't speak for the other 62 voters, but they at least won't slip that far on my ballot.