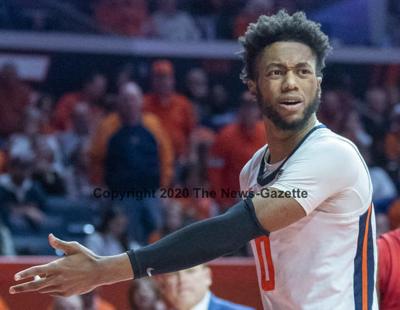 Welcome to "Good Morning, Illini Nation," your daily dose of college basketball news from Illini beat writer and AP Top 25 voter Scott Richey. He'll offer up insights every morning on Brad Underwood's team: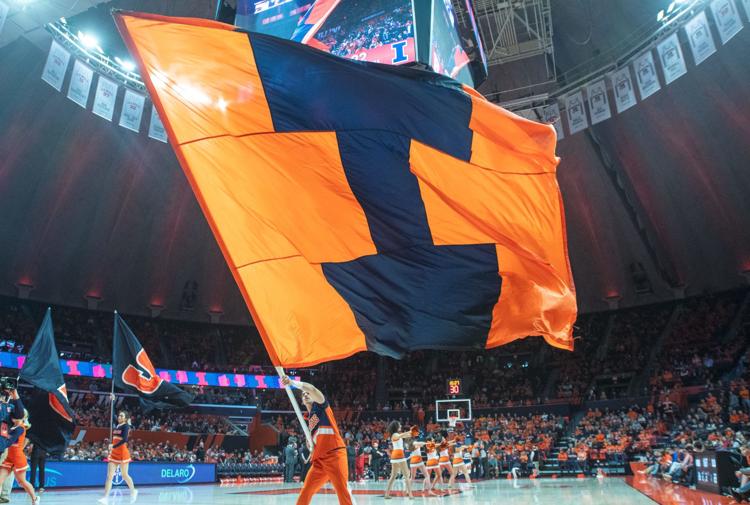 First, a disclaimer. Believe me when I say I've seen the Facebook comments and Twitter replies. I know there is a portion of the fan base that wants the kibosh put on any NCAA tournament discussion until they hear "Illinois" on Selection Sunday.
Here's the thing. When there's only one game in a week, my brain needs some other form of basketball stimulation. Illinois being ranked took care of Monday, so I spent Tuesday checking out some bracketology. It's not a bad thing that the Illini are in those projections right now given they weren't even in the discussion in the past two seasons. Or really all that much since they made it in 2012-13, although a win at Rutgers and maybe another in the Big Ten tournament would have likely saved John Groce's job in 2016-17.
The 2020 Bracket Matrix has Illinois projected as a No. 9 seed. It's an average of the Illini's fate from anywhere as high as a No. 6 seed right now to out of the tournament all together. That said, here's a look at some matchups in three national bracketology efforts:
ESPN
Noted bracketologist Joe Lunardi has Illinois in as a No. 9 seed playing Marquette in the first round in Spokane, Wash. (Note to Joe ... closer to Champaign is better for my travel budget). The challenge in facing Marquette, of course, is trying to slow down Markus Howard.
The Golden Eagles' senior guard is the nation's leading scorer (28.6 ppg). Maryland is the only team that held Howard to single digits this season, and he's topped 30 four times, 40 once and 50 once. It's worth noting the Terrapins won the game where Howard scored just six points.
FOX
New bracketologist Mike DeCourcy, who you might recognize from his work on BTN, is currently projecting Illinois as a No. 10 seed in the East region, which would mean a trip to Cleveland for a rematch with No. 7 seed Arizona. The Illini lost to the Wildcats by 21 in Tuscon, Ariz., in the opening week of the season. The roles are currently reversed, with Illinois now ranked and Arizona out of the AP Top 25 following five losses in seven games.
That said, the Illini would have to come up with a better plan to slow down the Wildcats' trio of freshmen (Nico Mannion, Josh Green and Zeke Nnaji), who combined for 62 points, 14 rebounds and 13 assists and shot 62.5 percent overall and 50 from three-point range in November.
CBS
Jerry Palm isn't quite as high on Illinois as the other two bracketologists. He's got the Illini as a No. 12 seed and headed to Dayton, Ohio, for the First Four and a matchup with BYU. The Cougars have had a six-game winning streak snapped last week in an overtime road loss at Saint Mary's, but second place in the West Coast Conference (everyone is chasing Gonzaga) is still a possibility.
That and an NCAA tournament berth is an attainable goal for BYU if it can get back to full health. The Cougars played without big man Yoeli Childs in the first nine games of the season, as he served an NCAA-mandated suspension relating to money he received from an agent when he tested the NBA draft waters in the offseason that he paid back with interest. Now Childs, who was averaging 20.9 points and 10.1 rebounds since his return, is out indefinitely after suffering an open dislocation of the index finger on his shooting hand in practice.