Good Morning, Illini Nation: Perusing the portal again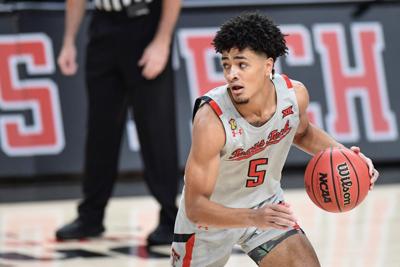 Welcome to "Good Morning, Illini Nation," your daily dose of college basketball news from Illini beat writer and AP Top 25 voter Scott Richey. He'll offer up insights every morning on Brad Underwood's team: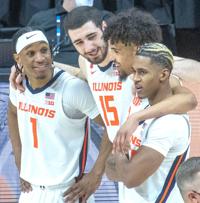 Welcome to the college basketball offseason, where there are new names in the transfer portal every day (now up to more than 1,200 total) and Illinois is tied to some players on the move. 
Micah Peavy
Unlike Nimari Burnett, Peavy made it a full year in Lubbock, Texas. Burnett bailed after 12 games with Texas Tech, and now Peavy is on his way out, too, following Chris Beard's defection to Texas.
Texas Tech transfer Micah Peavy has heard from Texas, Texas A&M, Arizona State, Florida, SMU, Western Kentucky, Illinois, Georgia, others, a source told @Stockrisers.Entered the portal this weekend. https://t.co/8RcoGLYxei

— Jake (@jakeweingarten) April 5, 2021
Peavy started 25 of the 29 games he played as a true freshman for the Red Raiders, averaging 5.7 points and 3.1 rebounds in 20.3 minutes per game. The 6-foot-7, 215-pound guard shot 45.9 percent overall, attempted and missed just three three-pointers and was a nightmare 47.4 percent at the free throw line.
Peavy was a consensus four-star recruit in the Class of 2020. The Duncanville, Texas, native was even ranked as high as No. 35 in his class by Rivals (and as the No. 8 small forward).
Trey Wade
Last offseason featured a mass exodus from Wichita State, which ultimately led to the ouster of Gregg Marshall. This offseason isn't far behind, with Wade one of six Shockers on the move. His younger brother, Trevin, already announced his move from Wichita State to Eastern Kentucky.
Nevada, San Diego st, Marquette, Virginia, Georgia, Missouri st. And Illinois have reached out to Wichita State transfer forward Trey Wade he tells @247Sports. @247SportsPortal

— Dushawn London (@DushawnLondon1) April 5, 2021
Wade would aid in both Illinois' attempt to stay old in the Big Ten and add another option at "power forward" to the roster. The 6-6, 221-pound forward started his career at UTEP in 2016-17, redshirted that season, played a fairly key role off the bench in 2017-18, transferred to South Plains College for the 2018-19 season and then spent the last two at Wichita State.
Wade averaged 6.3 points and 5.3 rebounds in 2020-21 for the Shockers and put up a 43/33/48 shooting slash (more nightmares at the free throw line). He started 19 of the 21 games he played this past season and was a starter last season, too.