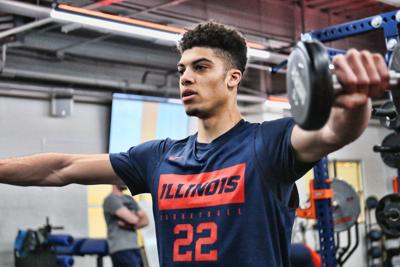 Welcome to "Good Morning, Illini Nation," your daily dose of college basketball news from Illini beat writer and AP Top 25 voter Scott Richey. He'll offer up insights every morning on Brad Underwood's team: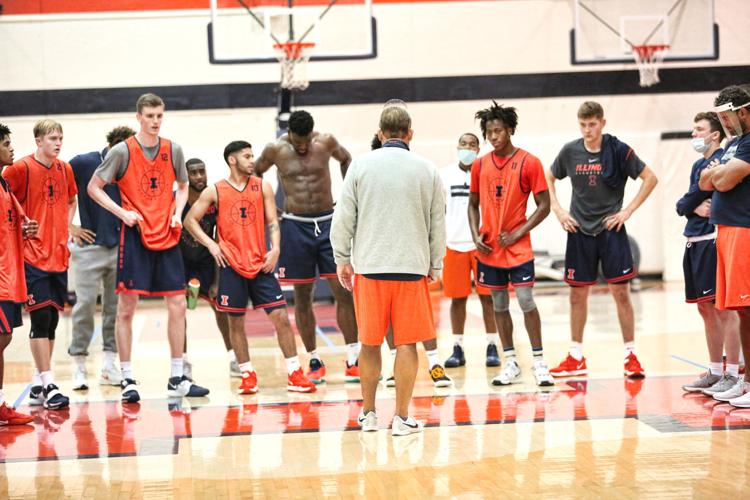 The 2020-21 Illinois basketball season is set to start on Nov. 25. And that opener against North Carolina A&T is now actually official.
Leading up to the start of the season, we'll shine a spotlight on each Illinois player. Today? The first of the juniors:
Austin Hutcherson
Here's what we know about Hutcherson. The 6-foot-6, 180-pound guard started his college career at Division III Wesleyan University (Conn.) before transferring to Illinois and sitting out the 2019-20 season. He shot 44.3 percent from three-point range as a freshman and still 39.2 percent as a sophomore even after he was asked to be more of a primary scorer.
Cue the Duncan Robinson comparison.
Here's what else we know. A lingering back injury mostly kept Hutcherson sidelined this offseason, and has meant inconsistent preparation for a season that starts in less than a week. That infusion of shooting Illinois was in desperate need of after last season might not be immediately on hand.
Illinois coach Brad Underwood has had nothing but positive things to say about Hutcherson in the last year. The sit-out transfer, on paper, is exactly what Illinois needs. A shooter, but not just a shooter (Underwood has frequently discussed Hutcherson's athleticism) with 51 games of college basketball experience (albeit at a lower level).
Alan Griffin's transfer not only opened up a spot on the wing, but it meant Illinois' best shooter wasn't coming back. On paper, Hutcherson was the guy to fill both spots. Healthy, that's still the case. He just has to get there.