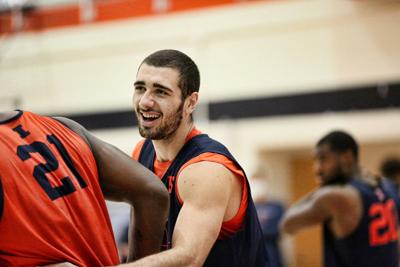 Welcome to "Good Morning, Illini Nation," your daily dose of college basketball news from Illini beat writer and AP Top 25 voter Scott Richey. He'll offer up insights every morning on Brad Underwood's team: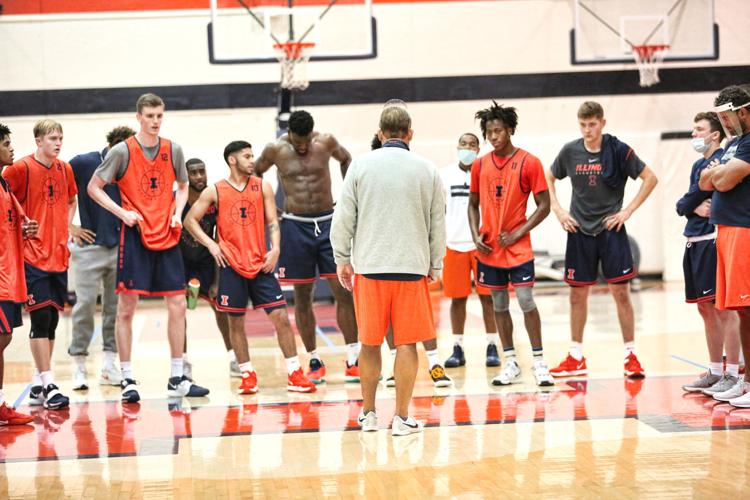 The 2020-21 Illinois basketball season is set to start on Nov. 25. And that opener against North Carolina A&T is now actually official.
Leading up to the start of the season, we'll shine a spotlight on each Illinois player. Today? A fan favorite junior:
Giorgi Bezhanishvili
Here's the thing. You can acknowledge that Bezhanishvili's sophomore was a disappointment in some areas. It's OK. He knows you're thinking it. But focusing solely on the fact he was both less productive and less efficient offensively glosses over the fact he still contributed in some meaningful ways.
Forest for the trees, you know?
Here's how Bezhanishvili still made an impact in 2019-20 even though he wasn't the same offensive weapon he was a year prior. He turned the ball over less, doubled his assists per game (lots of high-low action with Kofi Cockburn) and rebounded at a higher rate on a per minutes played basis. Yes, Bezhanishvili was less efficient offensively, but no less a factor in Illinois' successful season.
Depending on the lineups this season Bezhanishvili might be a fourth option offensively at times. That's fine. It simply means the Illini have gotten better. What the Georgian big man needs to do, though, is be more efficient with the touches he does get.
Bezhanishvili shot 54.2 percent from the field overall in 2018-19 despite making just 16.7 percent of his three-pointers. He was nearly twice as efficient beyond the arc in 2019-20 (30.6 percent), but his overall percentage took a nose dive (42.9 percent) as he struggled to finish around the rim.
Breaking it down even more, Bezhanishvili shot 58.2 percent on his 2s as a freshman and just 45.6 percent as a sophomore. If nothing else changes about his game, that has to.