Good Morning, Illini Nation: Recruiting best of '23 class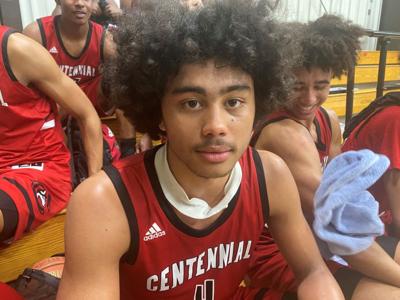 Welcome to "Good Morning, Illini Nation," your daily dose of college basketball news from Illini beat writer and AP Top 25 voter Scott Richey. He'll offer up insights every morning on Brad Underwood's team: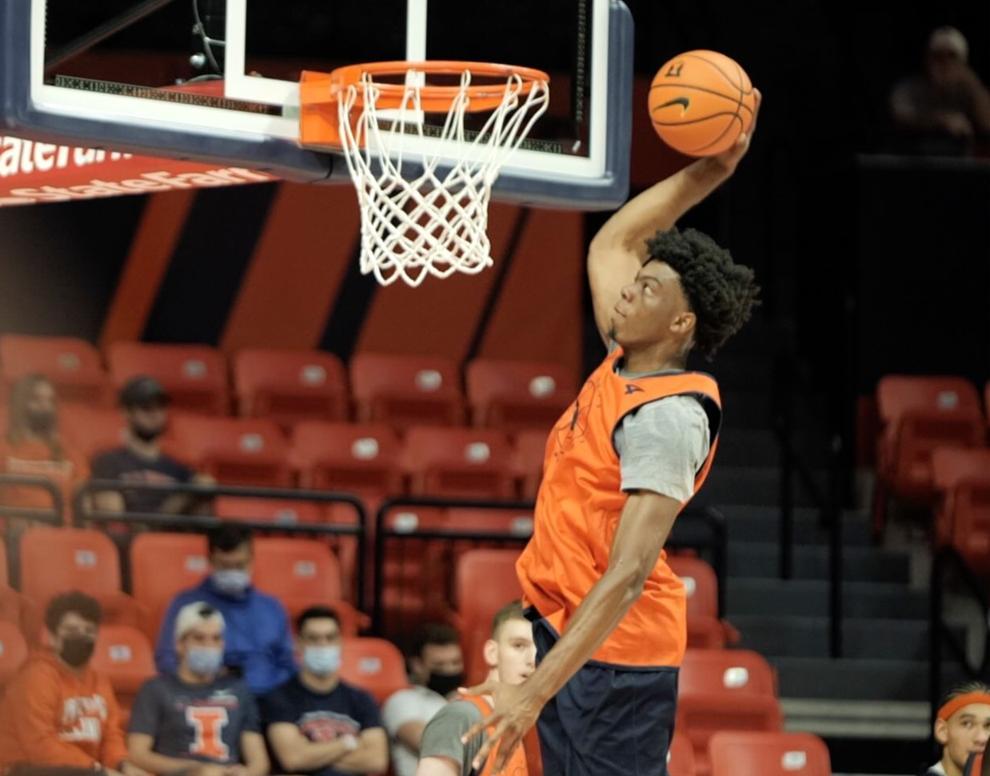 Wednesday brought the latest recruiting rankings update from 247Sports for the Class of 2023. For clarity's sake, these are 247Sports' own rankings and not their composite.
Anyway, an early takeaway from the new best of the best among high school juniors? Illinois has offered a lot of them. Six of the top 10 prospects in the class hold an Illini offer and so do 28 more in the newest edition of the top 150.
— Topping Illinois' offer list as the highest-ranked recruit is Baltimore native Kwame Evans Jr. The 6-foot-9, 200-pound power forward checks in at No. 2 in the class behind Dajuan Wagner Jr. Evans left Baltimore Poly Tech for his junior year and will play at Montverde Academy (Fla.) in 2021-22.
— The highest-ranked prospect from the state of Illinois is Matas Buzelis. The 6-10, 175-pound five-star small forward is No. 4 in the class. Buzelis, of course, transferred to Brewster Academy (N.H.) last season.
— That means the highest-ranked prospect from the state of Illinois still playing in Illinois is Kenwood's J.J. Taylor. The 6-8, 185-pound small forward, who took an unofficial visit this past weekend to Champaign, is a five-star recruit and ranks No. 6 in the class nationally.
— Other players from Illinois in the rankings are former C-U standout Kylan Boswell (now a five-star guard at Compass Prep in Arizona), La Lumiere (Ind.) guard and Joliet native Jeremy Fears, Kenwood guard Darrin Ames, Rolling Meadows guard Cam Christie and Bradley-Bourbonnais power forward Owen Freeman.
— Buzelis made the biggest jump up the rankings among Illinois targets, climbing 39 spots to No. 4. IMG Academy (Fla.) center Gus Yalden had the biggest fall among Illini targets, with the Wisconsin native slipping 45 spots to No. 91.
— Two players with Illinois offers have already committed. Five-star guard Caleb Foster chose last month Duke. Freema, a three-star prospect, committed to Iowa on Monday.
The full list of uncommitted, ranked Illinois targets:
2. Kwame Evans Jr., 6-9, 200, PF, Montverde Academy (Fla.)
4. Matas Buzelis, 6-10, 175, SF, Brewster Academy (N.H.)
5. Mookie Cook, 6-7, 200, SF, Compass Prep (Ariz.)
6. J.J. Taylor, 6-8, 185, SF, Kenwood
7. Baye Fall, 6-10, 205, C, Denver Prep Academy (Colo.)
9. Omaha Biliew, 6-8, 200, PF, Link Academy (Mo.)
13. Kylan Boswell, 6-1, 180, PG, Compass Prep (Ariz.)
18. Simeon Wilcher, 6-4, 185, CG, Roselle Catholic (N.J.)
26. Jeremy Fears, 6-1, 165, PG, La Lumiere (Ind.)
28. Marvel Allen, 6-4, 190, PG, Calvary Christian Academy (Fla.)
35. Wesley Yates, 6-4, 200, SG, Beaumont United (Texas)
36. Assane Diop, 6-10, 190, C, Denver Prep Academy (Colo.)
38. Jeremiah Johnson, 6-2, 160, PG, Norman North (Okla.)
43. RJ Jones, 6-3, 175, CG, John Paul II (Texas)
46. Jahnathan Lamothe, 6-4, 180, SG, St. Frances Academy (Md.)
47. Brandon Gardner, 6-7, 200, PF, Word of God Christian Academy (N.C.)
48. Dusty Stromer, 6-6, 180, SG, Notre Dame (Calif.)
64. Darrin Ames, 6-3, 160, PG, Kenwood
70. Jazz Gardner, 6-10, 200, C, Los Altos (Calif.)
82. Jalen Hooks, 6-6, 180, SF, Crispus Attucks (Ind.)
89. Xavier Booker, 6-10, 205, C, Cathedral (Ind.)
91. Gus Yalden, 6-8, 240, C, IMG Academy (Fla.)
92. Parker Friedrichsen, 6-3, 165, SG, Bixby (Okla.)
118. Austin Parks, 6-9, 240, C, Memorial (Ohio)
146. Brandon Williams, 6-7, 205, PF, Christ the King (N.Y.)
147. Cyr Malonga, 6-11, 205, C, Evangel Christian School (Ky.)