Good Morning, Illini Nation: Recruiting fairly uncharted territory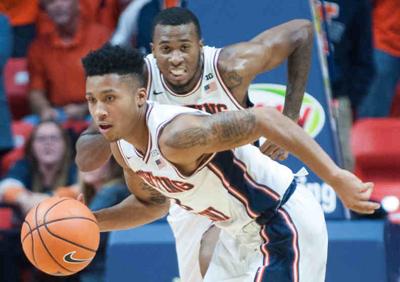 Welcome to "Good Morning, Illini Nation," your daily dose of college basketball news from Illini beat writer and AP Top 25 voter Scott Richey. He'll offer up insights every morning on Brad Underwood's team: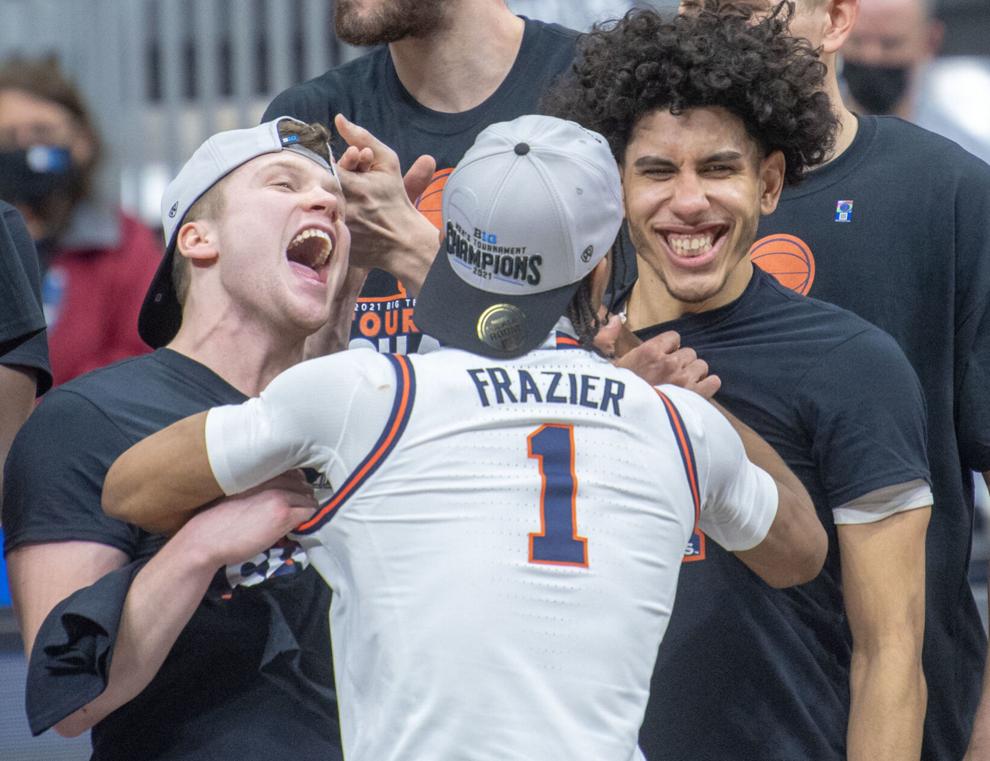 Illinois rosters have been built throughout program history without tapping into some of the state's closest neighbors. Just take a look through the record book. The Illini almost never pull players from Missouri, Iowa, Kentucky, Indiana and Wisconsin.
The Class of 2021, though? It's got an Indiana native and a Wisconsin native, with the Illini adding Fort Wayne's Luke Goode and Muskego's Brandin Podziemski, respectively.
Podziemski, who committed Tuesday, will be just fourth Wisconsin native — ever — to suit up for the Illini. We're talking four players in more than 100 seasons of Illinois basketball history.
The most recent pre-Podziemski was Milwaukee native Te'Jon Lucas. The 6-foot-2, 180-pound point guard played one season for John Groce and one season for Brad Underwood before transferring back home to Milwaukee. Lucas averaged a career best 14.9 points, 5.8 assists and 4.6 rebounds in 2020-21 for the Panthers.
The Wisconsin Illini:
Henry Popperfuss; Tomah; 1908-10
Keston Deimling; Stevens Point; 1926-28
Te'Jon Lucas; Milwaukee; 2017-18
Brandin Podziemski Muskego 2021-
Goode's got a little more company. He'll be the 18th Indiana native to play for Illinois, although most of them (11 in total) suited up for the orange and blue before World War II. 
Again, there was a recent Illini from Indiana. Jalen Coleman-Lands also played two seasons in Champaign for Groce before transferring to DePaul. He spent three seasons total with the Blue Demons and played last season at Iowa State where he averaged a career high 14.3 points. Coleman-Lands is back in the portal and looking to play year seven at a fourth program.
The Indiana Illini:
Albert Penn; Camden; 1908
Emmett Poston; Crawfordsville; 1909, 1911
J.S. Probst; Elkhart; 1918
Paul Taylor; Indianapolis; 1918-20
John Sabo; South Bend; 1921-22
Leland Stilwell; Stewartsville; 1922-24
Cecil Hollopeter; Spencerville; 1925
John How; Lakeville; 1928-29
W. Boyd Owen; South Bend; 1931-33
Howard Cronk; Anderson; 1940
Victor Wukovits; South Bend; 1940-42
Ed Searcy; Indianapolis; 1960
Mike Price; Indianapolis; 1968-70
Bob Windmiller; North Manchester; 1969-70
Garvin Roberson; Elkhart; 1972-73
Scott Haffner; Noblesville; 1985
Jalen Coleman-Lands; Indianapolis; 2016-17
Luke Goode; Fort Wayne; 2021-