Good Morning, Illini Nation: Redemption for the Big Ten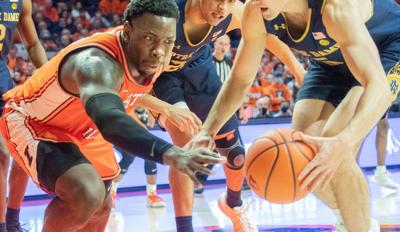 Welcome to "Good Morning, Illini Nation," your daily dose of college basketball news from Illini beat writer and AP Top 25 voter Scott Richey. He'll offer up insights every morning on Brad Underwood's team: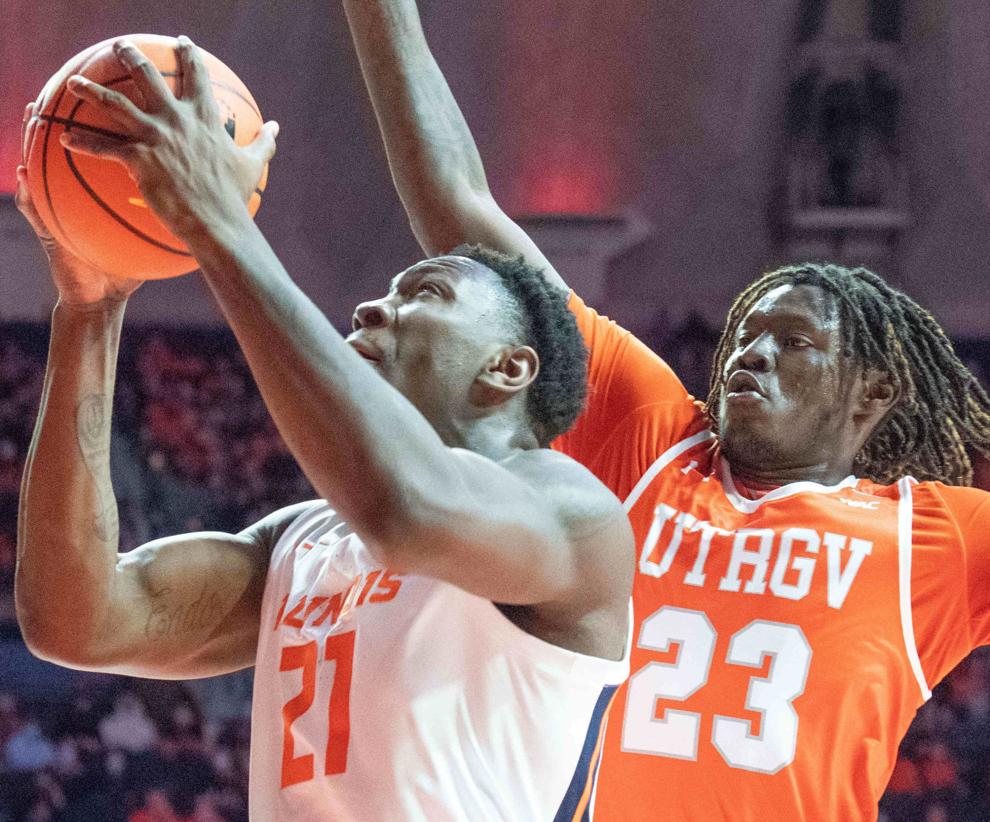 The Gavitt Tipoff Games were, and this is just being honest, an unmitigated disaster for the Big Ten. Best conference in the country the two previous seasons? Sure didn't look like it in the first conference crossover event of the year. The Big East won six of eight games, which was a first since the Gavitt Games started in 2015. As in, the Big East had never come out on top. Three ties, two Big Ten wins and the 2020 cancellation.
The Big Ten got some redemption this week in the Big Ten/ACC Challenge. There were a couple clunkers — Michigan just got owned by North Carolina on a bad Wednesday night for the league — but the Big Ten finished with an 8-6 advantage when it was all said and done. That included Illinois' win against Notre Dame on Monday, which when paired with Iowa's win at Virginia was the difference maker as the next 12 games were split the final two days.
Let's take a look at this year's Challenge ...
Best win
Well, there was only one game that featured an upset of the No. 1 team in the country. Ohio State used a late jumper from E.J. Liddell to seal its 71-66 win against Duke. The court was then appropriately stormed in Columbus, Ohio. Liddell put up 14 points, 14 rebounds, six assists and three blocks. In the last 10 years, only 20 other players have put up numbers like that in a single game.
Worst loss
The Big Ten and ACC shared the two biggest blowouts at one apiece. Purdue crushed Florida State 93-65, and the Boilermakers probably locking up the No. 1 ranking in the country as long as they beat Iowa to end the week. Then there was North Carolina's 72-51 victory against Michigan. Caleb Love had 22 points for the Tar Heels, while the Wolverines' Hunter Dickinson, Caleb Houstan and DeVante' Jones COMBINED for 16 points on 6 of 22 shooting.
Wildest game
This one didn't go down as a Big Ten win, but no game was quite as crazy as North Carolina State's 104-100 quadruple overtime win against Nebraska on Wednesday night. The Cornhuskers' Bryce McGowens played 58 minutes. The Wolfpack's Dereon Seaborn was next at 57 minutes and put up 39 points and 18 rebounds thanks to going 17 of 20 from the free throw line.
Best individual performance
Seaborn's stat line came via quite a bit of bonus time. Trayce Jackson-Davis' 31 points and 16 rebounds came in Indiana's loss to Syracuse. Georgia Tech's Michael Devoe put up 33, but the Yellowjackets also lost to Wisconsin. So it might be a toss-up between Liddell (interesting stat combo) and Kofi Cockburn's dominant 28 points and eight rebounds against Notre Dame for best individual performance in a win in regulation.
Most needed win
That would go to Rutgers with its 74-64 victory against Clemson on Tuesday. The Scarlet Knights entered the game having lost three straight to DePaul, Lafayette (at home) and UMass. Quite the unimpressive streak. Ron Harper Jr. had 23 points, nine rebounds and three assists in the win. Now, Rutgers will have at least a bit of positive momentum heading into Friday's game at Illinois. The Illini, winners of three straight after dropping two in a row, have some of the same.