Good Morning, Illini Nation: Reviewing final 247Sports 2022 rankings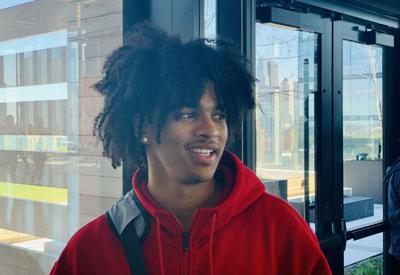 Welcome to "Good Morning, Illini Nation," your daily dose of college basketball news from Illini beat writer and AP Top 25 voter Scott Richey. He'll offer up insights every morning on Brad Underwood's team: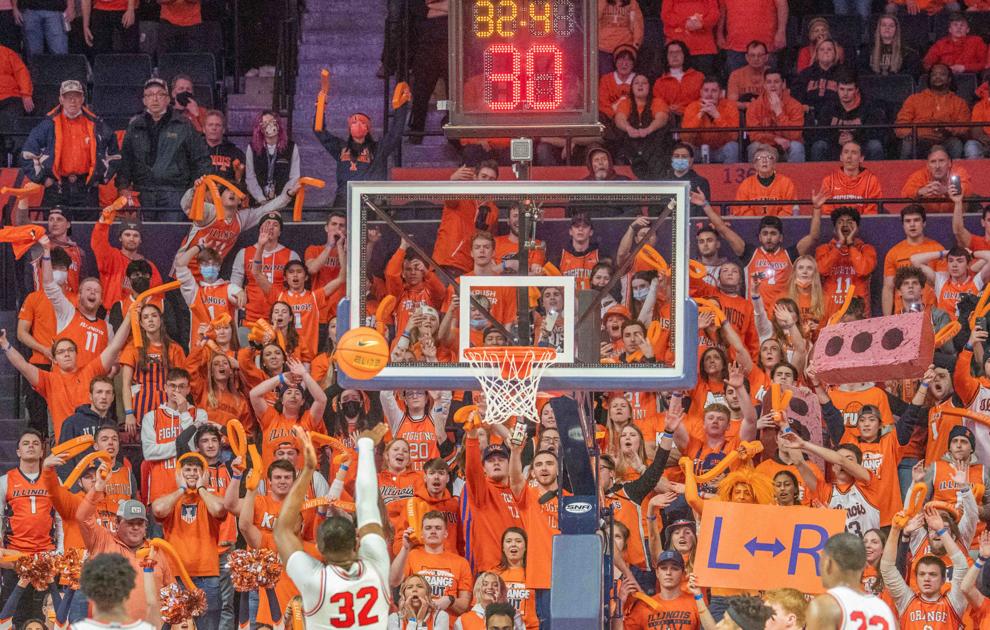 The final rankings for the Class of 2022 from 247Sports were published Wednesday. There's a new No. 1 — not so uncommon with this class — in Nick Smith. The Arkansas native and Arkansas-bound guard is one of many players to hold that spot. Three of them (Emoni Bates, Jalen Duren and Shaedon Sharpe) all reclassified. 
But that's not what you're here for. You want to know where Illinois' four incoming freshmen wound up in the final ranking. Away we go ...
Legitimate top 10 class
Skyy Clark remained Illinois' top-ranked recruit, checking in at No. 31 overall, although dropping five spots did remove his five-star status in the composite. The Illini also saw Jayden Epps climb five spots to No. 43, Ty Rodgers climb even further (14 spots) to No. 47 and Sencire Harris jump the same amount as Rodgers to No. 84 in the class.
Illinois landing Clark, Epps and Rodgers in the top 50 meant Brad Underwood's program was one seven teams to have at least three recruits at that level. Duke and Kansas both had four, and Arkansas, UCLA, Alabama and USC had three apiece. 
Duke on top
The Blue Devils aren't going anywhere. At least from a recruiting standpoint. Jon Scheyer landed the top 2022 class in the country, and it wasn't even close. Mostly because Duke has the Nos. 2-4 recruits in Dereck Lively II, Dariq Whitehead and Kyle Filipowski and No. 12 Mark Mitchell. Not to mention Yorkville Christian's Jaden Schutt (No. 67) and big man Christian Reeves. Fun fact: Duke also has the No. 1 class in 2023, too, as things currently stand.
Cougars getting it done
Houston won't return its 2021-22 team intact this coming season, but it's a close thing. Getting Marcus Sasser and Tramon Mark back from injury is huge, but so is the work Kelvin Sampson did on the recruiting trail. Five-star power forward Jarace Walker seems like a perfect fit, and the Cougars also got a top 30 wing in Terrence Arceneaux. 
The "outliers"
Houston isn't exactly some nondescript program. At least not anymore, with Sampson leading the Cougars to a 1980s-esque resurgence. But I do like seeing teams outside of the usual landing legit prospects. Here's a few from the Class of 2022:
30. Collin Chandler, 6-4, 170, CG — BYU
49. Miles Byrd, 6-6, 165, SG — San Diego State
55. Amaree Abram, 6-3, 180, PG — Ole Miss
64. Joseph Hunter Jr., 6-5, 185, SG — Fresno State
71. Jevon Potter, 6-10, 210, PF — Pepperdine
73. Taylor Hendricks, 6-9, 205, PF — UCF