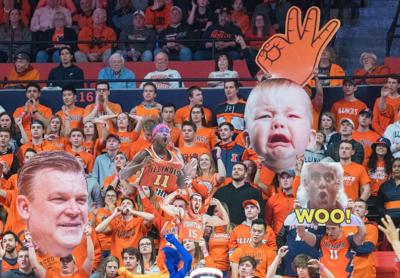 Welcome to "Good Morning, Illini Nation," your daily dose of college basketball news from Illini beat writer and AP Top 25 voter Scott Richey. He'll offer up insights every morning on Brad Underwood's team: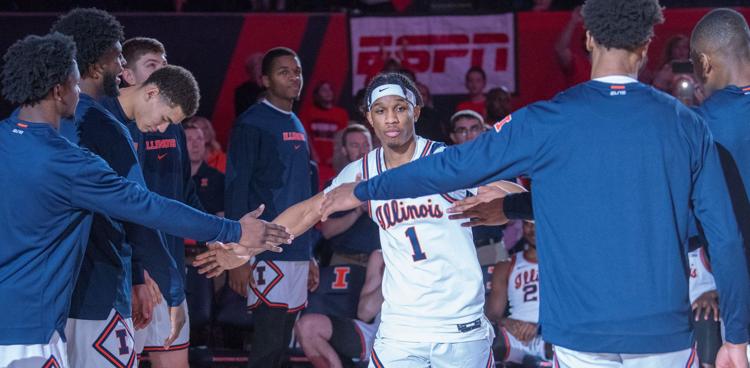 Sellouts became the norm at State Farm Center by the end of the 2019-20 Illinois men's basketball season. The Illini were winning — after struggling for the better part of a decade — and the fans were filling the place in numbers reminiscent of the glory days of the program. The season might have ended before Illinois could make good on its complete reversal of fortune (21 wins this pas season after 21 losses a season prior), but the Illini still ended the year an AP Top 25 team for the first time since 2006.
Season tickets for the 2020-21 season are on sale as of today. Season ticket holders who renew starting now and until a May 8 deadline can lock in the same ticket prices they paid for this past season (albeit not for the Mobile Pass option). Renewals can be made online at FightingIllini.com, and early renewal allows for the use of a payment plan, with payments able to be spread over a six-month period.
New season ticket purchases can also be made Monday. The 2020-21 home schedule will include 10 Big Ten games and a Dec. 12 showdown with Arizona — a return game from Illinois' trip to the desert this past November. The complete home schedule will be announced this summer.
Here's the season ticket pricing information to know:
Early renewal pricing through May 8 (Six-month payment plan)
100-level — $625 ($104.17 / month)
Sideline — $485 ($80.83 / month)
Baseline — $385 ($64.17 / month)
Upper Baseline — $235 ($39.17 / month)
Mobile Pass — $189 ($31.50 / month)
New season tickets or renewal after May 8
100-level — $650
Sideline — $510
Baseline — $410
Upper Baseline — $250
Mobile Pass — $199
Premium seating options are available in the Traditions Club, Legacy Club, and Loge Boxes. For more information on premium seating options, visit the Illinois Premium Seating page.