Good Morning, Illini Nation: So about those slow starts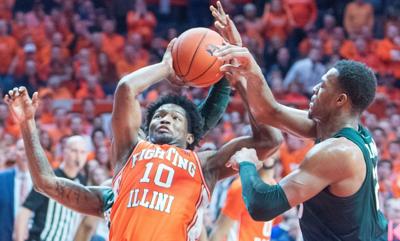 Welcome to "Good Morning, Illini Nation," your daily dose of college basketball news from Illini beat writer and AP Top 25 voter Scott Richey. He'll offer up insights every morning on Brad Underwood's team: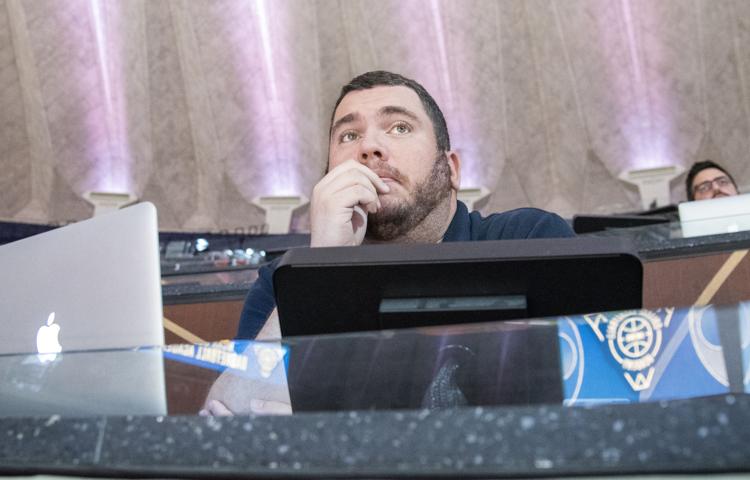 Lost, at least a little bit, among Illinois' comeback attempt Tuesday night against Michigan State and Ayo Dosunmu's slip and fall and uncertain status moving forward was the reason why the Illini had to try and cobble together that type of effort in the second half in the first place.
Illinois might not have had to contend with the type of slow start it had against the Spartans in recent games, but it wasn't exactly new. The Illini have faced double-digit deficits early in games before this season. Playing in front of an invested, sellout home crowd didn't make a difference.
"I have no idea why there was a slow start to be honest," Illinois freshman center Kofi Cockburn said after the game. "We have a really bad reputation of doing that — starting the game off slow."
Illinois coach Brad Underwood saw the potential for that type of start — and that big of a deficit — from his team before the opening tip. Watching it play out on the court through the first 20 minutes of Tuesday's game, then, wasn't all that surprising.
"I have yet to figure out why we can't play hard," Underwood said. "We do that at times. Our team walked in before the game, and I literally asked the coaches after they left, 'Are we ready?' It was almost like a somber funeral. … We played like it in the first half. Not to take anything away from Michigan State."
A rather frank discussion at halftime later, and Illinois went about picking away at a Michigan State lead that grew to as many as 20 points. The Illini did it, too. Even led late in the game before the Spartans pulled out the one-point victory.
The message from the coaching staff, per Cockburn, was for the Illini to "stick together and make sure we elevate the guy beside us."
"We came out and did what we do best," Cockburn continued. "We played together, passed the ball and communicated on defense. We locked in and stuck to our assignments."
Avoiding situations like that moving forward is a priority for Illinois. Senior guard Andres Feliz said he felt like it was necessary for him to address a locker room with lackluster energy.
"Every time I see the locker room down like that I need to step up more, be more vocal," Feliz said. "I think that's why we have slow starts. I won't let that happen again. For my part, I'm going to step up as a leader and try to be on the same page as coach."