Good Morning, Illini Nation: Some 2022 targets making noise
Welcome to "Good Morning, Illini Nation," your daily dose of college basketball news from Illini beat writer and AP Top 25 voter Scott Richey. He'll offer up insights every morning on Brad Underwood's team: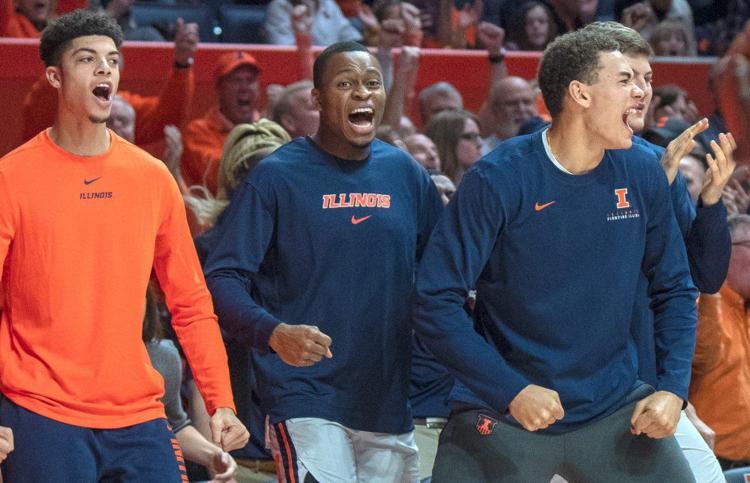 Illinois' recruiting board for the Class of 2022 currently stands at (by my count) 28 offers. It's a number that grew rather quickly after the Illini staff could start contacting those 2022 recruits directly in mid-June, with prospects like Yorkville Christian's Jaden Schutt and the First Love Christian Academy (Pa.) duo of Mason Manning and Fray Nguimbi joining long-term targets like in-state star A.J. Casey.
Like he did recently for some 2021 recruits, Rivals' Eric Bossi shined a light on some 2022 targets who, even in a different kind of basketball summer, helped state their case as a name to know. Bossi's breakdown included Illini targets Kelel Ware and Cason Wallace.
Those two have offers. Bossi also wrote about a trio of prospects Illinois has interest in but haven't reached the offer stage in Grand Island (Neb.) forward Isaac Traudt, Fort Wayne (Ind.) Homestead guard Fletcher Loyer and Stillwell (Kan.) Blue Valley wing Aidan Shaw.
Bossi on Ware: "Given his size, ability to run the floor, hands and basic tools on the offensive end, there is a chance Ware could ultimately develop into at least a top 35 level player."
Bossi on Wallace: "Wallace is an absolute pit bull of a competitor, plays fast, is a dangerous pull-up jump shooter and is showing more and more that he could ultimately play some point guard on the next level."