Good Morning, Illini Nation: Spotlight UI targets on nation's best prep teams
Welcome to "Good Morning, Illini Nation," your daily dose of college basketball news from Illini beat writer and AP Top 25 voter Scott Richey. He'll offer up insights every morning on Brad Underwood's team.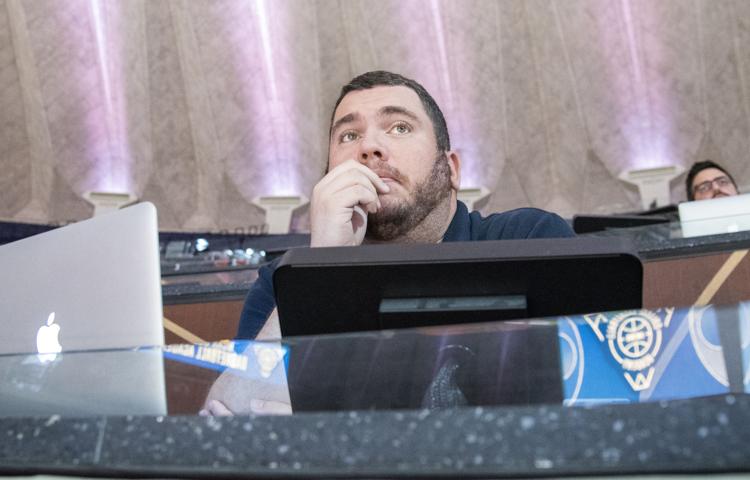 MaxPreps released its preseason top 25 rankings this week (even though some of its ranked teams had already played). It's a notable group. From some of the recent hot prep schools to traditional high school powers and even one team from Illinois. Here's a look at the top 25 teams that feature Illini recruiting targets (or commits):
2. IMG Academy (Fla.)
Last year's GEICO Nationals champions lost four starters but managed to reload on the fly with a bevy of transfers. That includes former Illinois targets Jalen Johnson (a Duke commit) and Matthew Murrell and one Illini recruiting target from the 2021 class. Junior forward Moussa Diabate changed Florida schools this offseason from DME Sports Academy in Daytona Beach after averaging 11.2 points and 11.5 rebounds in France's sixth-place finish at the FIBA U18 European Championship.
4. Prolific Prep (Calif.)
Class of 2020 Illinois commit Coleman Hawkins is one of five Division I prospects in the Crew's starting lineup. He plays alongside former Morgan Park guard and Illini target Nimari Burnett and 2020 target Saba Gigiberia — a 7-foot-1 center from the Republic of Georiga.
7. The Patrick School (N.J.)
The New Jersey power — and alma mater of Illinois sophomore Giorgi Bezhanishvili — got a serious boost this offseason when Illini target Jonathan Kuminga transferred in from Our Savior New American (N.Y.). Kuminga, a 6-8 wing, is the consensus No. 1 player in the 2021 class and averaged 22.7 points, 5.4 rebounds and 3.2 assists this past spring and summer on the Nike EYBL circuit.
14. Long Island Lutheran (N.Y.)
Recent Illinois commit Andre Curbelo is the clear leader for the Crusaders, who are out to defend their state title from a year ago. The return of one-time Illinois target Zed Key (an Ohio State commit) should help their cause, too. The Illini are also recruiting 6-7 Class of 2021 wing Drissa Traore.
15. Minnehaha Academy (Minn.)
Illinois offered a trio of players from the top team in Minnesota during the 2018-19 season, which wound up being the Red Hawks' third straight championship year. While senior guard Jalen Suggs removed the Illini from consideration — and might pursue a professional opportunity instead of college — the Illini are also recruiting 2021 center Chet Holmgren (a consensus top four prospect) and 2022 wing Prince Aligbe.
21. Sunrise Christian Academy (Kan.)
Five-star Class of 2021 wing Kendall Brown — an Illinois target — is one of several transfers the Buffaloes are counting on to replace all five starters from last year's GEICO Nationals qualifier. Also in the mix is four-star 2020 guard and one-time Illini target Jayden Stone.
23. Morgan Park
Needless to say the Illinois coaching staff has its eye on the Chicago power this season. Senior four-star guard Adam Miller is the Illini's top remaining priority in the 2020 class. But the Mustangs' backcourt will also feature former Illinois target Marcus Watson Jr. (a Wake Forest commit) and junior guard and Illini target Brandon Weston. Not to mention the two freshmen — JJ Taylor and Dai Dai Ames — that received Illinois offers Tuesday and could factor in to Morgan Park's plans.
24. Hillcrest Prep (Ariz.)
Illinois' pursuit of top talent in the Class of 2021 also includes five-star big man Michael Foster Jr., who transferred to Hillcrest Prep from Milwaukee (Wis.) Washington this offseason to play for Mike Bibby and the Bruins. The 6-9 power forward put up 13.7 points, 6.8 rebounds and 1.4 assists per game playing up a level for Mac Irvin Fire this past EYBL season.