Good Morning, Illini Nation: Statement of (recruiting) intent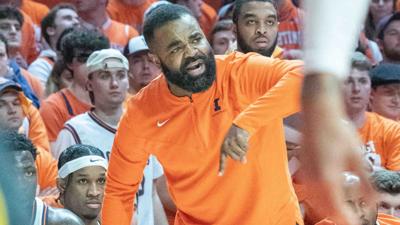 Welcome to "Good Morning, Illini Nation," your daily dose of college basketball news from Illini beat writer and AP Top 25 voter Scott Richey. He'll offer up insights every morning on Brad Underwood's team: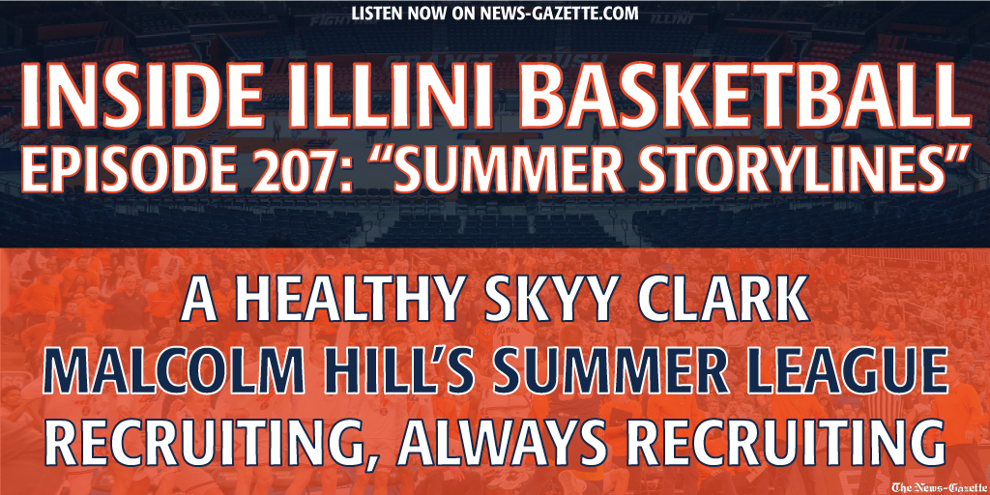 Wednesday marked the first day of the final evaluation period of the 2021-22 recruiting calendar. Coaches won't stop recruiting on Sunday, but the rest of July moves into a quiet period (in-person contact on campus only) before the calendar starts all over again.
The Illinois coaching staff was in North Augusta, S.C., on Wednesday at Peach Jam. The season-ending event of Nike's EYBL series is always a major draw for coaches on the recruiting trail. The Illini used their first day back on the road as a statement of intent, with Brad Underwood, Geoff Alexander, Tim Anderson and Chester Frazier going four-deep to watch the Meanstreets 16U team. 
16U Final:@MeanstreetsEYB 68Expressions Elite 52This Meanstreets 2024 group is a terror defensively. They made everything difficult for Expressions and sped them up throughout. Morez Johnson was a beast inside with 18, Nojus Indrusaitis scored 15 on 3 3's, James Brown had 11. pic.twitter.com/OhnaTHsKSt

— Relentless Hoops (@Relentless_Hoop) July 20, 2022
Illinois has yet to secure a commitment from a Class of 2023 prospect, yet here the coaches were going all in on Class of 2024 recruits. Why not? There's no telling exactly how many scholarships will be available for the '23 class (and transfers). There's one open, and Matthew Mayer is the only player on the current roster set to exhaust his eligibility after the coming season.
The scholarship math will certainly change in the next year, of course, and Illinois likely won't wind up empty handed when it comes to Class of 2023 prospects. But focusing the full weight of the coaching staff on the Meanstreets 16U team is sound strategy.
Morez Johnson Jr. is already committed to the Illini. Landing his Meanstreets and St. Rita teammates James Brown and Nojus Indrusaitis to go with already committed ZZ Clark would be quite the haul. Brown is a top 30 prospect in the class and has spent his spring and summer stockpiling high major offers. Indrusaitis has climbed the recruiting rankings into top 50 prospect status and will likely have his pick of high major programs, too.
A class with Johnson, Clark, Brown and Indrusaitis would rival Illinois' 2022 class, which landed in the top 10. Should the Illini make it happen it will be another step forward for Underwood in securing his program's place among the most nationally relevant.
So all four coaches showing up to watch their highest-ranked commit and two of their top targets at Peach Jam? Makes a lot of sense.