Good Morning, Illini Nation: Summer bracketology
Welcome to "Good Morning, Illini Nation," your daily dose of college basketball news from Illini beat writer and AP Top 25 voter Scott Richey. He'll offer up insights every morning on Brad Underwood's team: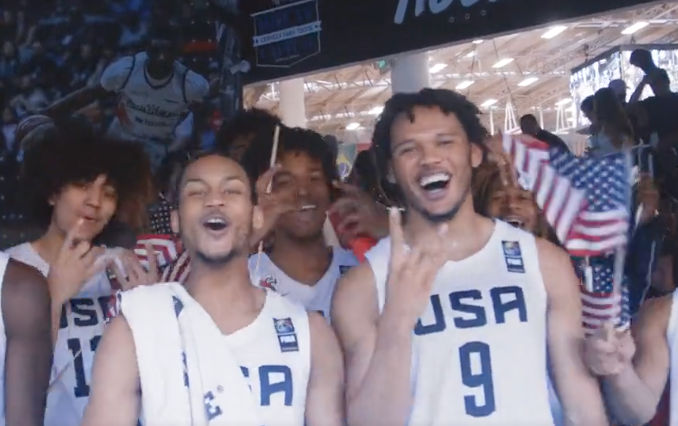 Here's the thing about "too early" preseason polls and projected the NCAA tournament (you know, the one that starts in March), starting roughly 11 months in advance. Updating both throughout the offseason is also a bit of a fool's errand. But we still do it. Because college basketball fans (and writers) have a passion for the sport and are willing to dissect the minute details of teams, conferences and the sport as a whole.
So that's why ESPN's Joe Lunardi released a bracketology update earlier this week. Enough has changed for teams across the country to make it worth it. So let's dive in ...
Where the Illini fall
Lunardi had Illinois as a No. 6 seed in his latest update and playing No. 11 seed Oklahoma in the first round. It's ... not the world's best draw. It's blue blood central in the South region, with Kentucky, Kansas, Duke and Indiana as the top four seeds. The Blue Devils and their latest collection of five-star freshmen could be a potential second round foe for the Illini.
Know your foe
The last time the Illini played a Porter Moser-coached team in the NCAA tournament they were a No. 1 seed and suffered a second round upset to Loyola Chicago. Moser left the Ramblers for Oklahoma after that season. The Sooners did lose three of their top five scorers this offseason, but return both Tanner Groves and Jalen Hill and have added seven newcomers. Transfer guard Grant Sherfield is the best of the bunch after averaging 19.1 points, 6.4 assists and 4.2 rebounds in 2021-22 at Nevada. The Oklahoma backcourt could also get a boost from George Washington transfer Joseph Bamisile and four-star freshmen Milos Uzan and Otega Oweh.
Big Ten represent
Including Rutgers in the First Four (as one of the last four teams in the field), Lunardi has eight Big Ten teams earning NCAA tournament bids. That's the most of any conference and includes Indiana as a No. 4 seed (and automatic qualifier), Illinois and Michigan as No. 6 seeds, Purdue and Michigan State as No. 7 seeds, Ohio State as a No. 9 seed, Iowa as a No. 10 seed and the Scarlet Knights. Having the most teams in the field of any conference, though, clearly doesn't guarantee the Big Ten will snap it's now 22-year streak without an NCAA champion. 
Upset special?
There might not be a St. Peter's in this coming season's tournament. Double-digit seeds — particularly 15s — don't make those runs very often. A somewhat higher double-digit seed I'm high on? St. John's. That's banking on Andre Curbleo's fresh start delivering the type of season everyone expected he'd have as a sophomore at Illinois and him clicking in the Red Storm backcourt with Posh Alexander. I just like the guards St. John's has to offer. Whether that's enough to beat Purdue and Baylor in the first two rounds (the path Lunardi currently has projected) is the rub.