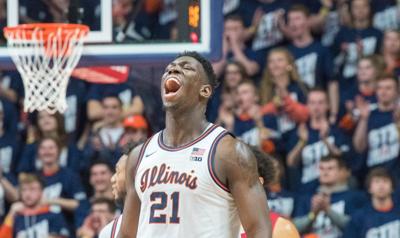 Welcome to "Good Morning, Illini Nation," your daily dose of college basketball news from Illini beat writer and AP Top 25 voter Scott Richey. He'll offer up insights every morning on Brad Underwood's team: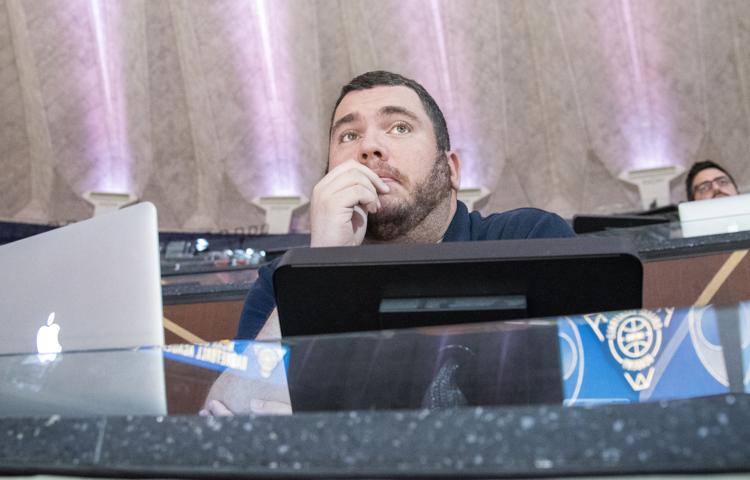 Illinois reworked its offense for the 2019-20 season. Mostly gone was Brad Underwood's go-to spread look. In its place? A ball screen heavy scheme meant to make the most of the strengths of Ayo Dosunmu and Kofi Cockburn. It worked. Dosunmu and Cockburn wound up the team's top two scorers, with the former claiming First Team All-Big Ten honors and the latter winding up as Big Ten Freshman of the Year.
Both Dosunmu and Cockburn have declared for the 2020 NBA draft. Dosunmu is seen as more likely to stay in the draft. One of Cockburn's future teammates — fellow New York product Andre Curbelo — has been making the occasional pitch that the 7-foot center should return to Champaign.
"The times we talk I tell him, 'I want the best for you, and if you've got to go you've got to go. But if you come back, you could be a higher pick. I'm going to make you look better. I'm going to throw you some passes, some love, so we can get State Farm Center really loud,'" Curbelo said. "Hopefully he has that in the back of his mind and he thinks about it. I'm telling you, if he comes back, we're going to be really special. Even if he doesn't, we're going to be special no matter what, but we're just going to be extra special if he comes back."
That thought process fits Curbelo's on-court presence. The Puerto Rican standout essentially epitomizes the idea of a "pass first" point guard. (Who can, to be fair, also create for himself).
"That's what I do," Curbelo said. "I averaged (16.7) points per game, but had (8.1) assists per game as well. I don't really shoot crazy like that. I only shoot when it's necessary. But every time I drive or come off screens, I'm going to look for the big man rolling or I'm going to look for my shooters. Then I'm going to look for my options — a floater, a layup, a pull-up J or whatever. Yes, it's true I'm a passing point guard first because that's what I like and what makes me happy."