Good Morning, Illini Nation: The positive influence of Orlando Antigua
Welcome to "Good Morning, Illini Nation," your daily dose of college basketball news from Illini beat writer and AP Top 25 voter Scott Richey. He'll offer up insights every morning on Brad Underwood's team.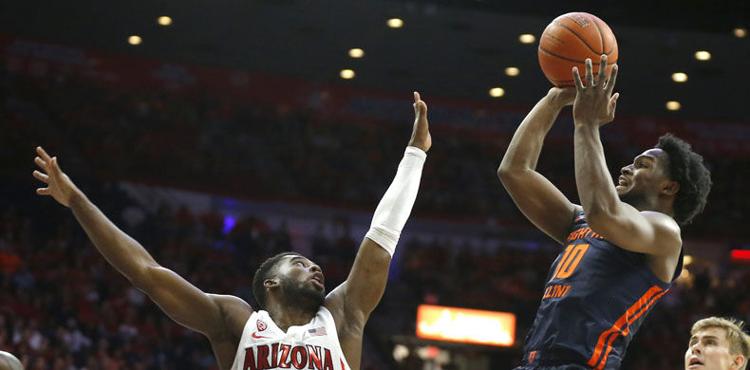 Illinois signing four-star point guard Andre Curbelo on Wednesday meant officially locking in another recruiting win in New York. That state (plus New Jersey) has been good to the Illini since Brad Underwood was hired. They've mined that recruiting territory and come away with Giorgi Bezhanishvili, Alan Griffin and Kofi Cockburn, and they had Bernard Kouma, too, before he wasn't cleared and wound up at South Plains College in Levelland, Texas, this season.
The Curbelo addition just keeps that momentum going.
"I don't think there's been a plan to do that," Underwood said. "I think it's been need based. You go where you have connections. We've got a very diverse staff with a lot of different ties from all around the world really. That connection just happened to have that young man in Long Island, N.Y.
"We're trying to keep the best players in the state at home, yet that was one that just happens to be from New York. It's nothing planned on our part, but New York's been a really, really good place for us. Again, Orlando gets a ton of credit for that."
That would be Illinois assistant coach Orlando Antigua. He's the Illini's lead recruiter on the east coast, and it was his long-term relationship with Curbelo and his family that helped seal the deal on the consensus top 70 recruit.
"When you go some place with Orlando, he knows everybody," Underwood said. "You see why he was one of the lead guys for the Globetrotters. He's got a great way about him. His personality, he's engaging. He never has a bad day.
"He knows a lot of people in this profession from all walks of life and in all parts of the world because of mainly his Globetrotter experience, the places he's been and the success he had as a player. Those connections allow you get to players. We call it having a hook. Orlando's got a lot of hooks because of how popular he is and how well he's liked."