Good Morning, Illini Nation: The promise of Benjamin Bosmans-Verdonk
Welcome to "Good Morning, Illini Nation," your daily dose of college basketball news from Illini beat writer and AP Top 25 voter Scott Richey. He'll offer up insights every morning until practice tips off.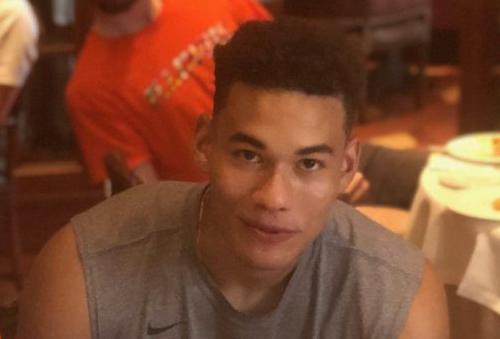 Benjamin Bosmans-Verdonk didn't play in any of Illinois' four games in Italy in the last week. The freshman forward was with the team but held out for precautionary reasons after suffering a leg injury during the Illini's practices before their foreign tour.
Could Bosmans-Verdonk been a game changer for Illinois in Italy? Another player wouldn't have hurt, at least, in the finale loss against the Netherlands B Team.
"He had been very, very good in the early practices," Illinois coach Brad Underwood said. "No sense in games that are relatively meaningless in terms of the win-loss column in terms of risking anything. We're going to make sure he's 100 percent before he's on the court for us."
Unlike his teammates, who are headed home for a break, Bosmans-Verdonk will travel back to Champaign when the Italy trip concludes. The 6-foot-7, 225-pound Belgian has a doctor's appointment when he gets back.
Getting Bosmans-Verdonk back on the court is a priority for Illinois. He spent the bulk of his last two weeks before the Italy trip working with strength and conditioning coach Adam Fletcher since he couldn't practice. Still, Bosmans-Verdonk found some time to get on the floor.
"He's a gym rat," Underwood said. "He works on ball handling. He sits in a chair and shoots. He's shooting between 500 and 1,000 free throws a day. He's still finding a way to stay in the gym."
Bosmans-Verdonk could be an answer for Illinois when it comes to dealing with the other athletic power forwards in the Big Ten. He at least looks bigger than his listed measurements and averaged 16 points, six assists and six rebounds for KA Pegasus in Ostend, Belgium, while putting up a 50/38/78 shooting slash line.
"He's a proven shooter," Underwood said. "Obviously, he's played FIBA rules, so he's played with that line. He's done that extermely well since he's been here. Physically, he's very ready to play."He's got a physicality about him I really like. He's proven to be a very good rebounder, and he's an extremley high IQ guy. His passing was one of the first thigns that was very obvious. He knows what he's doing when he's got the ball in his hands."