Good Morning, Illini Nation: The ups and downs of a break in action
Welcome to "Good Morning, Illini Nation," your daily dose of college basketball news from Illini beat writer and AP Top 25 voter Scott Richey. He'll offer up insights every morning on Brad Underwood's team: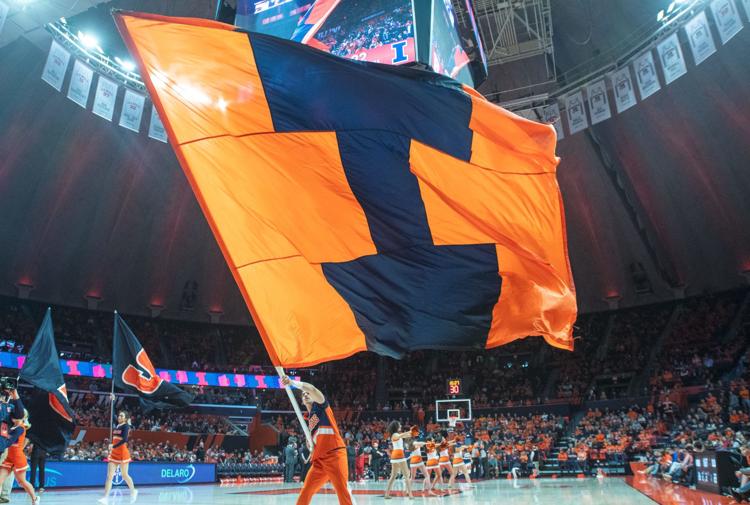 Illinois had seven days in between its loss at Arizona and its home win against Hawaii. The Rainbow Warriors led at the first media timeout of the second half.
A five-day gap occurred between Illinois' win against Division II Lindenwood and the Big Ten/ACC Challenge. Remember that one? The Illini trailed Miami by as many as 27 in the first half before at least getting close in the two-point defeat A full week also separated Illinois' home win against Old Dominion and the Braggin' Rights loss to Missouri. 
So it probably shouldn't have been a surprise that Illinois looked a little sluggish in the first half of Saturday's game against Northwestern. While the Illini did manage a pair of days off, some recruiting time for the coaches and the opportunity to add a few new wrinkles scheme-wise between beating Rutgers and facing the Wildcats, that kind of break hasn't been all that kind this season.
"Once you get your competitive juices flowing, you don't want them to stop," Illinois coach Brad Underwood said. "You get a day off, and you rest mentally and you rest physically. I think if you ask most coaches around the country, sometimes after a day off you're a little sluggish. You're trying to get back into that. We've got to be able to get going again. I thought after the first 8 minutes we competed a little bit. We weren't perfect in our coverages, but our competitive level was up."