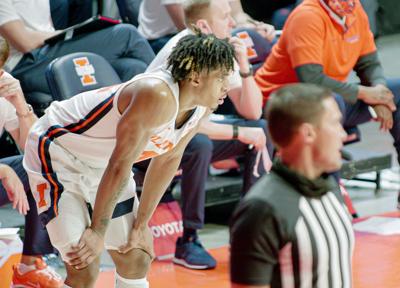 Welcome to "Good Morning, Illini Nation," your daily dose of college basketball news from Illini beat writer and AP Top 25 voter Scott Richey. He'll offer up insights every morning on Brad Underwood's team: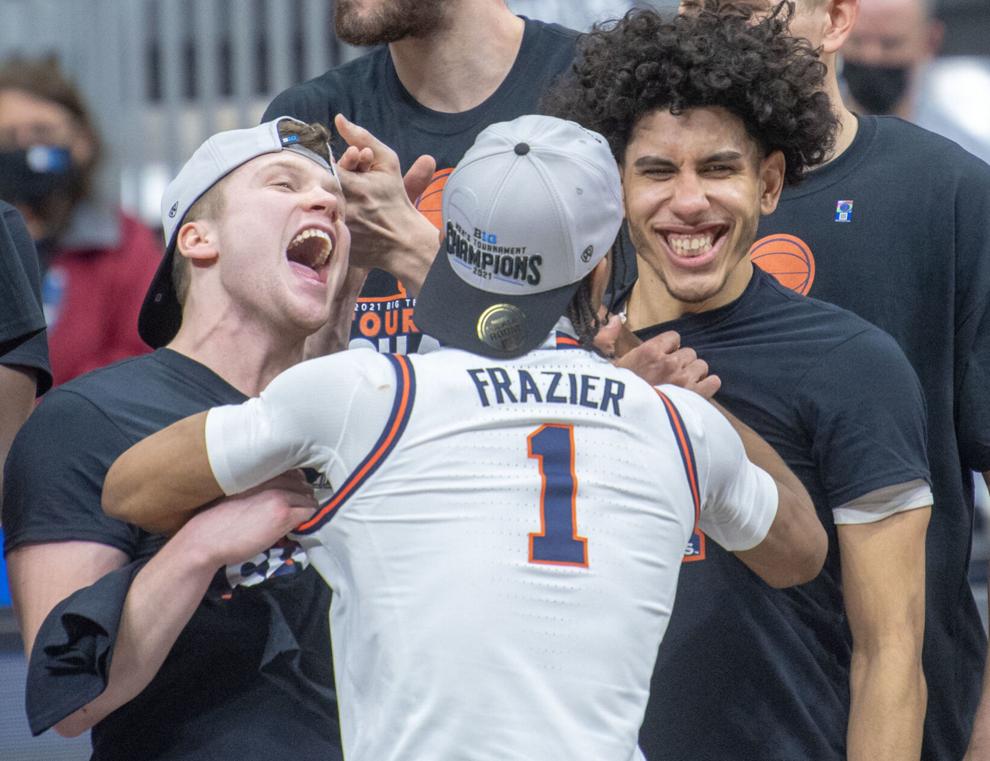 I can't find the tweet now, but when Kansas freshman guard Bryce Thompson announced he was transferring one of the national college basketball writers I follow commented about the sheer number of top prospects from the Class of 2020 that were in the portal.
So I looked it up. Ten of the top 50 players from the class (based on the 247Sports Composite and excluding those that went pro) wound up in the portal this offseason. That's pretty simple match — 20 percent of the "best" freshmen in the last year that weren't one-and-done still didn't last more than a single season at their first school. 
Illinois had one of the 10, of course, in Adam Miller. He actually had one of the bigger roles as a freshman from the group of 10 that decided to transfer. Others like UNC's Walker Kessler (fourth man in the Tar Heels' frontcourt) and Texas Tech's Nimari Burnett (got over recruited last summer when Mac McClung transferred in) didn't have the role they wanted.
It's still a significant percentage of some of the most highly sought after players in the previous class where things clearly didn't work out. 
The full list:
No. 21 Bryce Thompson, Kansas
No. 22 Walker Kessler, UNC -> Auburn
No. 27 Khristian Lander, Indiana -> Indiana
No. 32 Devin Askew, Kentucky -> Texas
No. 33 Adam Miller, Illinois
No. 34 Nimari Burnett, Texas Tech -> Alabama
No. 35 Earl Timberlake, Miami -> Memphis
No. 38 Jabri Abdur-Rahim, Virginia -> Georgia
No. 42 Jaemyn Brakefield, Duke
No. 44 Micah Peavy, Texas Tech -> TCU
It makes you wonder what might happen with the Class of 2021. The transfer portal might not be quite as active a year from now as it is today (nearly 1,400 players in it), but it's not going away. And as the regular signing period got underway Wednesday, there's a number of 2021 prospects that committed sight unseen because of the pandemic. Their recruitments were virtual. Visits of any kind didn't happen — particularly for the late bloomers in the class.
How many of the best non one-and-done freshmen in 2021-22 will be on the move a year from now? And could you blame them if the college they didn't really get a chance to see in person just isn't the right fit?