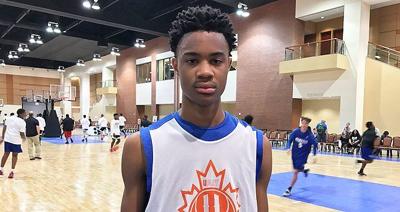 Welcome to "Good Morning, Illini Nation," your daily dose of college basketball news from Illini beat writer and AP Top 25 voter Scott Richey. He'll offer up insights every morning on Brad Underwood's team: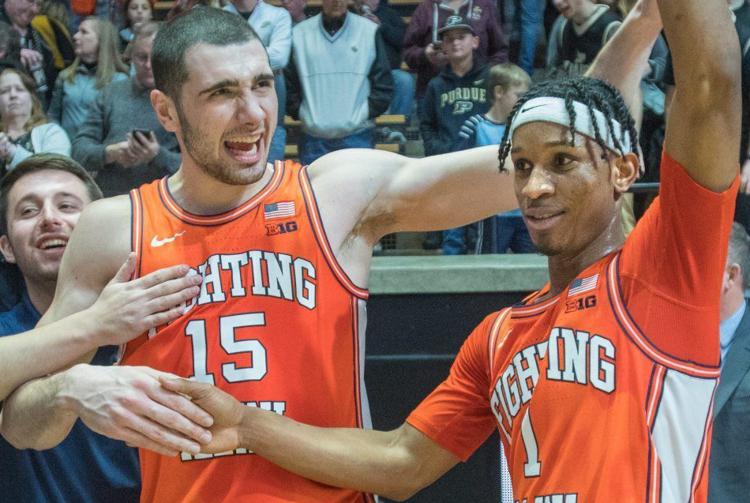 Illinois has had to pivot in its Class of 2021 recruiting with several misses piling up lately. To recap, Brandon Weston (Seton Hall), David Jones (DePaul) and Jordan Nesbitt (Memphis) all chose ... not the Illini.
Even with Luke Goode on board in the class, Brad Underwood and Co. are still in pursuit of another wing. That's why Illinois offered four-star guards Wesley Cardet Jr. and TyTy Washington when Weston and Jones committed, and it's why the Illini sent out an offer to three-star wing Kordell Charles on Monday evening.
Charles is more than just a 6-foot-7, 200-pound wing. He's also Canadian — an Ontario native. Canada is the white whale of Illinois basketball recruiting in the last five or six years. The Illini offered plenty of Canadians in the John Groce era. None of them wound up in Champaign.
Charles is the latest Canadian with an offer from Underwood. Now playing at IMG Academy (Fla.) after dealing with an injury in 2019-20 during his time at International Sports Academy (Ohio), Charles' Illini offer now goes with others from Detroit, George Mason, Ohio, St. Bonaventure, Tulsa and USC.
Charles is just the second Canadian with an Illinois offer in the Class of 2021. The other is his ISA and IMG teammate Charles Bediako, who has cut the Illini from his list of possible college basketball destinations. 
Here's the other Canadians that Underwood and Co. recruited (and where they ultimately wound up ... at least initially):
Keon Ambrose-Hylton, 2020 (Alabama)
Karim Mané, 2020 (Pro)
Quincy Guerrier, 2019 (Syracuse)
Emanuel Miller, 2019 (Texas A&M)
Addison Patterson, 2019 (Oregon)
Ignas Brazdeikis, 2018 (Michigan)
Maurice Calloo, 2018 (Oklahoma State)
Luguentz Dort, 2018 (Arizona State)
AJ Lawson, 2018 (South Carolina)
In other 2021 recruiting news, three-star center Sam Ayomide set his commitment date for 6 p.m. on Oct. 13. Illinois is in Ayomide's top six along with Memphis, Kansas, Seton Hall, Providence and Wake Forest. Currently, the 6-11, 255-pounder out The Phelps School (Pa.) is projected as a Memphis commit by both 247Sports and Rivals.