Welcome to "Good Morning, Illini Nation," your daily dose of college basketball news from Illini beat writer and AP Top 25 voter Scott Richey. He'll offer up insights every morning until practice tips off.
On Sundays, we'll dip into our vast News-Gazette archives and stroll Memory Lane. Today: With the Illini unvieling this season's white uniforms, a look back at their threads through the years, from the Whiz Kids' tight whites to today's looser look.
(Tell us your favorite by clicking here)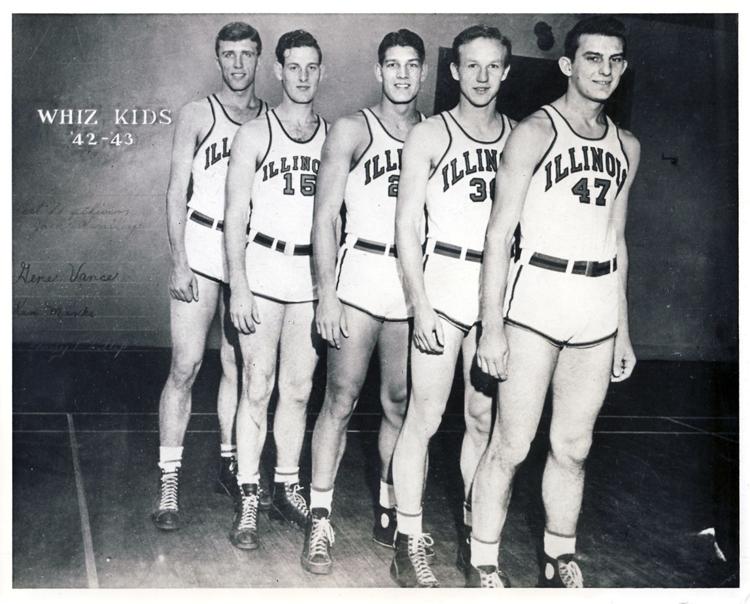 The Whiz Kids of the 1940s were all thighs, belts and shoe laces.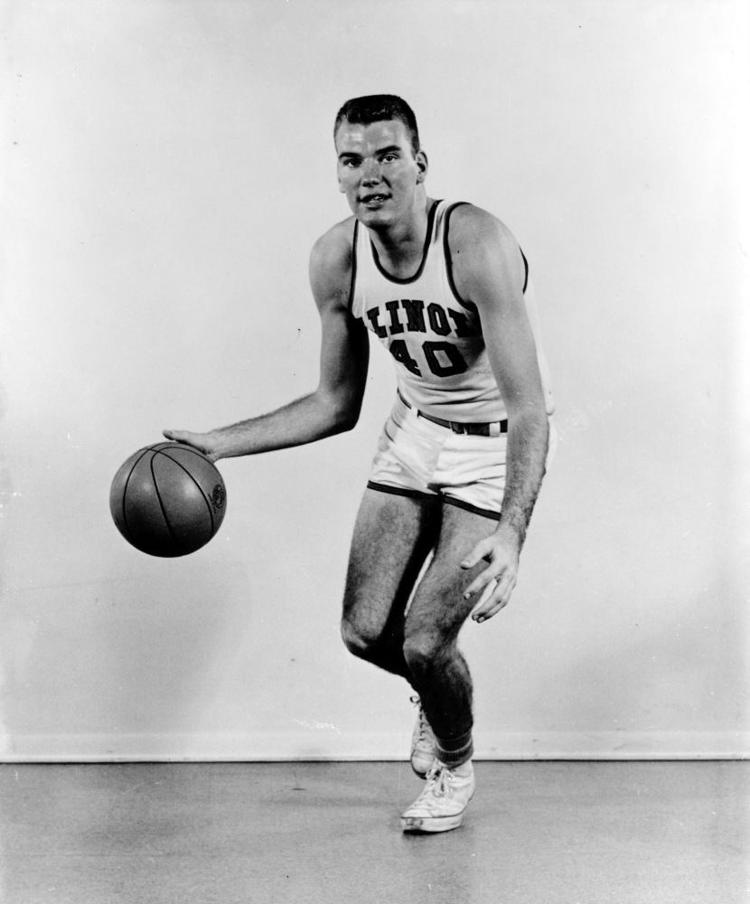 When Dave Downey and Co. were playing in the 1960s, Chuck Taylor gym shoes were all the rage.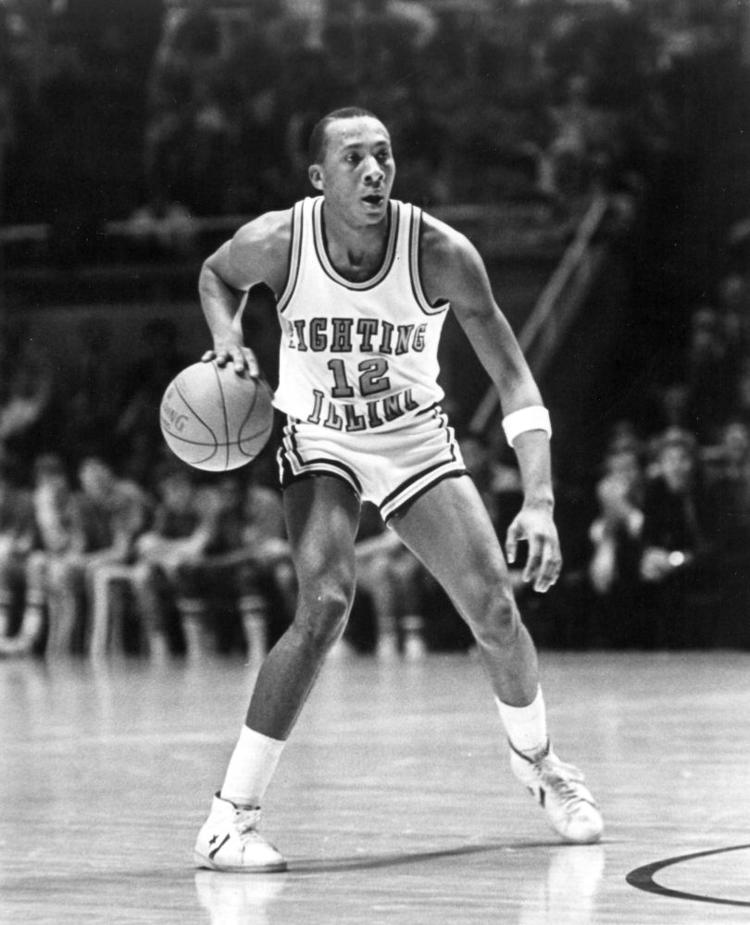 Derek Harper proudly wore "Fighting Illini" on his chest when he ran the show in the 1980s.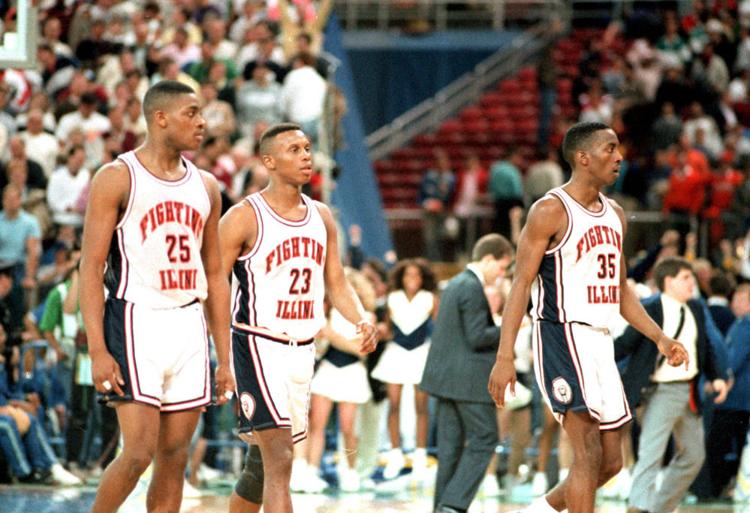 Chief Illiniwek had a spot on the baggy shorts that belonged to the Flyin' Illini during their march to the 1989 Final Four.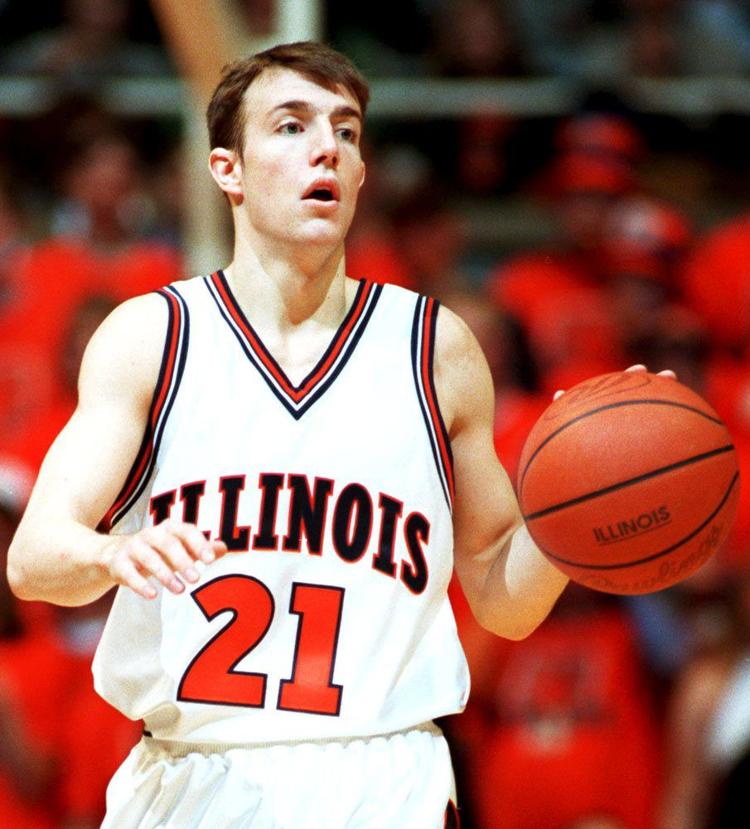 Big numerals were the name of the game when scrappy Matt Heldman and his overachieving teammates won a Big Ten title in 1997.
Dee Brown made his orange jersey pop a lot during a dominating run capped by a runnerup finish in the 2005 NCAA tournament.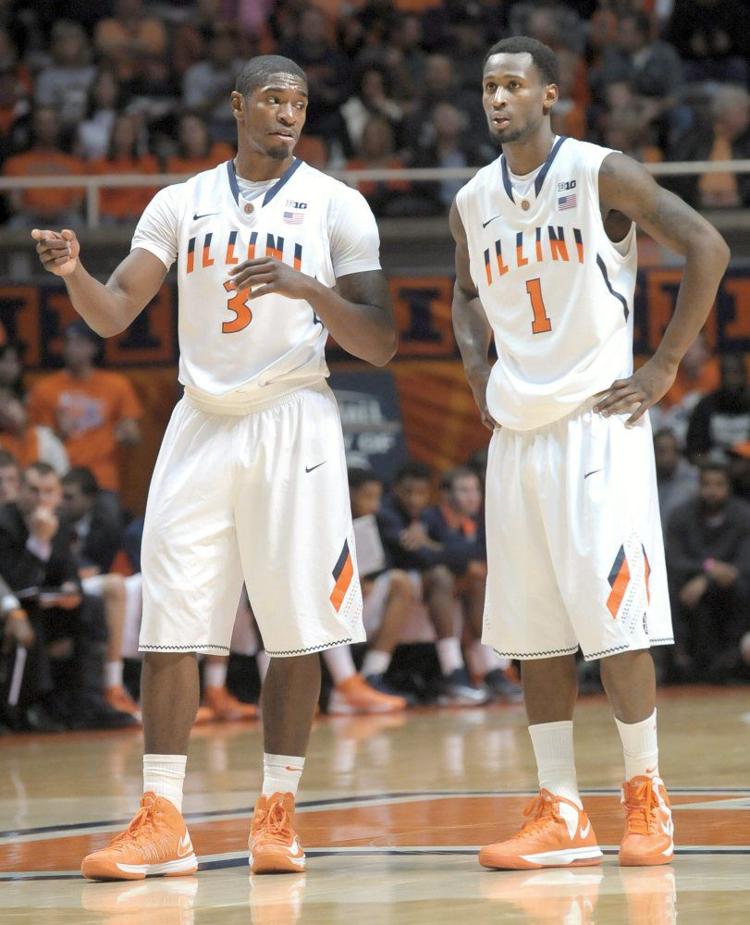 The look that Brandon Paul and D.J. Richardson sported in 2012 was a colorful one, the "Illini" including both orange and blue.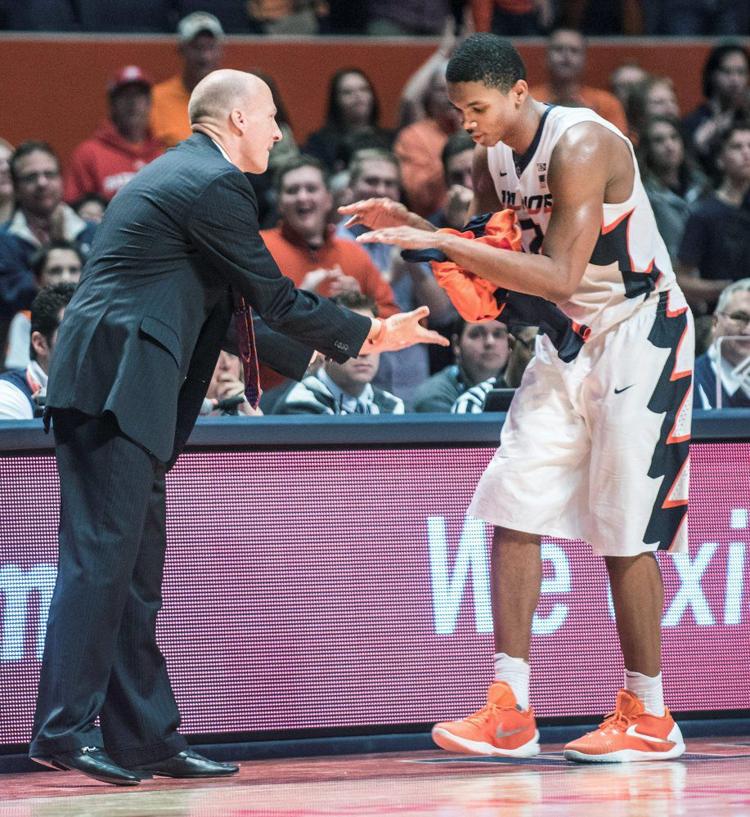 By 2016, a zigzag design was easy to spot on the likes of Malcolm Hill.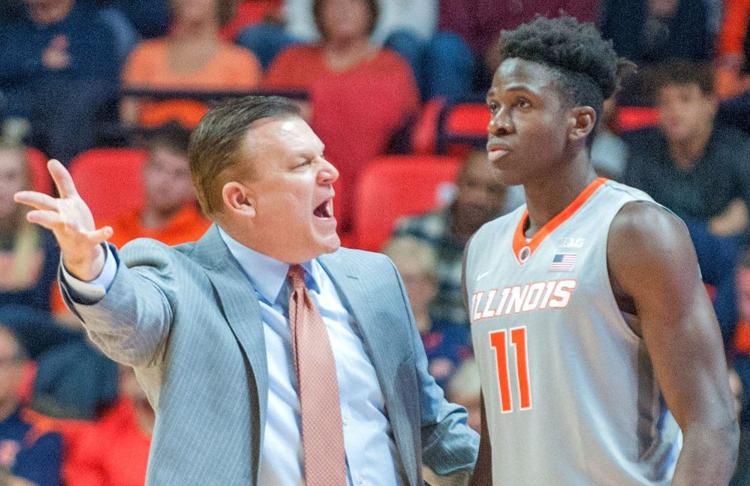 'Who picked these gray uniforms!' Brad Underwood screams to Greg Eboigbodin in 2017. Or so we think.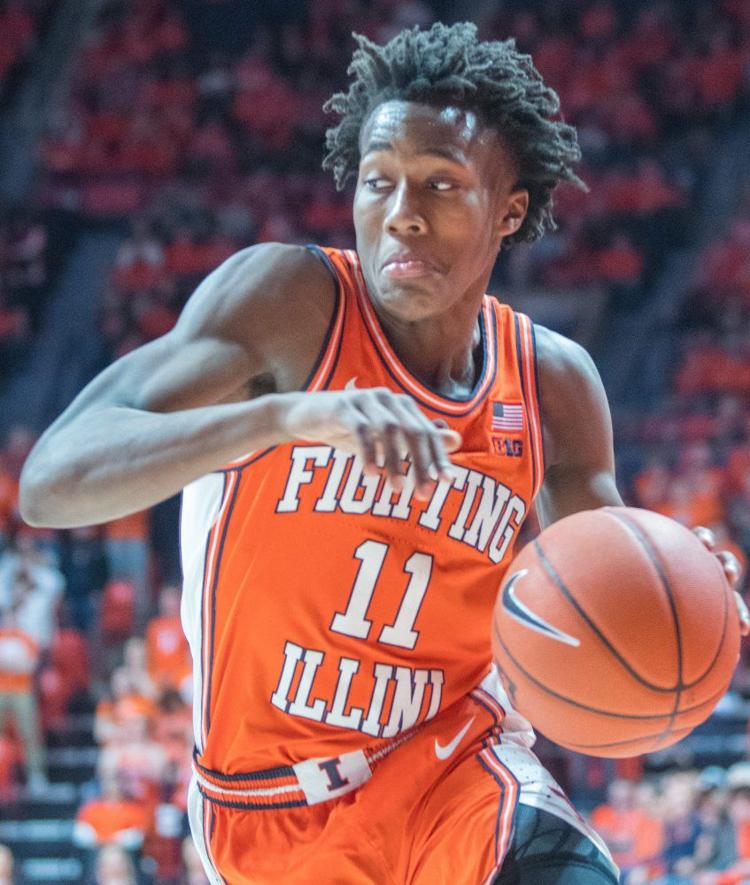 Throwbacks always play well with the State Farm Center crowd, as Ayo Dosunmu discovered in February.