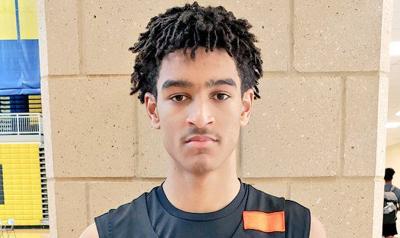 Welcome to "Good Morning, Illini Nation," your daily dose of college basketball news from Illini beat writer and AP Top 25 voter Scott Richey. He'll offer up insights every morning on Brad Underwood's team: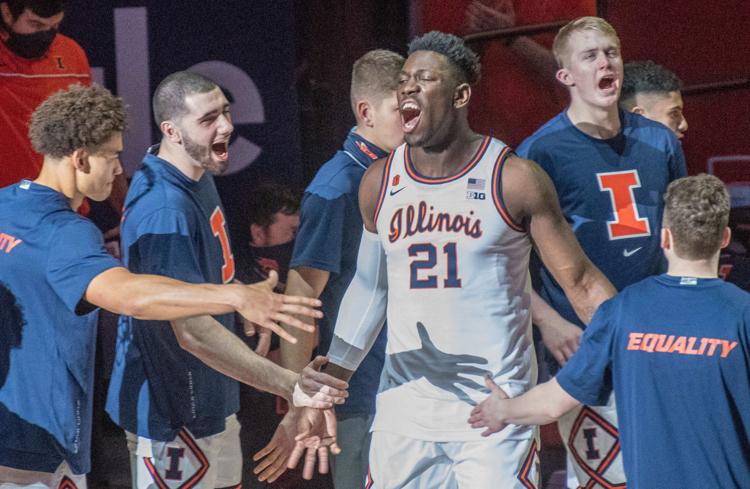 We took a look at some 2021 recruiting targets (and the lone Illinois  commit) yesterday that are, in fact, playing their 2020-21 seasons. High school basketball still doesn't have a timetable to start in the state of Illinois, but these Class of 2022 Illini targets have made an impact for their teams:
Gradey Dick, Sunrise Christian Academy (Kan.)
Dick, who named Illinois in his top eight at the end of December, is in his first season at Sunrise Christian after earning Kansas' Gatorade Player of the Year honors last season at Wichita Collegiate. The level of talent around him is higher, including five-star seniors Kendall Brown (Baylor) and Kennedy Chandler (Tennessee) and Kansas-bound big man Zach Clemence. Stats are only available for five games for Dick for a 7-1 team, but they have him averaging 10.4 points and shooting 46.2 percent from three-point range.
Jalen Hood-Schifino, Montverde Academy (Fla.)
Speaking of loaded teams, Montverde is flooded with Division I talent like Caleb Houstan (Michigan), Langston Love (Baylor), DaRon Holmes (Dayton) and 2022 five-star prospects Jalen Duren and Dariq Whitehead. That means a smaller opportunity for Hood-Schifino, a four-star guard in his own right. In nine of 14 games reported, the former Pittsburgh commit is putting up 4.8 points, 3.4 assists and 3.2 rebounds per game.
Trey Pettigrew, EDUPrize (Ariz.)
The former Fenwick standout originally announced a transfer to Hillcrest Prep in Phoenix, but wound up at EDUPrize in nearby Gilbert, Ariz. The three-star guard was averaging 13.5 points, 3.5 assists and two rebounds in December and has been similarly solid in the new year. Pettigrew had 12 points against Prolific Prep (Calif.) last week and dropped 15 points in a win against Premier Prep (Texas) on Monday.
Rodney Rice, DeMatha Catholic (Md.)
DeMatha didn't get its season started until Saturday. Still made quite the splash with a 115-61 victory against Wheaton (Md.) Avalon. Rice, a four-star guard who transferred from Bullis School (Md.) ahead of his junior season had 18 points, 10 rebounds, two assists and two steals in his DeMatha debut.
Colin Smith, St. Mark's (Texas)
St. Mark's has quite the 1-2 punch in Stanford-bound senior Harrison Ingram and Smith, a four-star forward. The Lions played four games in December and returned to action Tuesday. Through three reported games of statistics, Smith was averaging 15.7 points, nine rebounds and 3.7 assists.
Mady Traoré, Bishop Walsh (Md.)
It wasn't a great start to the season for Bishop Walsh in the St. James Invitational that ran Friday through Tuesday with four losses against traditional national powers Montverde Academy, La Lumiere (Ind.), Wasatch Academy (Utah) and Oak Hill Academy (Va.) in Hagerstown, Md. Traoré, a four-star power forward who named Illinois in his top eight, didn't fare that well individually either averaging 3.5 points and two rebounds. He did knock down 3 of 4 three-pointers, though.
*(Statistics found here)*