Good Morning, Illini Nation: When to watch Illini recruits this season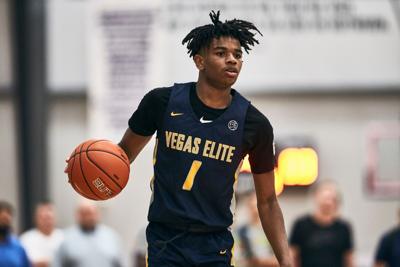 Welcome to "Good Morning, Illini Nation," your daily dose of college basketball news from Illini beat writer and AP Top 25 voter Scott Richey. He'll offer up insights every morning on Brad Underwood's team.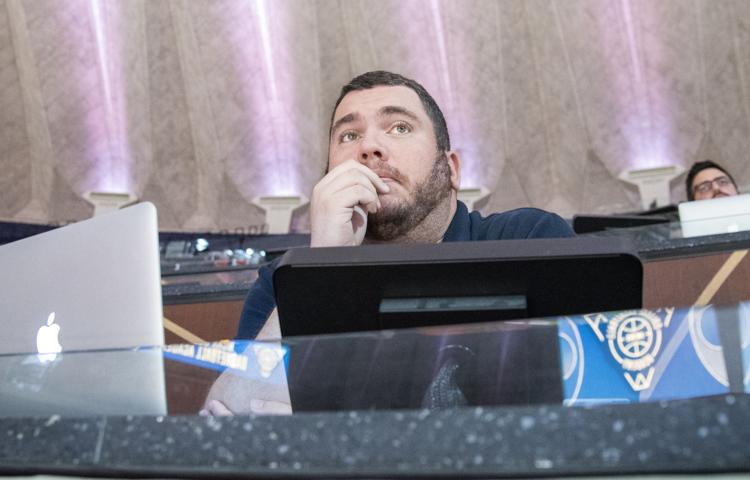 This season's slate of high school basketball games set to air on the ESPN family of networks was released Friday. All told, 34 games will be available on ESPN, ESPN2, ESPNU or streamed on ESPN3. It's a Sierra Canyon-heavy schedule, with Bronny James and Zaire Wade the most hyped players on the team (even if five-star, Kentucky-bound guard B.J. Boston is also on the roster).
Future Illini Andre Curbelo and Coleman Hawkins will both play in at least one of the games. Here's a breakdown of all the opportunities to see them and some of Illinois' other recruiting targets:
Prolific Prep (Calif.) vs. Hillcrest Prep (Ariz.)
Thursday, Dec. 5; 8 p.m., ESPN2
This one could be a tough matchup for Hawkins with Class of 2021 five-star forward Michael Foster Jr. in the opposing frontcourt. Foster, an Illini target, is in his first season at Hillcrest Prep after transferring from Milwaukee (Wis.) Washington.
Sierra Canyon (Calif.) at Millenium (Ariz.)
Saturday, Dec. 7; 9 p.m., ESPN3
Four-star power forward DaRon Holmes Jr. will lead Millenium against Sierra Canyon. The 6-foot-8, 195-pound top 40 recruit is an Illinois target and holds other offers from the likes of Arizona, Arizona State, California, Kansas, Minnesota, Ole Miss, Texas Tech, Southern California, Vanderbilt and Wake Forest.
Hamilton Heights Christian (Tenn.) at No. 3 Hillcrest Prep (Ariz.)
Saturday, Dec., 7; 10:30 p.m., ESPN3
Another opportunity to see Foster. The 6-9, 220-pound power forward is a top 10 prospect in the Class of 2021 and averaged 13.7 points and 6.8 rebounds this past spring and summer for Mac Irvin Fire on the Nike EYBL circuit. Hamilton Heights features Illini target Yerald Mieses (2021 point guard) along with former Illinois targets Samson Ruzhentsev and Bayro Matos.
Sierra Canyon (Calif.) vs. St. Vincent-St. Mary (Ohio)
Saturday, Dec. 14; 7:30 p.m., ESPN3
The main draw for this game, of course, is Bronny James playing against his dad's alma mater. Illinois does have a recruiting target on the SVSM roster, though, in combo guard Malaki Branham. The 6-5, 175-pound junior is a five-star recruit ranked as high as No. 20 nationally by 247Sports.
Park Center (Minn.) at Minnehaha Academy (Minn.)
Thursday, Jan. 3; 6 p.m., ESPN3
While it sounds like five-star guard Jalen Suggs will either wind up at Gonzaga or playing professionally, Illinois still has some targets of interest on the Minnehaha Academy roster. That includes top five 2021 recruit Chet Holmgren (the unicorn of 7-footer unicorns) and four-star 2022 wing Prince Aligbe.
The Patrick School (N.J.) at Sierra Canyon (Calif.)
Thursday, Jan. 3; 8 p.m., ESPN2
Illinois got Giorgi Bezhanishvili out of The Patrick School in the 2018 class. New to the Celtics this season is five-star 2021 forward Jonathan Kuminga. The top player in the junior class has a slew of high major offers.
Huntington Prep (W.Va.) at IMG Academy (Fla.)
Thursday, Jan. 10; 8 p.m. ESPN2
Fresh off putting up a double-double (11.2 points and 11.5 rebounds) for France in the FIBA U18 European Championship, Moussa Diabate will play his first season at IMG. The five-star 2021 power forward received his Illinois offer as a freshman in 2018, while, at the time, playing alongside now former Illini Samba Kane.
IMG Academy (Fla.) at The Patrick School (N.J.)
Friday, Jan. 18; 5 p.m., ESPN3
Kuminga and Diabate are both top 20 prospects in the 2021 class per 247Sports. Kuminga is at the top of the list, while Diabate, a 6-9, 215-pound forward, is 14th.
Hillcrest Prep (Ariz.) vs. Sunrise Christian (Kan.)
Saturday, Jan. 19; 3 p.m., ESPN3
Since you will have already seen Foster play multiple times by this point of the season, turn your attention to Sunrise Christian. The Buffaloes got a serious addition this offseason when 2021 five-star wing and Illini target Kendall Brown transferred in from Minnesota.
Prolific Prep (Calif.) vs. La Lumiere (Ind.)
Saturday, Jan. 19; 4:30 p.m., ESPN3
Another opportunity to see future Illini forward Hawkins play.
IMG Academy (Fla.) vs. Montverde Academy (Fla.)
Saturday, Jan. 19; 6:30 p.m., ESPN
Right now the Florida prep powers are considered the top two teams in the country. Diabate won't face off against 2020 five-star Cade Cunningham directly, but slowing down the future Oklahoma State standout will be IMG's biggest challenge.
Coronado (Nev.) at Bishop Gorman (Nev.)
Thursday, Jan. 24; 10 p.m., ESPNU
Two of the Las Vegas area's finest teams will be featured in this showdown. Coronado is led by five-star 2021 guard Jaden Hardy, a long-time Illinois target. Illini coach Brad Underwood also recruited Hardy's older brother, Amauri, at Oklahoma State.
Sierra Canyon (Calif.) vs. Long Island Lutheran (N.Y.)
Friday, Feb. 8; TBD
Curbelo gets his crack at the most hyped team in the country on neutral territory. The game is part of the Metro Classic in Toms River, N.J. Long Island Lutheran also features 2021 forward and Illini target Drissa Traore.