Upon graduating from Centennial in 2017, WILLA and GRESSA OLSON took their soccer craft to the University of South Carolina Aiken. The twin sisters haven't slowed down, either, with the former News-Gazette All-Area first-teamers finishing 1-2 in points for last season's Pacers. The duo discussed what's to come in their junior year, which will include recent Monticello alumna Mia Maupin as a teammate: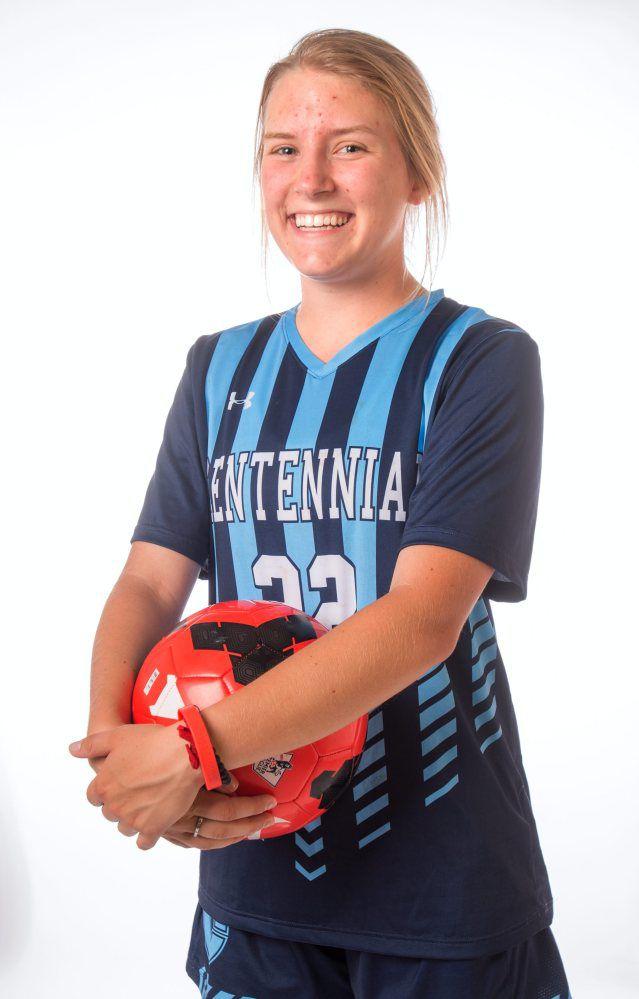 How did you two wind up in South Carolina?
Gressa: The assistant coach at USCA (Josh Alford), we played for him here in town with our club team. He called us and brought us down there, and we checked it out and we met the head coach. She was really great. But he moved on to a school in Iowa.
What drew you to Aiken beyond having a connection in the assistant coach?
Gressa: One of the big things for us is the sense of community is really great. Especially with our team and our coaches, they do a great job of making it seem like we're a family — which is very cliche to say, but they do a great job if it.
What was the biggest change moving from high school to college soccer?
Willa: It wasn't much different other than, our biggest thing was being away from family. We have a very close family, and we always spend a lot of time together. But soccer is something Gressa and I love and we always work hard at, and it just comes naturally. We just know if you put everything into it, you'll get what you want out of it. So I remember just saying, "If we work hard, then it's not going to be an issue."
Beyond the pitch, what differences do you notice between Champaign and Aiken?
Gressa: The heat got me a little bit, I will say. It's a little different down there. But you get used to it pretty fast.
Willa: It's a little more laid back, but everyone will chat with you. We get it almost everywhere we go: People will always ask, "Are you twins?" In the South, they're super interested by it and they love to chat about it.
How would you assess your sophomore season at Aiken?
Willa: We had, I think, a very reassuring end to our fall season because we were making those steps in the right direction. Gressa got moved up to play forward with me, which she's never done before. She always plays as a center-mid. But we decided to try it where she was up top with me, and we ended up scoring like 14 goals in three games, four games.
Do you have a favorite moment from your college career thus far?
Willa: The last game of our (sophomore) season was, I think, my favorite. We ended up winning (5-4). ... We were down, I think, 2-1 at half and we ended up really pulling together as a team and muscling it out. I remember thinking it was the hardest everyone had worked, and everyone was clicking.
Gressa: I thought we earned our goals. Our goals were beautiful.
Willa: And we had people who hadn't scored yet in the season (scoring) these amazing goals. That, I think, was my favorite. Not just because we won. Everyone kind of came together and clicked, which can be hard working on any team.