CHICAGO — Illinois football will host Michigan on Oct. 12. It will be the first game against the Wolverines since 2016 and the first at Memorial Stadium since 2011 — a 31-14 Michigan win delivered via a dominant run game.
Quarterbacks could be the big storyline this season, though. The Wolverines have Heisman Trophy candidate Shea Patterson. Illinois? Well, the Illini might be starting former Michigan quarterback Brandon Peters.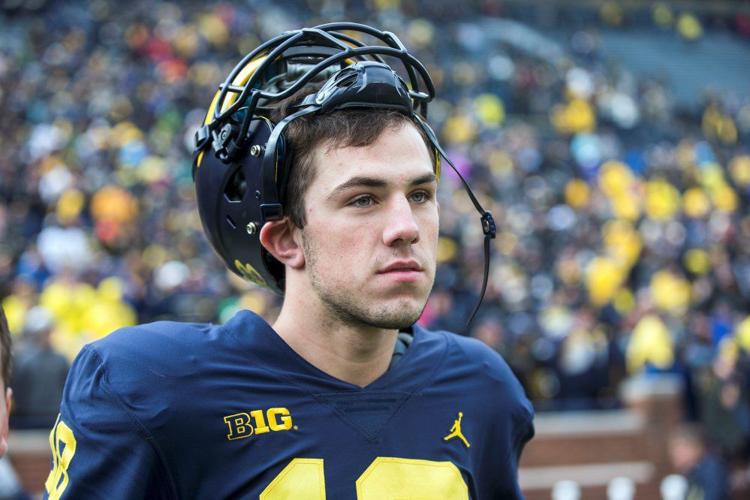 Peters, of course, has to beat out true freshman Isaiah Williams and redshirt freshmen Matt Robinson and Coran Taylor for the job when training camp starts Aug. 2, and then hold on to the job through the first five games of the season.
Michigan coach Jim Harbaugh is pretty sure that's what will happen.
"I think it's a really, really good possibility that that'll happen because I recruited Brandon, really love Brandon and he's a heck of a good football player, and I do wish him success," Harbaugh said Friday at Big Ten media days at the Chicago Hilton. "On that particular day, I won't be wishing him as much success."
Peters was a four-star recruit and the No. 6 pro-style quarterback when Harbaugh recruited the Indiana Mr. Football.
The 6-foot-5, 230-pound Avon, Ind., native redshirted in 2016 and got most of his playing time for the Wolverines in 2017, when Wilton Speight was injured.
Last season saw his role shrink to little-used backup after Patterson arrived from Mississippi and was declared immediately eligible.
"Brandon brings a lot to the table," Harbaugh said. "He's (6-5), athletic, very strong arm and a very sharp guy. I support Brandon in his decision to transfer."
Peters' transfer to Illinois — where he'll have two years of eligibility after earning his bachelor's degree at Michigan — will put him into a different style offense than the one he played in with the Wolverines. He completed 58 of 110 passes for 680 yards, four touchdowns and three interceptions in his Michigan career playing as a pocket passer.
Illinois offensive coordinator Rod Smith runs an RPO-influenced scheme that benefits from a quarterback who can also be a threat in the run game, which might require an adjustment on Peters' part.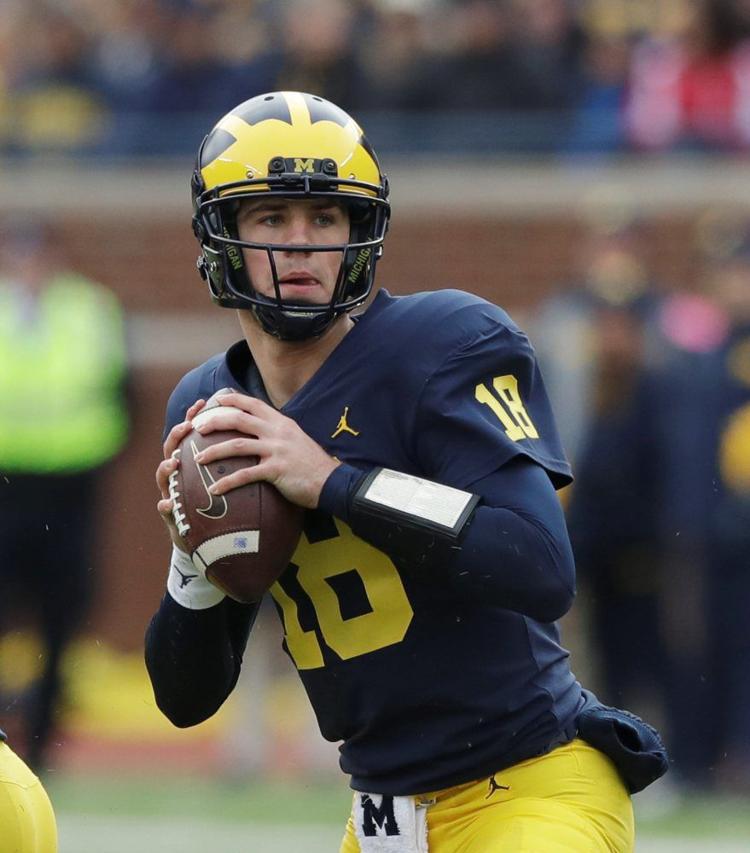 Turns out if he would have stayed at Michigan he would have been required to do the same given Harbaugh's hire of Josh Gattis as his new offensive coordinator. Gattis' scheme is similar.
"Really felt watching Shea Patterson especially and Dillon McCaffrey also, their playmaking ability, their ability to operate as a passer and as a runner, how explosive they both are — Shea with his ability to make quick decisions — really fits the shotgun, really fits the RPO world, really fits the up-tempo," Harbaugh said about the offense Gattis will run. "They really like it. I would say the same for Joe Milton and Cade McNamara.
"That's the kind of systems that they are used to and come out of high school playing, and you could say that for most all quarterbacks now that are playing high school football. That's really the trend there."