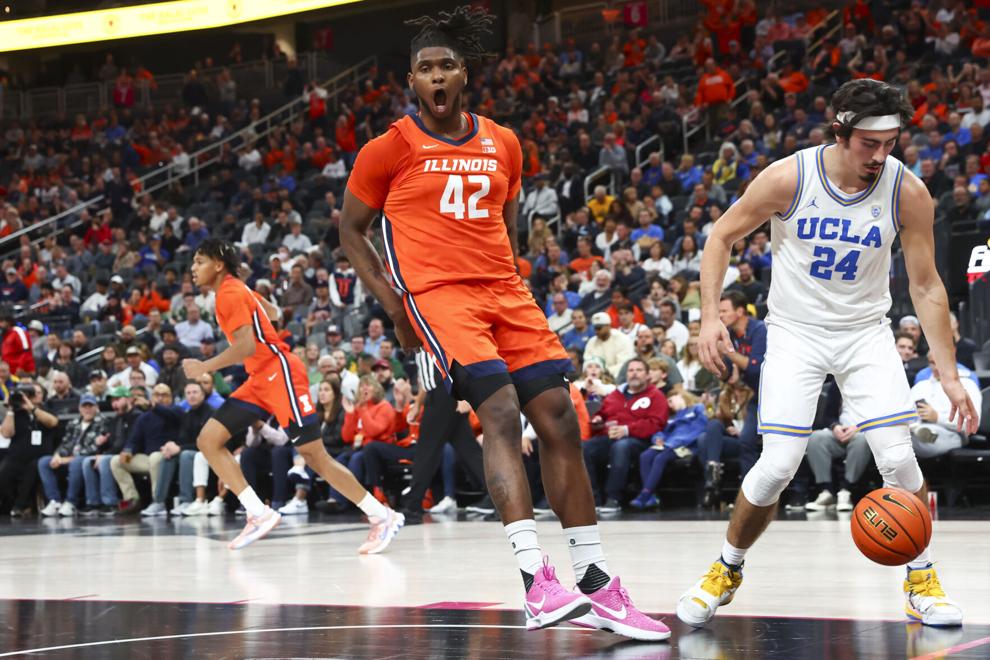 LAS VEGAS — Brad Underwood pulled Sencire Harris aside during halftime of Friday night's game against UCLA. The message was simple. Be ready.
It was a calculated move on Underwood's part. The Illinois coach was both trying to assuage any disappointment from Harris spending the entire first half on the bench and make sure the freshman guard knew the spark he'd provided off the bench so far this season — especially defensively — was going to be crucial in the final 20 minutes of the game.
"I was like, 'Hey, you've got to help us,'" Underwood said. "Man, did he respond."
It was necessary.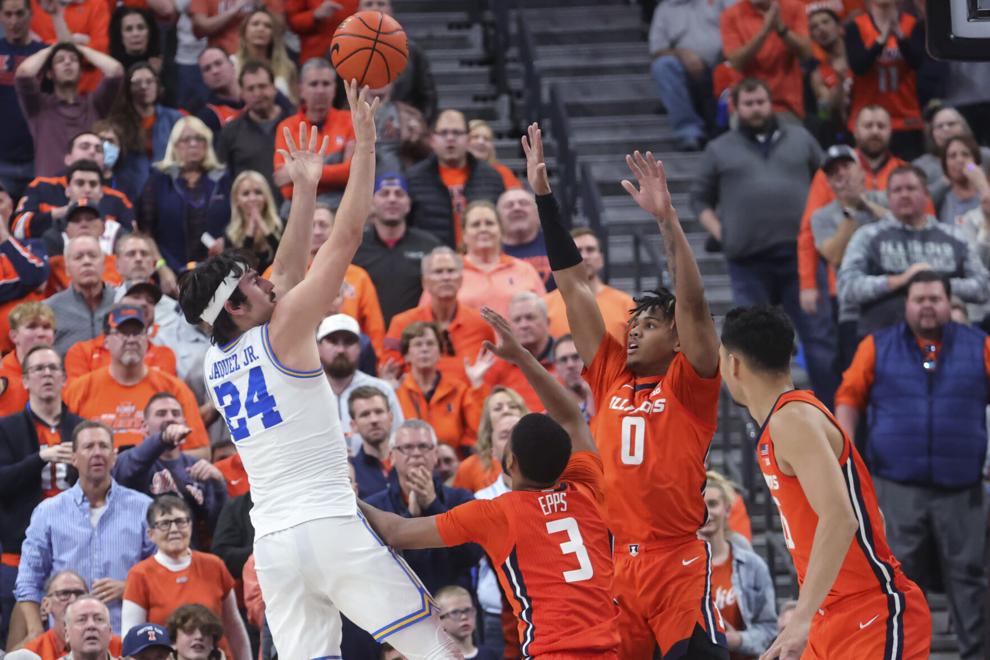 Illinois found itself trailing by 15 points just seconds after Harris checked into the game for the first time with 18 minutes, 10 seconds to play. Harris had a pair of steals, assisted on a Coleman Hawkins dunk and scored himself all before his first minute on the court was complete.
It was the spark to a successful comeback for No. 19 Illinois (4-0). A 79-70 come-from-behind victory against No. 8 UCLA (3-1) that sets up a 2 p.m. Sunday showdown with No. 18 Virginia for the Continental Tire Main Event title. To the winner, an actual championship belt.
"I had no doubt," Illinois veteran wing Matthew Mayer said about Harris' effect on the game off the bench in the second half. "Coach Underwood kind of got on him at halftime. I told him, 'Bro, you're going to get an opportunity in the second half. Just watch.' I knew if he got that opportunity he was going to go crazy. He's just that kind of guy. He's a spark plug and plays so hard."
Good morning everyone how is everyone morning going so far and I just wanna say thank Illini nation last night for bringing a lot of energy I love y'all 🧡💙

— Sencire Harris (@SencireH) November 19, 2022
Harris' impact went beyond forcing a few turnovers. He also set the tone defensively in slowing down Tyger Campbell. The UCLA point guard had knocked down three three-pointers in the first half and was the game's leading scorer with 15 points on 6 of 15 shooting. Campbell finished the game with 22 points, but on 9 of 23 shooting.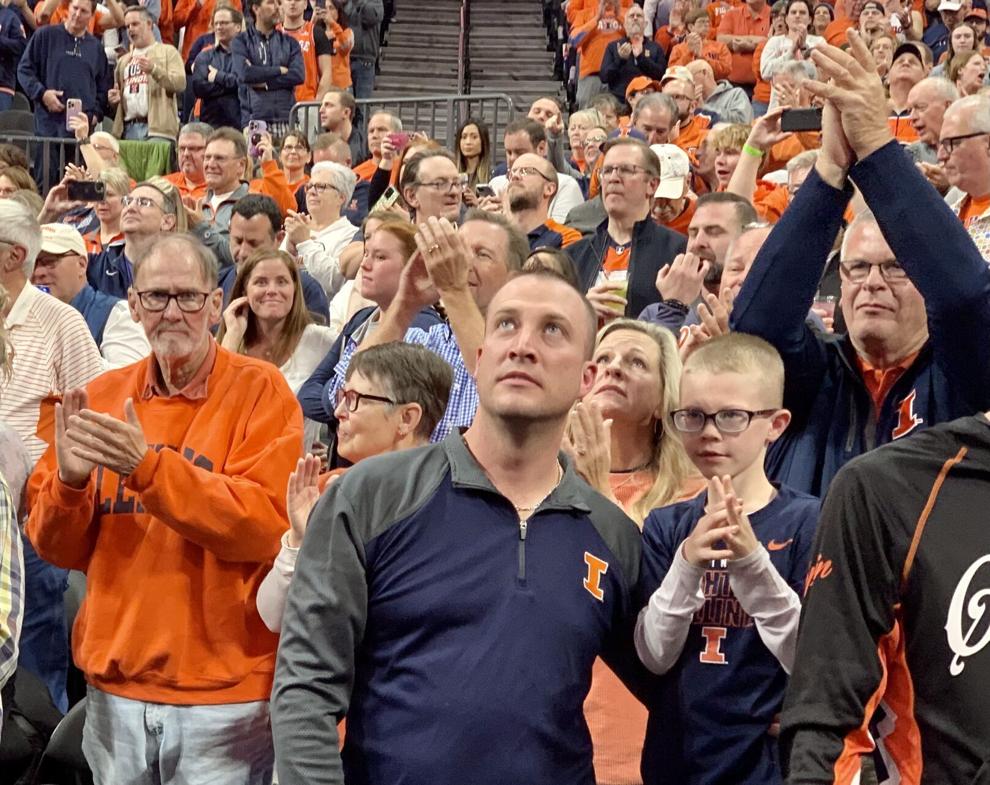 "He changed the way Tyger handled the offense," Illinois guard Terrence Shannon Jr. said. "At the beginning, Tyger was getting open threes and making it kind of easy, but Sencire made him struggle. He just gives us energy. He was an energy boost for us and the reason and spark to us going on that run."
Illinois needed to mount a second half comeback because of its first half struggles. Turnovers were a problem. So were the easy looks Campbell and fellow UCLA guard Jaime Jaquez Jr. got in leading the Bruins' offense. The first real on-court adversity for the Illini this season.
"I think we were just getting adjusted to playing high-level competition in an environment like that," Mayer said. "We played three not so great teams, so this was our first real test. I think, in the first half, we were trying to play perfect a little bit. We eased into it in the second half."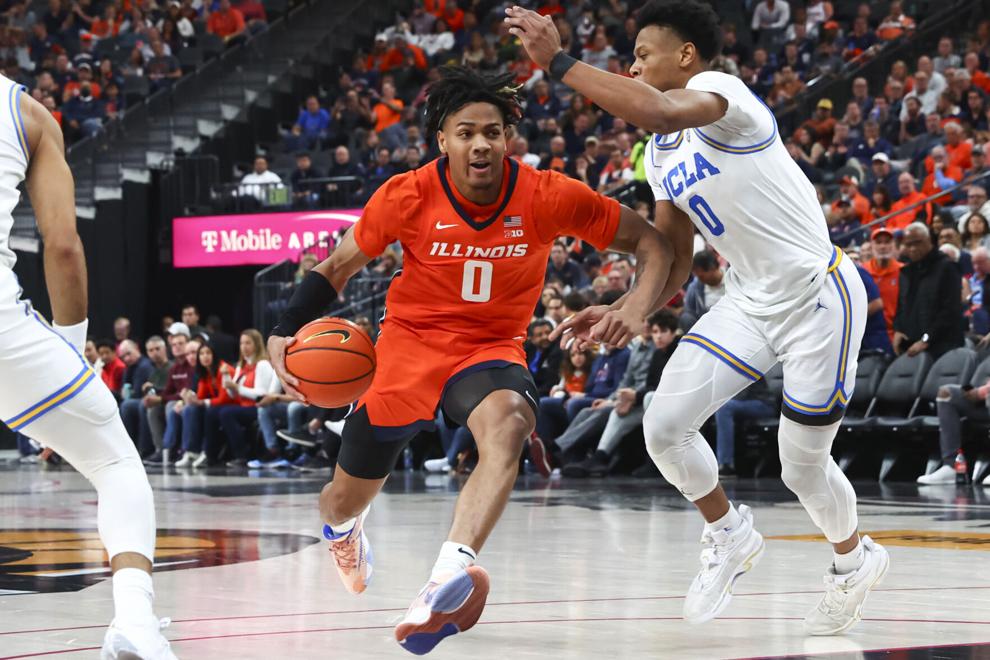 How the team would handle that adversity was Underwood's other major halftime talking point with his staff. Down 15 points. Facing the No. 8 team in the country. An inexperienced roster still finding its way.
Plenty left to learn for Underwood and Co., but on Friday night the Illinois coach got a look at just how resilient his team can be.
"I'm ecstatic," Underwood said. "I know this group thinks they're tough, but they've never been there and never proven it. To do that against that team with those two guys, pretty proud of that."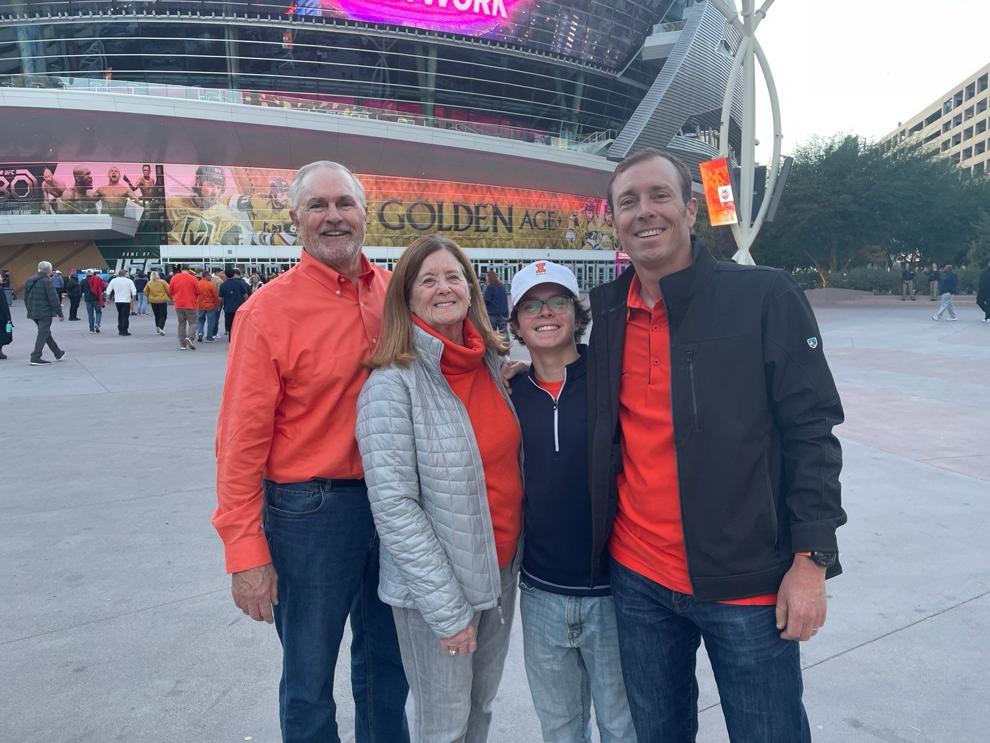 Illinois certainly proved its toughness to UCLA coach Mick Cronin. It was in stark contrast to the way Cronin viewed the Bruins' efforts.
"This is real simple," Cronin started. "They were a lot tougher than us in a lot of areas. We wilted. When the heat got turned up and the game got physical, they refused to go away. We caved. That's my fault.
"Of course, with our team right now, we're worried about offense. We don't hear defensive assignments. We don't hear defensive adjustments. We don't hear scouting reports. We think we're great. The oldest trick in the book. Show me a guy that's not humble, and I'll show you a guy that's getting ready to be humbled."
It was a result Friday night that had Mayer thinking positively about what Illinois could accomplish this season. The Baylor transfer knows a thing or two about nationally-competitive teams because he's seen a thing or two playing for one in Waco, Texas.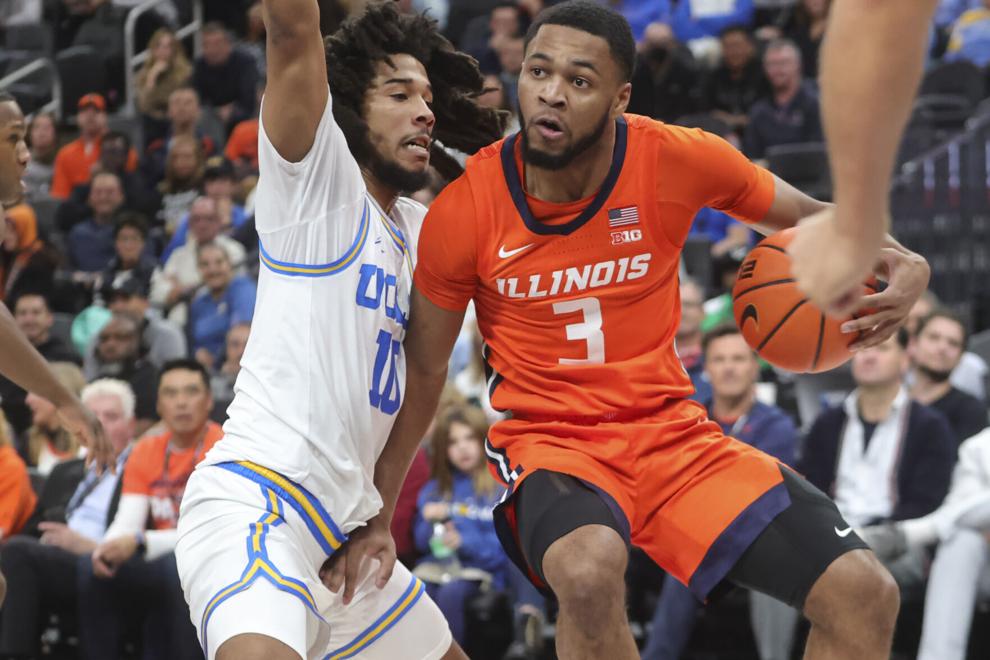 "We've got a lot of talent," Mayer said. "We're just young and have to figure out how to be yourself on the biggest stage. The first half we came out trying to play perfect. Once you get out there, you realize you've just got to play as hard as you can and try to make the right plays. We, for sure, have the talent to do it. I think we have enough talent to go all the way. I really believe that."