Illinois football at Redbox Bowl
Hi there. My name is 13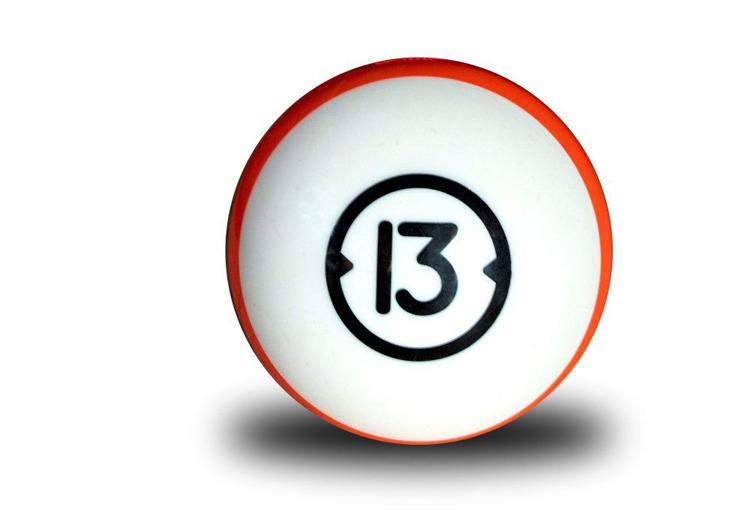 Hi there. My name is 13.
You might have seen me lately being carted around by my newest, bestest buddy, Lovie Smith.
Apparently, he is some sort of big deal. Everywhere we go, there are cameras and microphones.
He doesn't talk about me very much. I am more of a show-and-tell item. That's cool.
But, he did pick me. I consider myself the luckiest plastic sphere in the bowling world.
All the rest of the balls are jealous. Motiv, 900 Global, Ebonite, Radical and Roto Tip wish they were in my, well, bowling shoes. Too bad for them. You snooze, you lose.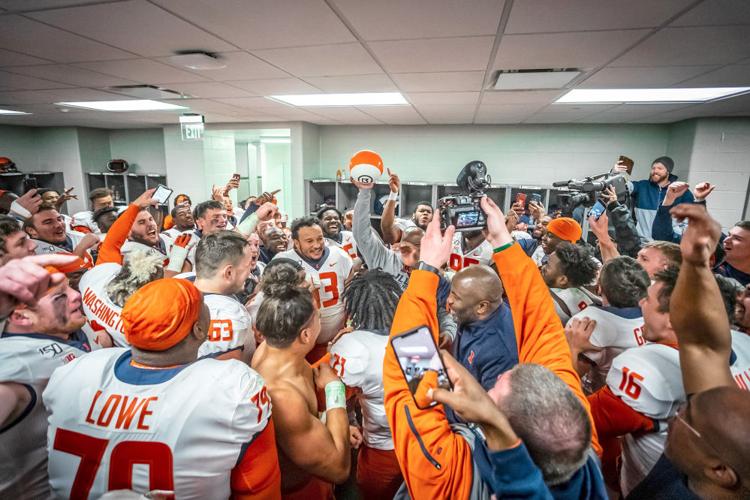 I have been all over the place in the last month or two. I went to Michigan (East Lansing to be exact). Coach held my up in front of the team. I felt special. Everyone cheered, laughed and danced. A few even cried. I won't name names.
Next stop after Michigan: Back to Champaign-Urbana. Got to see all other balls: 12, 14, 15 and 16, who honestly need to lose a few pounds. My weight hasn't budged despite all the banquets.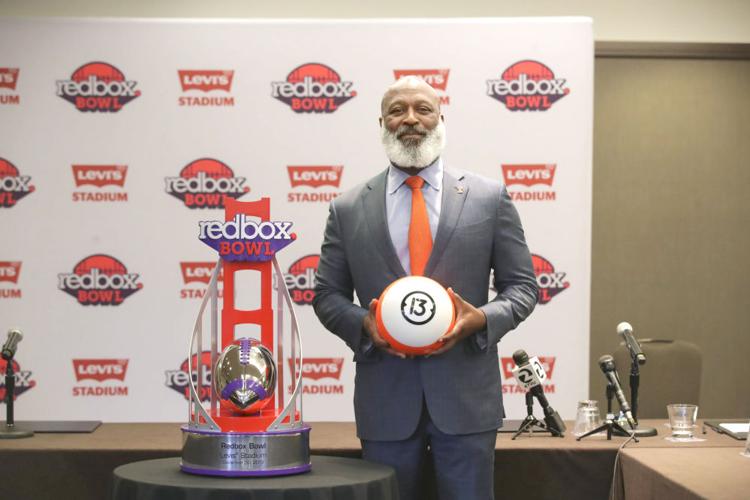 On Dec. 14, I went with Coach Smith to California. He placed me on a lectern while he waxed on about linebackers and quarterbacks. Touching.
Coach wore a gray suit and orange tie, which matched my orange streak.
Unfortunately, we weren't in Cali very long. So, I didn't get a chance to go to Hollywood Star Lanes to see my hero, Jeff "The Dude" Lebowski. Or my other hero, Roy Munson from "Kingpin," the greatest bowling movie ever.
Maybe next time.
Origin story
Where did I come from?
My family name is Brunswick. I was born in Muskegon, Mich.
We Brunswicks are a proud people. With a rich heritage.
We have entertained kings, presidents and, of course, the great Earl Anthony.
Hollywood types Leonardo DiCaprio and Spike Lee have been known to roll a game or three.
Musicians Justin Timberlake and Taylor Swift are onetime keglers.
A few of my likes and dislikes:
— Dream vacation: Easy, Arlington, Texas. To visit the International Bowling Hall of Fame. We call it "The Show." Originally, it was in St. Louis, but relocated in 2010. Arlington is the Cooperstown of bowling. Perfect spot. Great alternative for bored, disgusted Cowboys fans.
— Favorite song: "Down in the Alley" by Elvis Presley.
Recorded by the King in 1966, Check out these pro-bowling lyrics:
"Down in the alley, just you and me
We're going bowlin' till half past three
Just rockin' and reelin', we'll get that feelin'
Down in the alley, oh baby gee."
— Favorite TV show: "Ed"
The NBC dramedy aired from 2000-04 and starred Tom Cavanagh and Julie Bowen. But the real star was the fictional set: Stuckeybowl.
— Favorite meal: I have no mouth or stomach. But those nachos at the snack bar look good.
— Pet peeve: Sweaty-palmed bowlers. Feel free to wipe off your hands.
What's next?
Currently, I live at the Smith Center Lanes. Nice place. Lots of friendly young people, who are super strong.
They fling me toward my sworn enemies — the pins — without much effort.
Kaboom. Got you all. Hopefully, 12 times in a row.
I have heard some talk I might be taken out of circulation. Kind of like when a player gets hurt and sits out spring ball.
It could be a permanent condition. Put on a pedestal, with a glass case overhead and a sign that reads: "13, who inspired Illinois football to the 2019 Redbox Bowl."
Way to bowl me over.
Sincerely,
Your friend, 13
P.S.: Predicted score for Monday: Illinois 300, Cal all gutter balls.
Bob Asmussen can be reached at 217-351-5233 or by email at asmussen@news-gazette.com.