CHAMPAIGN — Ellie Holzman spent Saturday's Illinois volleyball practice on the sidelines at Huff Hall. The Illini freshman went through a series of different exercises as her teammates worked on the court, probably testing the limits for the number of ways a resistance band or towel could be used in injury treatment.
Holzman kept up her exercises even while keeping score during the final 6v6 portion of practice. That's likely going to be the extent of Holzman's first year at Illinois. The 6-foot-2 outside hitter out of New Orleans will redshirt the 2019 season after suffering an injury before she arrived on campus.
"She's out for the season, unfortunately," Illinois coach Chris Tamas said. "She's dealing with. That's the way the way it goes. Ellie's a great player. She was the Gatorade Player of the Year and we'll miss her services this year, but for me it's more important that she gets better and is better for the future of Illinois volleyball."
Holzman was Illinois' highest-ranked recruit in the 2019 class, checking in at No. 36 on the PrepVolleyball.com Senior Ace list. The three-time state champion at Mount Carmel Academy (La.) and three-time Louisiana Gatorade Player of the Year winner earned the national Gatorade honor in January. Holzman put up 571 kills, 303 digs, 106 blocks and 30 aces in her senior season at Mount Carmel.
Still, Holzman wasn't a lock for a spot in the Illinois rotation even if she arrived on campus injury free. The Illini return their three starting pin hitters from last year's 32-win Final Four team in First Team All-American Jacqueline Quade, Beth Prince and Megan Cooney.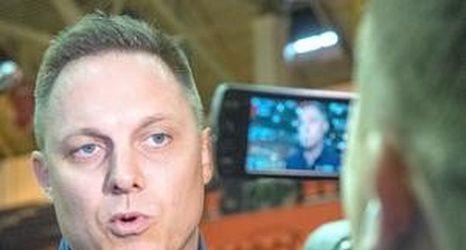 "I think a lot of times people have the expectation of, 'Hey, they're good freshmen. They're just going to step in and play,'" Tamas said. "It's really tough to play in this environment as our freshmen have been finding out. It's tough to come in here every single and be able to do it."
Even without Holzman, Illinois still has depth with its pin hitters. Redshirt freshman Bruna Vrankovic and junior Emily Hollowell could also challenge for playing time. Tamas considers it a good problem to have.
"We've been lucky enough in the last couple years to stay injury free in those positions," he said. "We hope that remains the same, (but) it's good to have depth. They all add a little bit something different. They all have stuff they're really good at. They all have stuff they need to work on.
"A lot of what you saw (Saturday) in practice was what we do day in and day out. We compete for a long period of time because we have the capability to do it. That's not always the case in a lot of gyms. It's great to have that in our gym, and we'll keep doing it until we find the few who separate themselves out."