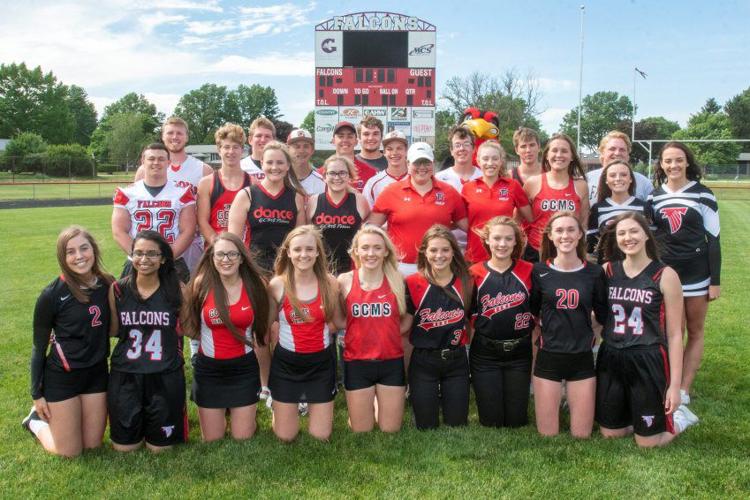 In 2005, we asked former News-Gazette sports writer Fred Kroner to come up with a formula to fairly evaluate all of our area schools against one another, whether they competed in five sports or 20.
Current preps coordinator Colin Likas and Sports Editor Matt Daniels kept the same system in place this year, eliminating conference champions as a possible factor because not all area schools belong to conferences. That leaves six categories in which points were awarded. The subsequent point total was divided by the number of sports a school offers, and that reveals an average by which schools are rated.
In 2013, The N-G tweaked the process by still recognizing 20-win teams, but giving three bonus points for any 30-win teams. Also, schools with state medalists still receive six points, but if they've had a state champion, those schools receive three additional bonus points.
Here's how Gibson City-Melvin-Sibley, for the first time in school history, reached the top of the mountain in our 15-year-old All-Sports competition, which places equal weight on boys' and girls' events. The Falcons boasted two 20-win squads and one 30-win team, which gave the school a base of seven points. In four sports, GCMS walked away with a regional championship — including a first in girls' basketball since 2005 — for another eight points. Only one of those regional wins resulted in a sectional plaque, but it still garnered the Falcons another four points to go with six points for a single super-sectional trophy.
Adding to GCMS's point total was a field of four state medalists — both in individual and team ventures — which landed the school a lofty 24 points. On top of that was the Falcons' second consecutive Class 2A state football championship, good for another three points.
No "extra credit" is given for a school with multiple state placers (for example, five track and field medalists) instead of one in a particular sport.
Last but not least was the All-Area boys' basketball Player of the Year honor received by Ryland Holt, delivering the Falcons their final two points. With all of this tabulated, GCMS finished with 54 points across its 12 sports. While not the highest point total of our field, the average was enough to squeeze past reigning winner St. Joseph-Ogden and powerful small school Cissna Park.