Dr. Ngozi Ezike, head of the Illinois Department of Public Health, announced Friday that all IHSA and IESA sports can be played in regions that reach and stay within Phase 4 of IDPH COVID-19 mitigations.
Ezike, during a news conference alongside Gov. J.B. Pritzker, was asked specifically about basketball and responded, "If your region is in Phase 4, you can play basketball."
Region 6, which encompasses The News-Gazette's coverage area, currently is in Phase 4. This means, once schedules are established by the IHSA and IESA, that all winter, spring and summer sports can compete this school year.
This is a significant shift from the most recent IDPH guidelines, released one week ago, in which higher-risk sports — basketball, football and wrestling in the IHSA — only could engage in intra-squad scrimmages.
Shortly after Ezike's announcement, the IDPH's all-sports policy webpage was updated. Higher-risk sports and indoor medium-risk sports — the latter including volleyball — are allowed intra-conference and intra-region competition under Phase 4 of IDPH mitigations. Outdoor medium-risk sports — including soccer — and lower-risk sports are allowed out-of-conference and out-of-state play, tournaments and state series under Phase 4.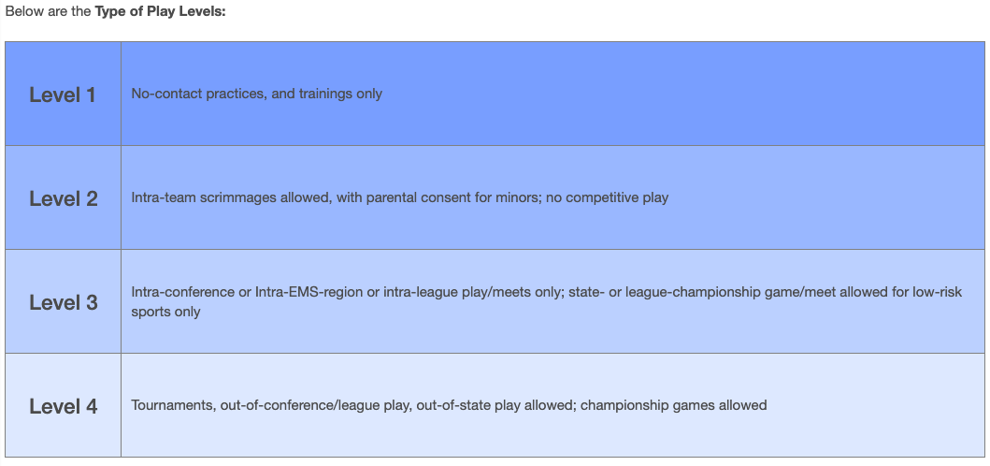 The IHSA Board of Directors is slated to meet this coming Wednesday to discuss, among other things, schedules for the school year's remaining sports seasons. IHSA executive director Craig Anderson told the state's athletic directors Friday that the board "will set season dates for the remainder of the school year when they meet again this Wednesday."
Anderson provided multiple other updates to ADs after Ezike's announcement.
— Basketball teams being required to complete 12 practices before their first game. It was previously established that lower-risk winter sports need to complete seven practices before their first competitions.
— "Masks must be worn in practice and competition," Anderson wrote. This does not apply to swimming and diving.
— Spectator limits for events were reinforced, with no change between indoor and outdoor events and the limits not including athletes, coaches, officials and "other necessary game personnel." Phase 4 regions can have a maximum of 50 spectators, Tier 1 regions a maximum of 25 and Tier 2 regions no spectators.
— For football contact days, the maximum point of acclimatization at this time is use of "helmet and shoulder pads, with no live contact or tackling to the ground."
IHSA and IESA sports were paused in all regions on Nov. 17, after lower-risk fall sports were conducted between August and October. That held firm until last Friday, when Pritzker announced changes to IDPH's all-sports policy that allowed lower- and medium-risk winter sports to compete and higher-risk winter sports to conduct intra-squad scrimmages in regions that reached Tier 1 or Phase 4 of IDPH mitigations.
The IHSA at that time also established contact days for spring, summer and fall sports. Those are set to begin Monday in regions outside Tier 3 mitigations.