The Tate family from nearby Mattoon has contributed greatly to the history of University of Illinois football. Kyle Tate, a letter winner in 1994 for coach Lou Tepper, readily admits that, athletically, his 73-year-old father (Dick) and his 88-year-old uncle (Bill) deserve mention far before him.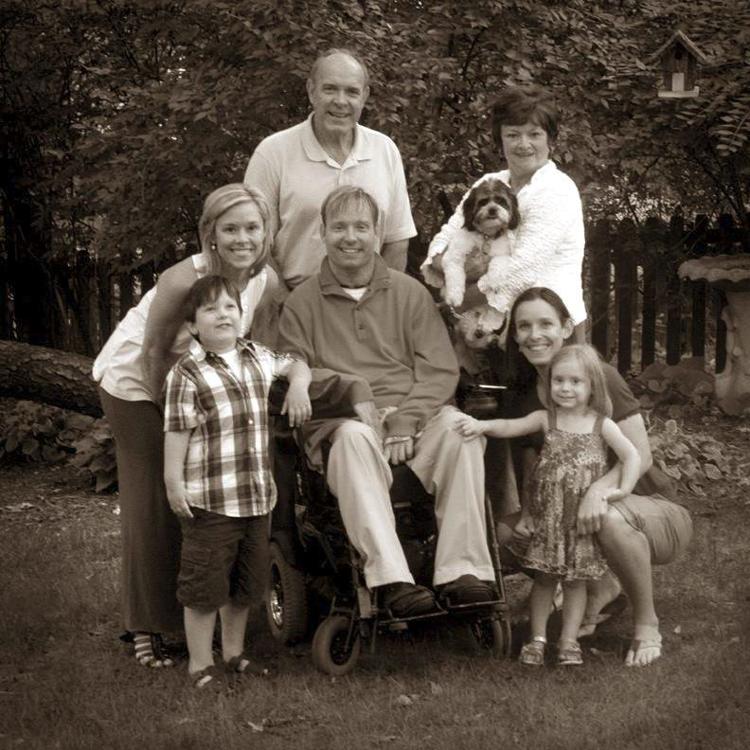 The Coles County tribe first sent Bill Tate to play for Ray Eliot's early 1950s Illini teams. A three-time UI letterman, Bill's greatest individual moment came in the 1952 Rose Bowl when he scored two touchdowns and rushed for 150 yards against Stanford. His performance earned him honors as the game's Most Valuable Player.
Dick, who originally joined Illinois as a fullback, eventually played defensive end for coaches Pete Elliott and Jim Valek, lettering in 1965, '66 and '67. He was a teammate of Dick Butkus, Jim Grabowski and Ron Guenther.
Other athletic Tate family members include Kyle's uncles Jim, a Purdue football letter winner in 1948 and '49, and Reginald, a Northwestern letter winner in 1950 and '51. Kyle's sister, Kellyn, was a softball star at Michigan and a cousin, Barbie, lettered in golf at Illinois.
Kyle, who played at Parkway West High School in Chesterfield, Mo., joined Illinois as a walk-on in 1991 as a defensive back. He shared the practice field with more celebrated players like safety Mike Hopkins and cornerback Scott Turner, plus the celebrated Illini linebacker corps of Dana Howard, John Holecek and Kevin Hardy. Tate's personal highlight came in the 1994 Liberty Bowl when he saw playing time in Illinois' 30-0 victory over East Carolina.
A few months after graduating with his degree from Illinois, he moved to North Carolina to begin a career in the insurance industry. That's when Kyle Tate's world changed forever. On July 20, 1997 — at the age of 24 — his life was dramatically altered when he injured himself in a tragic diving accident. He hit his head on the bottom of the pool, knocking himself out and remaining under water for about three minutes before a friend noticed him. Ironically, one of the jobs Tate had held as a teenager was as a lifeguard.
He was unable to breathe and talk on his own for several weeks. Kyle's family eventually transferred him to Craig Hospital in Denver, a world-renowned rehabilitation facility that exclusively specializes in the neuro-rehabilitation and research of patients with spinal cord and brain injuries. He was a patient there for nearly five months.
"From the moment I opened my eyes in the intensive care unit, I didn't need any doctor to tell me what had happened," he said. "I knew immediately that I couldn't move anything. What I wasn't aware of were the obstacles and barriers I would have to learn to overcome."
In 1999, Tate began to reshape the course of his life. He enrolled in law school at St. Louis University and graduated with a Juris Doctor degree in 2002, focusing on health care law. He became a staff attorney for Paraquad Inc., served as a legislative assistant in the Missouri House of Representatives, then became a legislative liaison for the Delta Center for Independent Living in St. Charles. He ran for office in 2008 as a Missouri state legislator, finishing third in the election.
Tate is now an independent attorney at law in Chesterfield, Mo., representing clients in state and federal court litigation, providing consultation to businesses on the Affordable Care Act and the Americans with Disabilities Act. He's currently assisting the Simmons Hanly Conroy law firm in Alton on a class action federal lawsuit against opioid manufacturers. Tate celebrates his 47th birthday today.
"I know today that God's plan is definitely still in play," he said. "I don't know His entire plan just yet, but it has made me extremely appreciative of the gifts I do have."
Illini Birthdays
Sunday: Vicki Brown, volleyball
Monday: Rich Beyers, basketball (41)
Tuesday: Shayla Mutz, soccer
Wednesday: Don Klusendorf, basketball (57)
Thursday: Jon Beutjer, football (39)
Friday: Jason Reda, football (34)
Saturday: Eugene Wilson, football (39)