Sunday Special | Impact of coronavirus on local sports community, part IX
The area sports world is still on hiatus because of the global health threat caused by the coronavirus pandemic. As he will until the crisis subsides, sports editor Matt Daniels spent the week telling the stories of those affected by the pandemic in a variety of ways.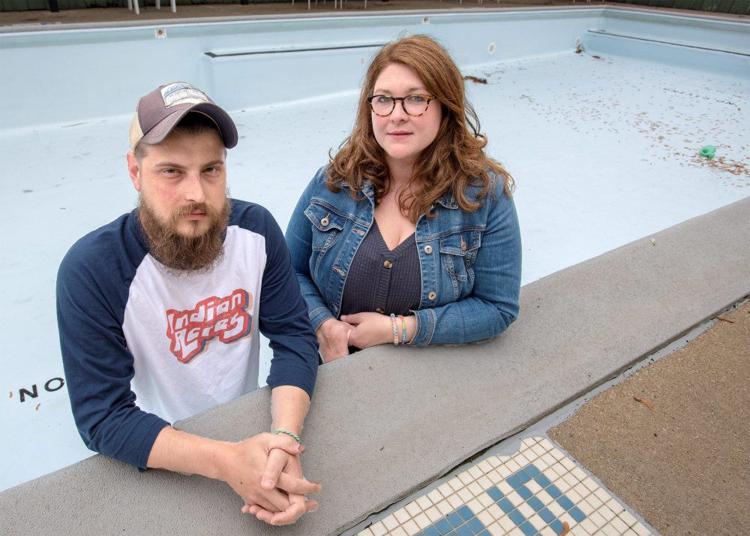 THE LOCAL SWIMMING POOL OWNERS
'Our personal livelihoods depends upon each successful season'
Saturday was supposed to feature all sorts of emotions for Joel and Lauren Morenz.
Happiness. Joy. Satisfaction.
Because Indian Acres, the club the married couple are owners of, was set to open.
"Indian Acres means the world to us," Lauren said. "I grew up swimming there. Joel and I worked there together when we were teenagers. We are now raising our children there. It is our life."
A life that is on hold because of the coronavirus pandemic. Joel, 34, and Lauren, 32, became owners of Indian Acres in 2016. The club operates solely on registrations that are collected each season, Lauren said, for the variety of activities that Indian Acres offers, from swim lessons to day camps to water fitness.
"It takes tens of thousands of dollars to get the club ready to operate," Lauren said. "Having an unknown and unpredictable spring has been the most stressful thing."
Lauren said the club, which has been around since 1958, has put forth a re-opening plan, but said the plan was not accepted when presented to local Champaign-Urbana health leaders.
"When we got the no-go on our safety plan, it was truly devastating," Lauren said. "All of the emotions of hope and eagerness, just instantly gone."
Lauren said having the facility closed is not only taking a toll on her family's finances, but also its mental well-being.
"We feel sad, like we are letting down our community," she said. "We are angry, and we don't understand why some places are OK to operate while others aren't."
Lauren said the club has offered up refunds in the past two months, but said the majority of the money is spent to get the facility open and to keep paying their limited staff.
"We are very concerned that this could cause us not to open our doors again," Morenz said. "If you had asked me if I thought we would be closed in 2020, even in March, I would have said no. The turn of events is absolutely startling."
Two factors stand out to Lauren about why Indian Acres should be open: 1) the pools are outside and went through "rigorous cleaning schedules," before COVID-19; 2) Surrounding states are opening pools with limited or no restrictions.
"We have deep concerns about how our state is handling the pandemic," Lauren said, "and what they are restricting from local small businesses."
A GoFundMe page for Indian Acres, with a goal of $40,000, is established. Lauren said the club received a Paycheck Protection Program loan and they are orchestrating a t-shirt fundraiser, all in an effort to keep the club going.
Lauren said 100 percent of the club's revenue comes from operating the facility each summer.
"If we miss this window, there is no chance to make it up," she said. "A large part of our personal livelihood depend upon each successful season. Joel and I pour our hearts into this business. Planning and preparation begin in December and go through March, then it is hands-on, labor-intensive work. All of this had been completed at this point. We were ready to open."
For now, they wait. For a sun-splashed summer day where customers can come in and enjoy swimming again at Indian Acres.
"Our families at Indian Acres know that we are committed and will do whatever it takes to get through this hard time," Lauren said. "The support and donations to keep Indian Acres going for more seasons is truly humbling to see and feel. Joel and I are blown away and forever grateful."
---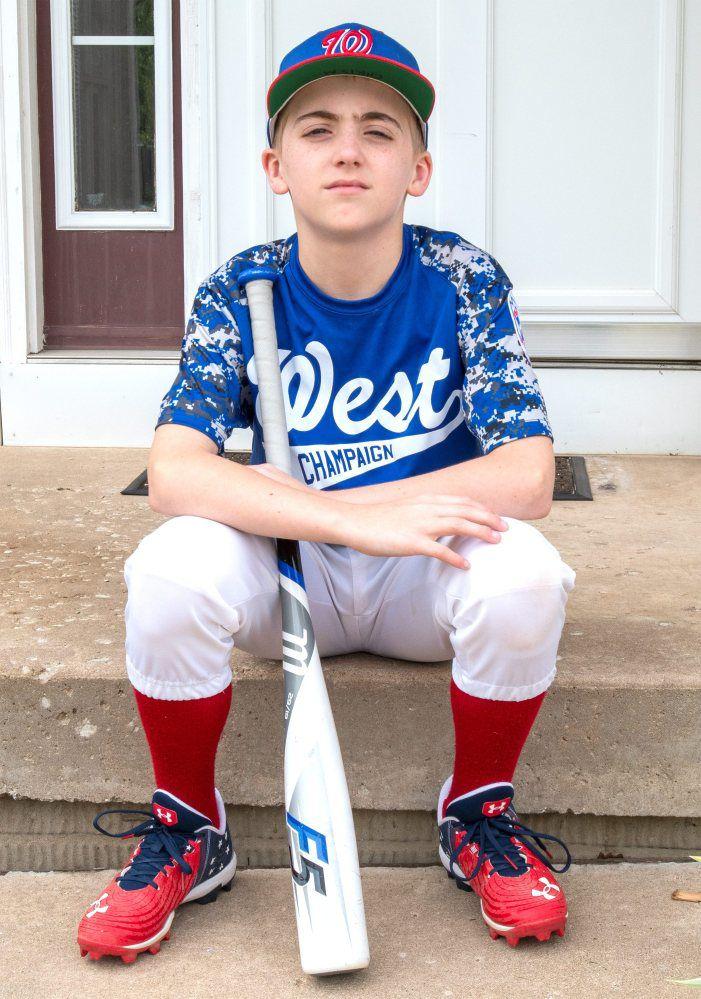 THE LITTLE LEAGUE PLAYER
'I enjoy having fun with my friends just as much as the game'
For 10-year-old Chris Miller, he envisioned a spring and summer playing Little League baseball in Champaign for Bacon & VanBuskirk.
Instead, the fifth-grade student from Booker T. Washington Elementary had to wait.
Then wait some more. And then finally come to grips with the fact his normal Little League season wouldn't take place because of the coronavirus pandemic.
"I enjoy playing baseball because it is really fun, and I get to see a lot of my friends that I can't see anywhere else," Miller said. "I don't go to school with most of my baseball teammates, so practice and games is where I get to see them."
That element, among many others, is missing for Miller, the youngest child of five for Dave and Nikki Miller. The Miller brood also includes 22-year-old Zach, 20-year-old Ally, 13-year-old Jake and 11-year-old Jessi.
"Watching our kids play the sports they love, with great teammates and families, was our normal," Nikki said. "With two boys playing ball and a daughter playing softball, we would have had countless practices and games by now, not to mention the travel tournaments and hotel stays. We lived out of the van, on concession stand food, and loved it. We were never home and always on the go, but that is what we love and miss so much."
Growing up as the youngest in the family, Chris was exposed to baseball at an early age. Like from the moment he could first walk.
"My older brothers and my dad taught me more about the game as I grew older," Chris said. "We played a lot of Wiffle Ball in the backyard and went to many Brewers' games. We still practice hitting off a tee in the backyard."
Chris, a right-handed hitter, admits he's not a power hitter yet in this early stage of his baseball career.
"I just like getting contact and hits," he said. "I am fast, so once I get on base, I steal a lot."
A Cubs fan who notes Kris Bryant is his favorite player, Chris is adept at nearly every position on the field. His three main positions, though, are catcher, pitcher and shortstop.
"I enjoy catching because I can choose where the pitch goes sometimes and see everything that happens on the field," he said. "I like pitching because I can strike people out and it feels good to throw and stretch my arm. I love shortstop because I'm the captain of the infield and I can run around a bunch."
Chris said he has spent the past few months playing outside often, along with watching all of the Marvel movies featuring the likes of Captain America, Iron Man, Thor and others.
But nothing will compare, though, to the next time he can set foot on a baseball diamond, playing the game he loves with close friends.
"I miss all of it," Chris said. "I enjoy having fun with my friends just as much as the game. They really make it fun."
---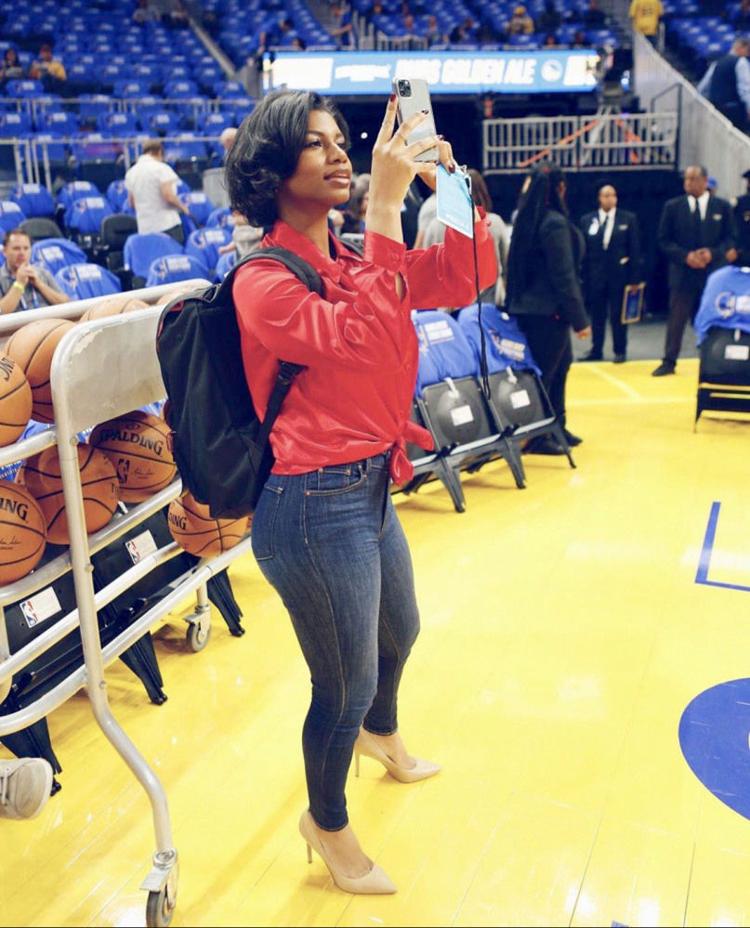 THE SPORTS REPORTER
'Own your content'
Taylor Rooks wants to pass this message on to Brad Underwood and his program.
"The Illinois basketball team better be great again next year," the 28-year-old Rooks said.
That's because for the rising national sports reporter and 2014 UI graduate, this March was supposed to see her alma mater back in the NCAA tournament for the first time since her undergraduate days in Champaign.
"When I heard March Madness was canceled, I yelled and cussed and did everything in between," Rooks said. "I was devastated when I realized another year was going to pass without me seeing my school in the postseason."
Rooks has gone from the UI to BTN to SportsNet New York to her current role with Bleacher Report. She is in her second season of hosting Bleacher Report's 'Take it There With Taylor Rooks,' a show where she talks with some of the most well-known names in sports.
Episodes before the coronavirus pandemic struck featured her sitting down and having in-person conversations with NBA players Kevin Durant, Damian Lilliard, Jimmy Butler, Chris Paul, Trae Young and DeMar DeRozan, among others, plus New York Giants running back Saquon Barkley and two-time WNBA MVP Elena Delle Donne. Rooks would travel to meet them in their hometowns or cities.
Since the pandemic struck, Rooks has remained in New York, but she has kept conducting interviews with prominent athletes, posting them on the show's website and various social media accounts.
Like Utah Jazz center Rudy Gobert, the first known NBA player to test positive with COVID-19, and Joe Burrow, the No. 1 pick in the NFL draft.
"Right now, we're all focused on seeing what sports post-corona looks like and what the world post-corona looks like," Rooks said. "A lot of questions won't really be answered until months down the road. There's just so many unknowns, and that's the most difficult part. 'Take it There' has been fully digital, having conversations with players via Zoom and releasing these weekly. It's been great to still churn out meaningful and relevant content."
When she's not conducting those noteworthy interviews, Rooks is catching up on episodes from some of her favorite TV shows, like 'The Wire,' and 'The Office,' while also checking out new series, like 'Little Fires Everywhere.' Plus, she tuned in for every episode of 'The Last Dance,' the 10-part documentary on Michael Jordan and the Bulls.
Already well-known on social media before the pandemic, Rooks said she is witnessing more content that puts the viewer first with people staying at home.
"Everyone wants to feel connected," she said. "That's been really cool to see."
Despite these uncertain times, Rooks is eager to see up-and-coming sports journalists thrive. Her best piece of advice for those wanting to enter the business?
"Create something that is yours," Rooks said. "Own your content. Your power is in your personality, so hardness that in the work you do."
---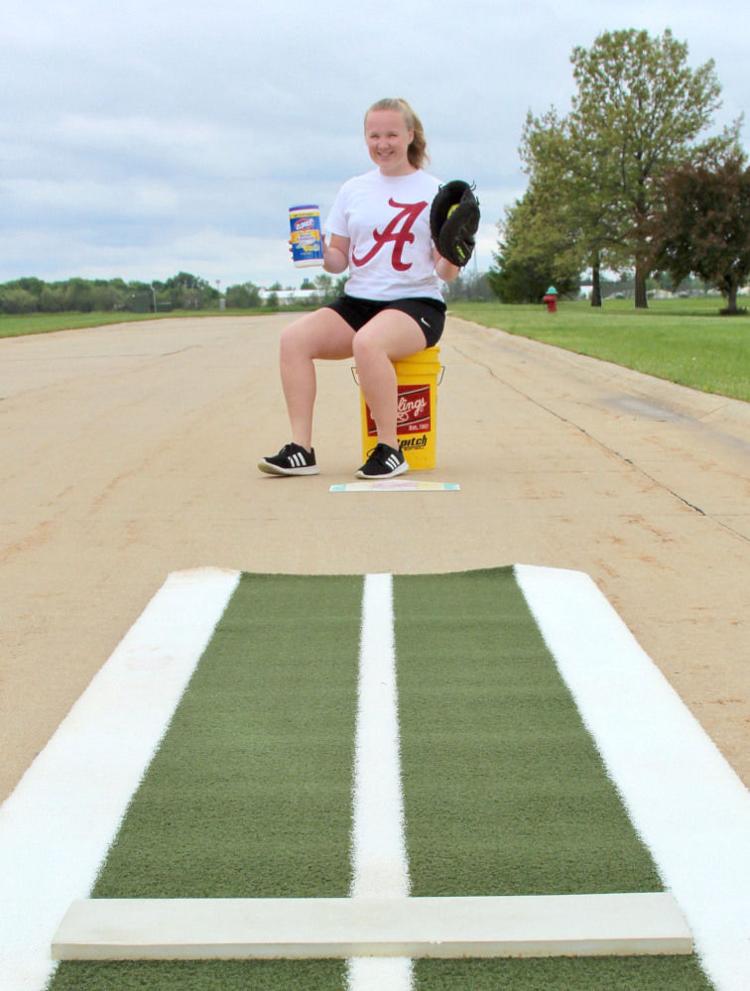 THE PANDEMIC PITCHING COACH
'I will keep my distance'
Ashton Smith is still planning on teaching young girls interested in taking softball pitching lessons from her this summer. Albeit at a distance.
The 19-year-old Tuscola native and successful former pitcher with the Warriors isn't letting the coronavirus pandemic derail her from a second straight summer of these lessons.
"My house is right next to a quiet side street and two big parking lots," said Smith, a 2019 Tuscola graduate who just wrapped up her freshman year at the University of Alabama, where she is a double major in graphic design and advertising with creative specialization. "That gives us plenty of places to roll out a pitching mat and not be bothered, so we don't have to worry about having access to a field. I plan to have the pitchers, my dad and myself wash our hands before and after each session. We have a sink outside in our garage, which will be perfect for this. I also plan on disinfecting my bucket of softballs before and after each individual session, as well as having the girls wipe down their mitts to keep them safe when they go home."
And she plans to stay at least 6 feet apart from any pitchers under her guidance.
"Throughout the lesson, I will keep my distance from the girls when they're pitching," Smith said, "as well as when I need to demonstrate skill."
The lessons will last 30 minutes, with Smith setting a cost of $20 for pitchers who bring a catcher and $25 for pitchers without a catcher. The 2018 News-Gazette All-Area first team pitcher at Tuscola started these lessons last summer.
"I'd been pitching for more than half my life, and I couldn't let that go to waste," Smith said. "I had an excellent opportunity to help younger girls achieve the same goals I had at their age, and it is so rewarding to watch them succeed."
When Smith had to return home after in-person classes at Alabama were canceled in March, she worried about whether she would still get the opportunity to have pitching lessons this summer. Talking over details of the lessons with her dad, Michael, helped alleviate those concerns.
"As the weather got nicer and people started being more careful and creative with how they spent their time, I knew there was still a way to help girls improve their games this summer," Smith said. "We all wish this summer was unfolding under normal circumstances, but that isn't the case, especially with sports."
---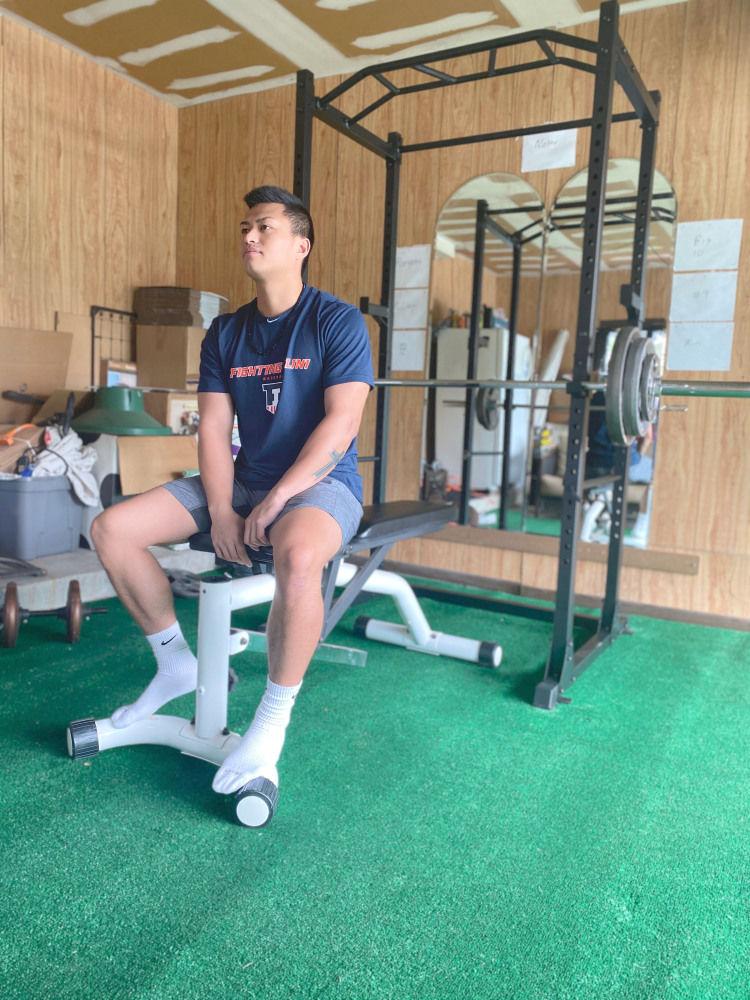 THE ILLINOIS BASEBALL PLAYER
'It wasn't a shock'
Branden Comia was going to spend his summer playing baseball in the most prestigious amateur league in the country.
The sophomore at Illinois and starting shortstop for Dan Hartleb's program signed a contract last fall with the Hyannis Harbor Hawks of the Cape Cod League.
Except Comia won't travel to Massachusetts this summer. The Cape Cod League canceled its 2020 season last month because of the coronavirus pandemic.
"When I found out I was going there last year, it was great," Comia said. "Ever since I've heard about it, I've always wanted to go there. I felt honored and excited to get out there. Once I heard it was canceled, it wasn't a shock. Now I'm just trying to find a place where I can play this summer."
Comia hit a team-best .426 with two home runs and 10 RBI in an abbreviated 2020 season for the Illini.
The Orland Park native, who has spent the last two months at his parents' house in the Chicago suburbs, played last summer with the Rockford Rivets in the Northwoods League. He is planning to play again with the Rivets, although the 22-team Northwoods League — which has teams in Illinois, Indiana, Iowa, Michigan, Minnesota, North Dakota and one in Canada — is indefinitely suspended.
"I've heard rumors of them starting again on June 15 or July 1," Comia said, "but none of them have been confirmed."
So Comia stays busy in Orland Park. His parents recently bought him some weight-lifting equipment, like a bench press and squat rack, so he can work out at home.
"I'm really fortunate with that," Comia said. "I've been using that every day."
Sometimes, Comia will go out to a local field or a batting cage and hit when he can, making sure he's practicing social distancing.
Whenever he does see live pitching again in a game, Comia knows some adjustments will need to happen.
"The first couple days, the ball might look like it's coming in at 110 mph," Comia said with a laugh. "The faster you can get used to it, the better off you are."
Until then, he's keeping busy with video games, like NBA 2K and Call of Duty.
It's not how he envisioned his spring — or summer — going at all. And Comia is more than ready to play baseball again.
"The hardest part is just trying to stay ready, " Comia said. "That's the toughest thing."
---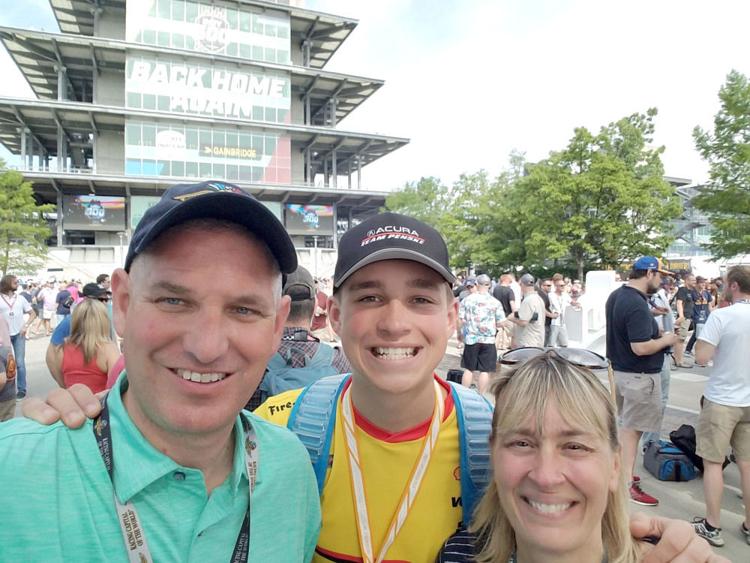 THE INDIANAPOLIS 500 FAN
'It's the greatest day of the year'
Jason Eyman has his roots in Champaign, graduating from Centennial High School and the University of Illinois.
But for the 49-year-old who works as senior vice president of lending at First Federal Savings Bank of Champaign-Urbana, Indianapolis has a special spot in his heart, too.
Namely the Indianapolis 500.
The Greatest Spectacle in Racing won't get a chance to take place before hundreds of thousands of fans on Sunday, like originally scheduled. The coronavirus pandemic has caused race organizers to push the date of the 2020 event to Aug. 23.
But Eyman is planning on attending the race three months from now. Just like he has every Indianapolis 500 since 1982.
"My first memories from actually attending the race in 1982 was the huge size of the Speedway, the massive crowd of 300,000 people and the sounds and speeds of the cars," Eyman said. "As an 11-year-old kid, it was unlike anything I had ever experienced."He and his wife, Jenny, have passed on the family tradition to their son, Noah. Now a 17-year-old senior-to-be at St. Thomas More, Noah attended his first Indianapolis 500 in 2009.
The elder Eyman's first Indianapolis 500 came sitting next to his dad, Chuck, after a family friend, Charlie Nogle, invited them to the race. So Eyman understands the significance of the weekend from a family perspective.
""As a father and son, it's one of those events I always know we'll do together as life moves forward," Jason said. "Noah's passion for racing, and the Speedway, is special. We know that no matter where life takes everyone, like generations before us, we'll always be able to come together at the Indy 500 each year. That's special."
It's not just the racing that brings the Eymans back every year.
It's the moment of silence before the race and the playing of 'Taps' to honor the military.
It's the singing of 'Back Home Again in Indiana.' And it's the sound of engines revving, with the drivers getting ready to race.
For Eyman and his family, nothing compares.
"It's the greatest day of the year," he said.
A day that won't happen on schedule this year. But Eyman is eager to experience the sights and sounds of the race three months from now.
"I can't wait to go to the Indy 500 in August," he said. "While the race not being held on Memorial Day weekend will be different, any time you get to watch IndyCars race at the Speedway is a good day. I believe it will be a great opportunity to once again gather as fans, to show the world that America is resilient, and we won't be deterred. As a society, I think sports matter and help to unite and strengthen communities in times of struggle. More than ever, we need sports."
---
THE HIGH SCHOOL TEAM
'I tried to convey to them how proud I was of them'
Mahomet-Seymour has never had a boys' track and field team win a state championship.
The Bulldogs came close, though, in 1987 and 2018, finishing runner-up in both those years. And they placed third in 2019.
Would they have finally broken through in 2020 with an accomplished and dedicated group of successful athletes, led by Hunter Hendershot, an Illinois signee and defending Class 2A state champion in the shot put and discus?
"We would have certainly been in the mix for the third year in a row," M-S coach Todd Lafond said.
The coronavirus pandemic canceled the Bulldogs' highly-anticipated season before an outdoor meet could take place and before the state meet — initially scheduled to begin this upcoming Thursday through Saturday at O'Brien Stadium on the campus of Eastern Illinois University in Charleston — could commence.
"Everything about this season has been frustrating," said Lafond, the Bulldogs' seventh-year coach who won't get a chance to retire by coaching M-S in an outdoor meet this spring since he decided before the pandemic that 2020 would be his last season coaching. "We missed some great indoor meets, as well as outdoor meets that would have provided our guys opportunities to compete and establish ourselves as the team to beat in our sectional for the fourth year in a row."
Along with Hendershot missing out on his final prep campaign with the Bulldogs, M-S boasted another possible state champion in CJ Shoaf. Shoaf placed sixth in high jump in 2019 during his sophomore season and was poised for even greater heights this spring.
Lafond said he was in constant communication with his team during the early stages of the pandemic that forced the season to be postponed before the IHSA canceled all state series events last month.
"As it became clearer that we would probably lose our season, those messages became more fatherly as I tried to convey to them how proud I was of them as young men," Lafond said, "and what a privilege it was for me to be their coach."
Last weekend provided a bit of encouragement for Lafond and his team. The Bulldogs recognized their seniors during a socially distanced event at the high school.
The athletes came with their parents, drove to the track surrounding Frank Dutton Field, got out and individually picked up their awards while Lafond read their accomplishments and future plans from the press box.
It wasn't a moment Lafond envisioned before the season started. But it's one that will stay with him for some time.
"I can honestly say that I loved coaching throughout the years, but this group of young men especially because their worlds were turned upside down," Lafond said. "I felt an obligation to try and be a source of encouragement and hope for them during these unsettling days."
---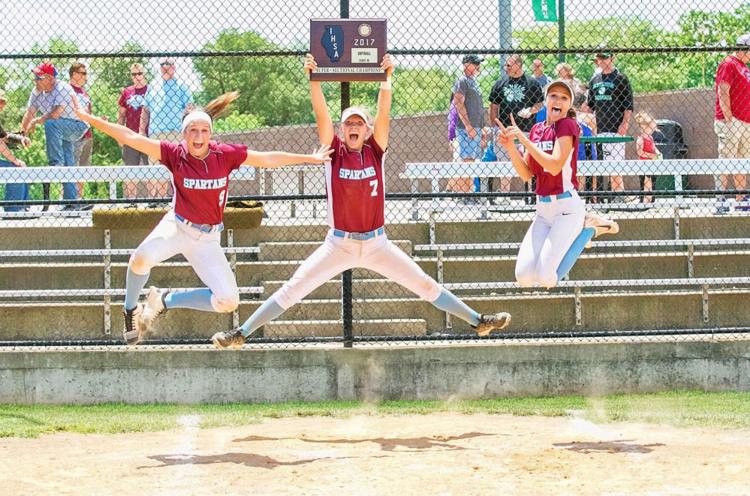 THE POSTSEASON PLAQUE
'After receiving the plaque, there are many feelings of the excitement'
Kenzie Pence became well-acquainted with the scene.
Win an important softball game. Have her teammates grab a piece of an IHSA plaque. Pose for photos with said plaque. Repeat.
The process played out 10 times for Pence during her four-year high school softball career at St. Joseph-Ogden from 2015-18, where Pence helped the Spartans win two Class 2A super-sectional titles, four sectional titles and four regional titles.
"I wouldn't say there was a true system or order of taking pictures, but we were definitely a very superstitious team and program," said Pence, now a 20-year-old outfielder on the Illinois State softball team who is majoring in general finance and financial accounting. "If you decided to take a picture with certain people, that picture would definitely be recreated with the next plaque. I remember taking a jumping photo with Emmy Graver and Bailey Dowling after every postseason win that we had, but there was definitely no picture we loved more than a big group photo with our team and coaches immediately after receiving the plaque."
High school athletes in spring sports across Illinois won't get to capture that photo in 2020. The coronavirus pandemic caused the IHSA to cancel its state series events in April.
Not that plans weren't already in the works for the batch of postseason plaques to arrive this spring before the seasons came to a halt. IHSA spokesman Matt Troha said the organization has used A & M Products out of Princeton in northern Illinois to produce the postseason hardware every year since 1986.
"Each sport can vary a bit based upon the work flow, but they generally arrive at the host venue at least two weeks before the event," Troha said. "For the state finals, most go directly to the state final site, but some go to our office in Bloomington as well."
Two IHSA administrators, Kraig Garber and Cheryl Lowery, coordinate the delivery of the plaques to each site. Then, the sport administrator for each sport makes sure the host managers for each postseason tournament have all the information they need and verify that the plaques have arrived at their intended destination.
"There is a good process of cross-checking to make sure the awards have arrived," Troha said. "From there, it is up to the host manager, generally the athletic director, to keep tabs on it."
For the limited number of plaques and trophies that were made for spring sports in 2020, Troha said modifications can be made to reuse some of them in 2021.
"Many of the plaques can be refitted with new plates that have the updated years," Troha said, "so most of it will be able to be recycled."
Troha has worked with the IHSA for 13 years and said any reported incidents involving misplaced plaques, damaged plaques or plaques that haven't shown up are few and far between.
"There have been some of the things that you'd expect, where on rare occasion, a trophy has some slight damage to it on arrival or a letter falls off the trophy," Troha said. "For situations like that, we usually just get creative with the super glue, make it through the event and then replace it for the school afterward."
Pence and her SJ-O softball teammates never had a moment like that during any of their postseason celebration scenes. Scenes that didn't play out this weekend for a variety of spring sports teams.
But for Pence and other fellow athletes who experienced those moments, they won't soon go away, especially given what's going on in the world today."After receiving the plaque, there are many feelings of excitement," Pence said. "I am especially grateful that I got to experience some great postseason wins with some of my old teammates that are still in high school. It definitely makes those wins seem a little sweeter knowing they were able to experience and cherish the moments that weren't possible for them this season."