We asked 10 folks who didn't play for Lou Henson what memories came to mind when they learned of the beloved coach's passing.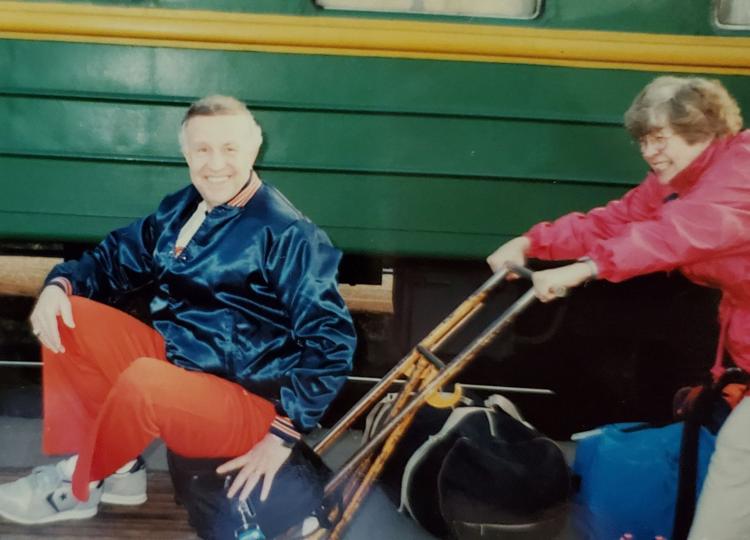 LYNN CHANEY
Academic counselor for UI basketball during the Lou Henson era
"Fighting Illini basketball played a goodwill tour back in the early '90s, not long after the Berlin Wall came down. Lou and Mary were consummate global ambassadors for the Illinois sports program and the university but also our country.
"The trip's itinerary was hectic with less-than-any-star accommodations and aging sports facilities.
"Games were mostly played in high school gyms against national teams. Water was scare. Food was interesting, to say the least.
"None of this fazed Coach. He attended countless state dinners and celebrations, always with grace and a smile. He made sure the players had an exceptional basketball and educational experience. Whenever we encountered an Illini throughout the trip, he had an 'I-N-I' to share.
"The trip was the experience of a lifetime for both players and staff. I will be forever grateful to Coach for so many amazing Illini opportunities."
---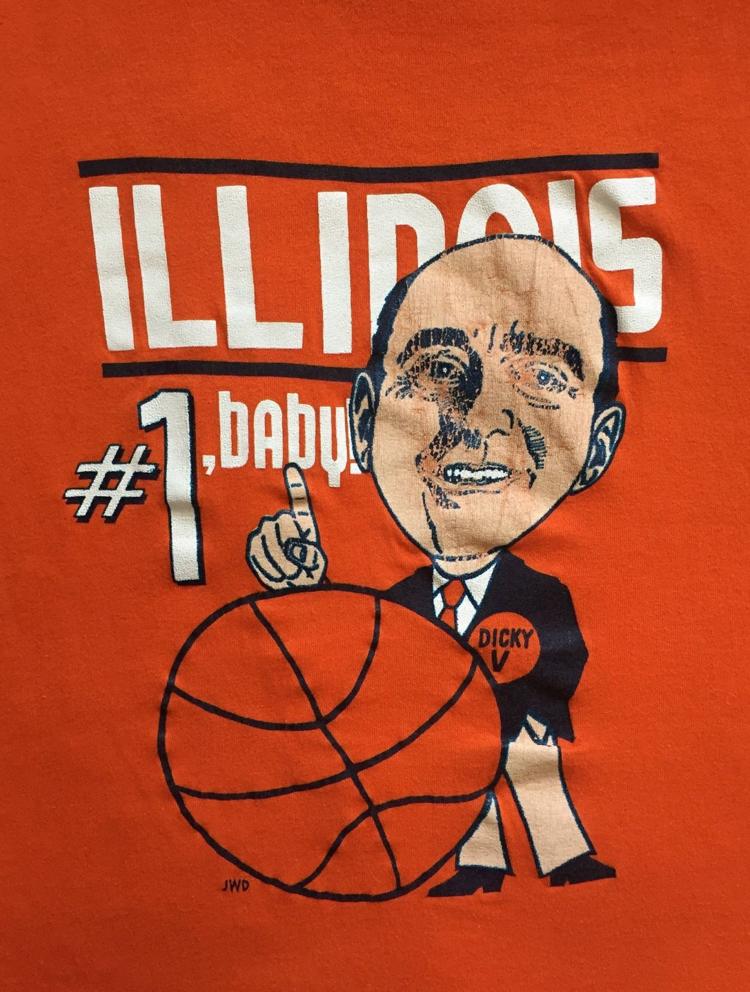 DICK VITALE
The face of ESPN college basketball
"How many coaches hold records as the winningest coach at two schools or took two schools to a Final Four? There aren't many but Henson is one.
"I coined the phrase 'Lou Do and the Flyin' Illini,' and remember a T-shirt coming out with my picture that year.
"The '89 Flyin' Illini were the best team in my 40-plus years at ESPN that did not win an NCAA title. I think about the dunking ability of Kenny Battle, the all-around play of Nick Anderson and Kendall Gill. Steve Bardo has gone on to be an outstanding broadcaster. I see Marcus Liberty here in Florida all the time and we've talked about how special that team was."
---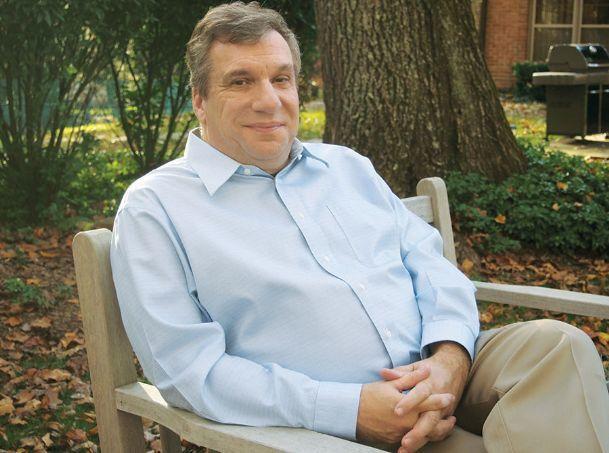 JOHN FEINSTEIN
Author of 1986 best-seller 'A Season On The Brink,' an all-access look at Indiana basketball under Bob Knight
"Knight was convinced the only way Lou could beat him was by cheating and I got a lot of not-nice quotes from him in 'Season On The Brink.' The worst one was this: 'Lou Henson couldn't lead lions to eat raw meat.'
"After the book came out, I got a call from Lou — I think he'd heard me on with Loren Tate — and my first thought was 'uh-oh.'
"Wrong.
"He said, approximately: 'I want you to know I read the book and enjoyed most of it. It gave me a lot of insight into Knight.'
"I apologized for some of the mean quotes. He laughed and said, 'First of all, I have no doubt Knight said those things. Second, you were just doing your job — and you did it well.'
"I was always grateful for his grace. Irony, of course, is the subject of the book wasn't nearly as gracious."
---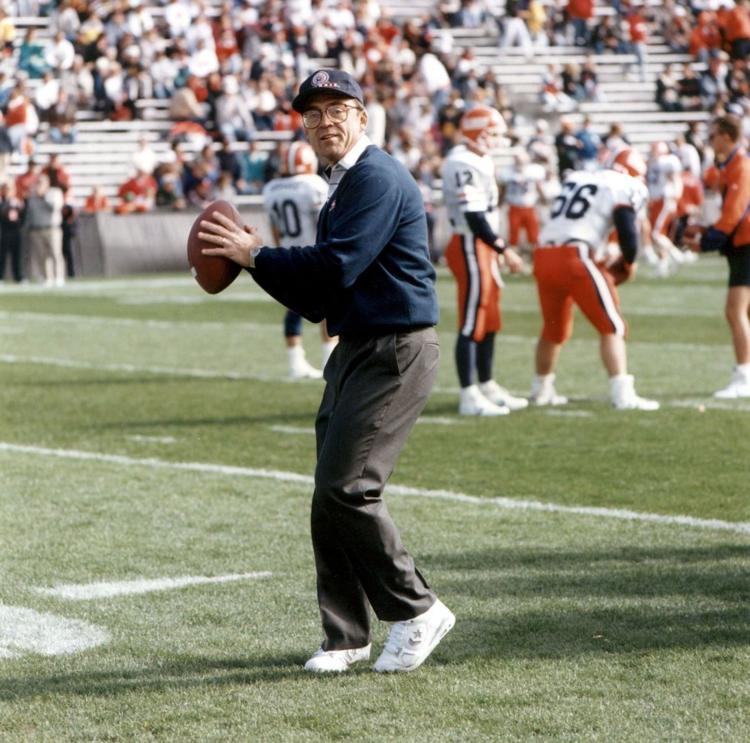 LOU TEPPER
Illini football coach, 1991-96
"No one welcomed the Tepper family more warmly than the Hensons, who lived near us. I was immediately impressed with Lou's humility and character.
"He rarely gave me his opinion on the athletic department issues unless I asked for it. One exception occurred after my first spring practice as a head coach.
"Lou explained to me that there were nearly 30 UI golf outings and he was requesting that we split up and each attend half of them rather than most of them. Then he said, 'Lou, if you say you golf, you could lose 15 complete days of work with your staff. If you say you don't golf, you will drive or fly in for the post-golf dinner only.'
"Needless to say, it was great advice and my golf game became limited to nine holes with my son at the Orange and Blue Course or at the Urbana course with Gene Bundy.
"Lou and I flew to Chicago several times on the small, single-engine university planes. Coming back one day, the wind was really strong. My hair is fine in texture and hairspray never worked in the Illini winds, so I wore a hat.
"I was excited to see how the 'Lou Do' would respond when we got on the ground. Not a hair moved. I thought to myself, 'He must use shellac.'"
---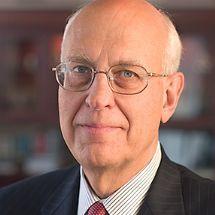 JAMES STUKEL
UI president, 1995-2005
"Everyone knew Lou Henson was a great basketball coach. I knew him as a wonderful neighbor and a good bridge player.
"We first became acquainted when he was named head coach for the Illini. He lived just down the street from me.
"One example of him being a good neighbor was when our daughter was asked to find a speaker for her high school sports banquet. With great apprehension, she approached the new basketball coach and asked him to be the featured speaker. He set her at ease immediately and agreed to her request.
"Lou liked to play cards. He hosted frequent card games at his house. Occasionally, he would invite me to play bridge. I learned very quickly that he had a complete understanding of the game. I know this because he was always on the winning team.
"Lou was a winner in everything he tried. He was a decent and honorable man."
---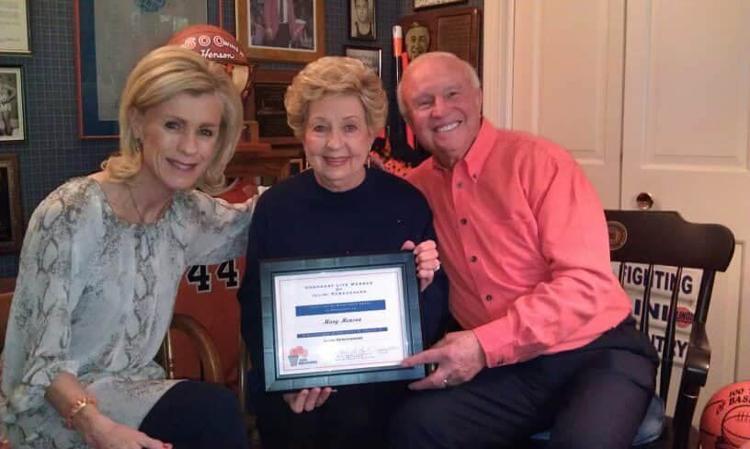 SARA SEED
Past president, Illini Rebounders Club
"I was fortunate to have been the Illini Rebounders president, started by Coach and Mary. I was invited to their home because we were giving Mary an award and I was going to interview them since they couldn't accept it in person.
"We were just about to start filming and Mary says, 'Hold on. Lou, your hair needs to be combed again and you need a breath mint.' Coach looks at me, smiles and replies, 'Oh, Mary. I'm fine. It's not like I'm going to kiss anyone.'
"Before we knew it, she had found a brush to take care of his hair, as well as a breath mint. She then said, 'OK, Oprah. Do your thing.' I just cracked up and away we went.
"The 1989 Sweet Sixteen was held in Minneapolis and my mom and I were at the Mayo Clinic in Rochester, where I was undergoing testing prior to yet another back surgery. It was fun to cheer the Illini on that weekend and we wore our orange proudly.
"We flew home on Monday of the week of the Final Four. On Tuesday, I received a flower delivery. Who was it from? Coach and Mary. She had a million things to do before they left for Seattle, yet she took the time to send me flowers. I still have the card because it meant, and will always mean, the world to me.
"They were the ultimate dynamic duo and remained a team until the end."
---
RYAN BAKER
Flyin' Illini manager turned Chicago TV anchor
"Coach's character, class and consistency stand out above all.
"One of Coach's favorite sayings was, 'We are creatures of habit.' So true. His habits for success were tremendous. I can still hear his screeching 'Heeeeeeeyyy, you gotta be tough.' Boy was he.
"I never played for Coach Henson, but even as a student manager he always made me feel like I was part of the team.
"Lou Henson changed my life. I wouldn't be where I am today without him."
---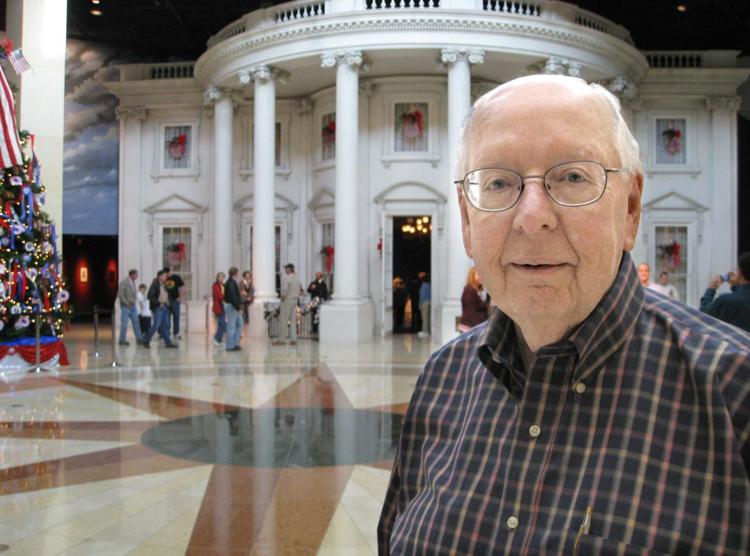 MORT WEIR
UI chancellor, 1987-93
"Ceil and I had many good times with Lou and Mary, both in C-U and Las Cruces, and many good memories. One whole wall of his Las Cruces home was a television screen on which we never saw anything but basketball.
"We joined them at a New Mexico State basketball game and you would have thought that a deity entered the place. He and Mary are as loved there as in Illinois.
"And, of course, many games of bridge in which multiple decks were pre-shuffled to make sure no time was lost. He once told me that he had a lot of trouble getting technical fouls called on him because he didn't swear. Not many like that today or ever.
"We knew his health was failing but this is still a shock. You just don't expect the giants to pass."
---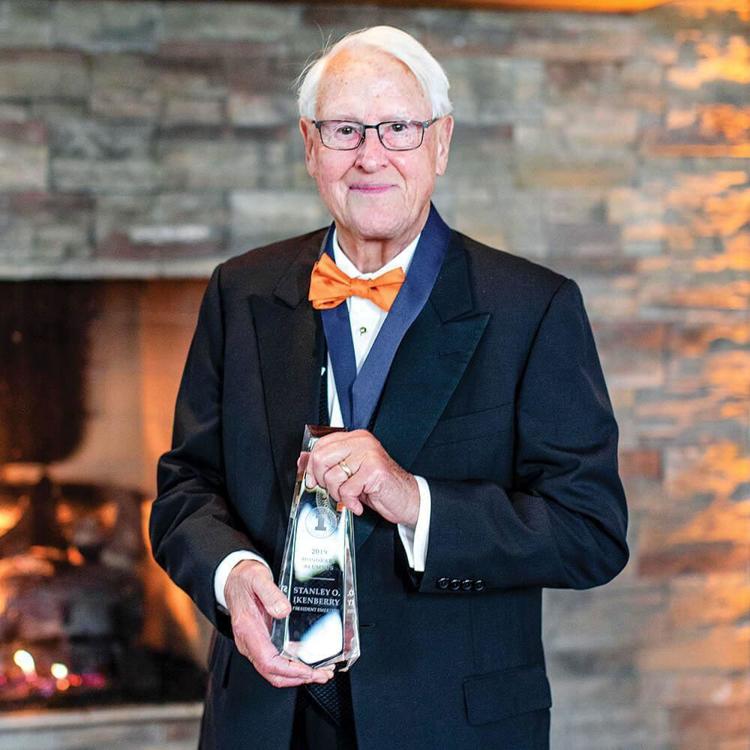 STAN IKENBERRY
UI president, 1979-95
"Lou Henson memories roll in: his great personal strength and integrity, especially in the times of stress; Lou's love of people, his players and the University of Illinois; the warmth he carried with him as a human being; and his longstanding and consistent record of excellence, the pride and joy of Illinois fans.
"Lou Henson was authentic and a great and wonderful friend. Even now, I miss him greatly."
---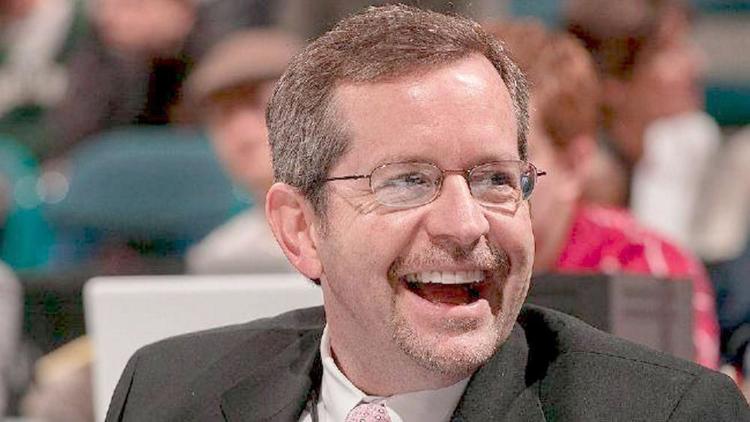 MIKE DeCOURCY
Sporting News, BTN insider
"Lou Henson was one of those coaches who kept winning all the time and still would elicit snickers from others, people suggesting he wasn't much of a coach. Anyone who watched that 1989 Illini team recognized how preposterous this was.
"The Flyin' Illini were decades ahead of their time. Lou understood his five best players were all between 6-4 and 6-7 and didn't try to force a less qualified 'true center' onto the floor. He played his best guys and built a system that worked for them.
"What a beautiful machine they were to watch. I was covering Duquesne basketball then for The Pittsburgh Press. The Dukes were invited to play in the Illini's two-night tournament, and they were the designated victim in the first game. It was mesmerizing to watch Bardo, Anderson, Battle, Gill and Hamilton dismantle the Dukes. By the end of the game, I knew I'd seen the best team in the country. And I knew I'd seen something extraordinary, a team unlike any other.
"I've had conversations with Steve (Bardo), my partner on Big Ten Basketball & Beyond, about how he was coached by Lou during those seasons. They are Steve's stories to tell, but they put to rest any notion that Lou Henson simply was someone who rolled out the balls. He was an all-time great coach.
"You see that in 779 wins and multiple trips to the Final Four. You saw it best, though, in the Flyin' Illini."