Welcome to "Good Morning, Illini Nation," your daily dose of college basketball news from Illini beat writer and AP Top 25 voter Scott Richey. He'll offer up insights every morning on Brad Underwood's team.
On Sundays, we'll dip into our vast News-Gazette archives and stroll Memory Lane. Today: With the 2019-20 NBA season set to tip on Tuesday, a look at some of the many former Illini to suit up for a living.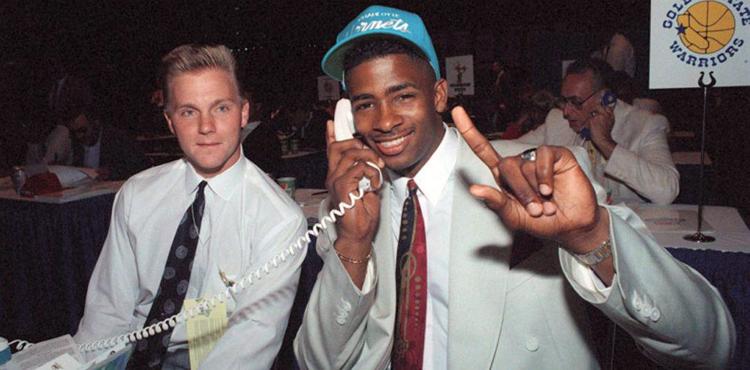 Kendall Gill gives the No. 1 sign to photographers after being chosen by the Charlotte Hornets in the fifth round of the 1990 NBA draft. Gill, an All-Rookie Team pick in 1991, scored 12,914 points in 15 seasons.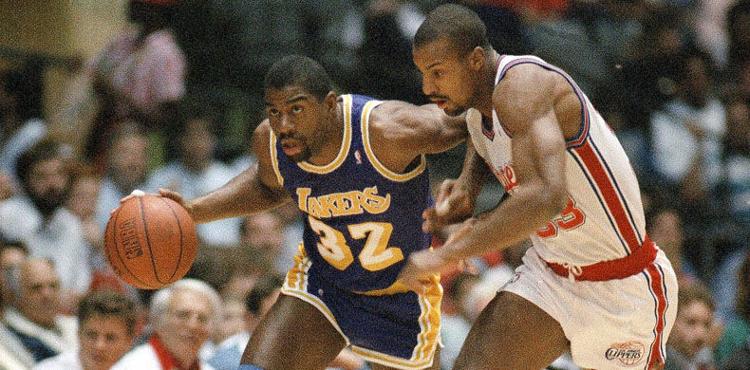 Former Illini Ken Norman defends Magic Johnson on the Lakers during a 1990 game. The Snake averaged 13.5 points in 10 NBA seasons.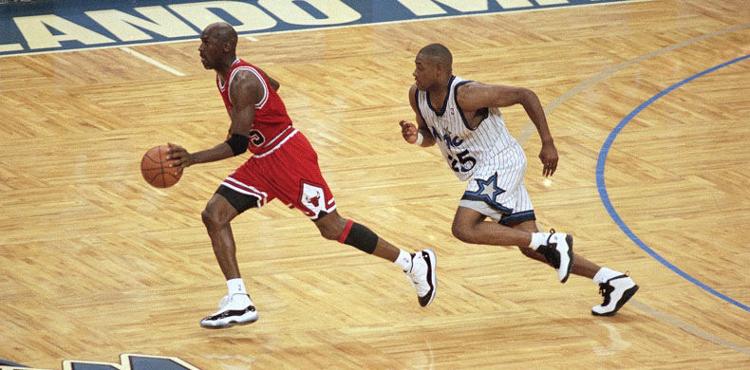 Nick Anderson, the first pick in Orlando Magic history, gives chase to Michael Jordan. Anderson averaged 14.4 points in 800 regular season games.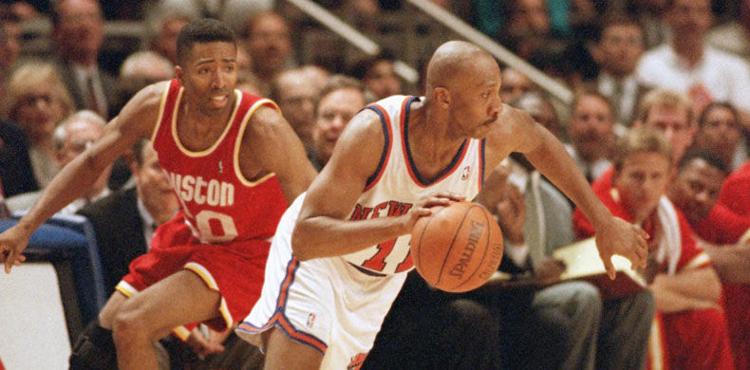 Derek Harper puts a move on Kenny Smith during the 1994 NBA Finals. The point guard played 16 seasons, averaging 13.3 points and 5.5 assists.
Three teammates who led the Illini to glory - Dee Brown, Roger Powell Jr. and Deron Williams - made time for N-G photo editor John Dixon before Utah's preseason game against the Pacers in Indianapolis on Oct. 14, 2006. Only Williams established himself in the NBA.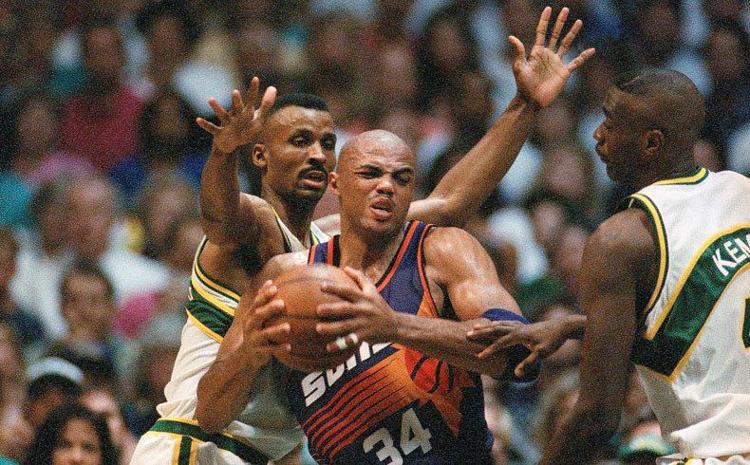 Known for his offense, Eddie Johnson applied defensive clamps on Charles Barkley during a 1993 playoff game between the Sonics and Suns. In 17 NBA seasons, he scored a whopping 19,202 points.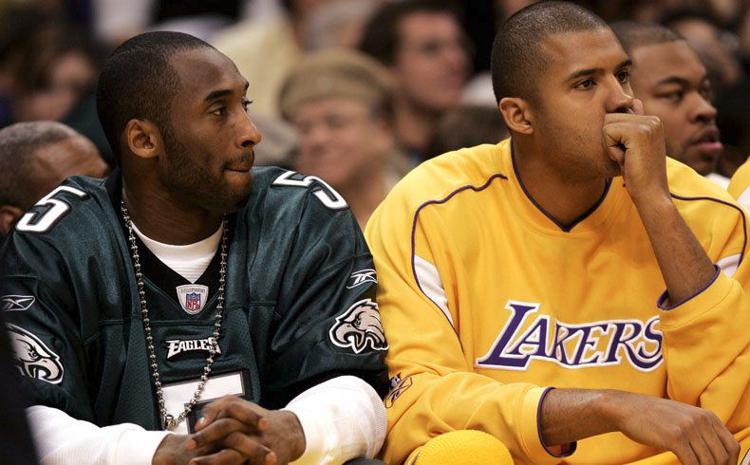 With the Lakers, Brian Cook was in the company of celebrities - on and off the court - like Kobe Bryant. The sharpshooter from Lincoln, a first-round pick of the Lakers in 2003, averaged 5.5 points  in 421 games.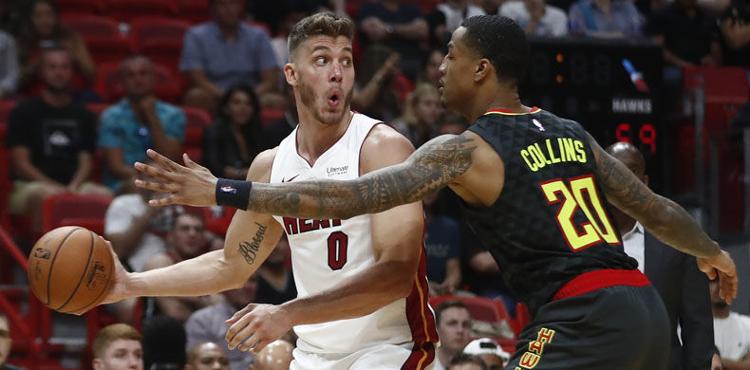 Meyers Leonard is with his second NBA team, the Miami Heat, which acquired the center after his strong postseason with the Blazers.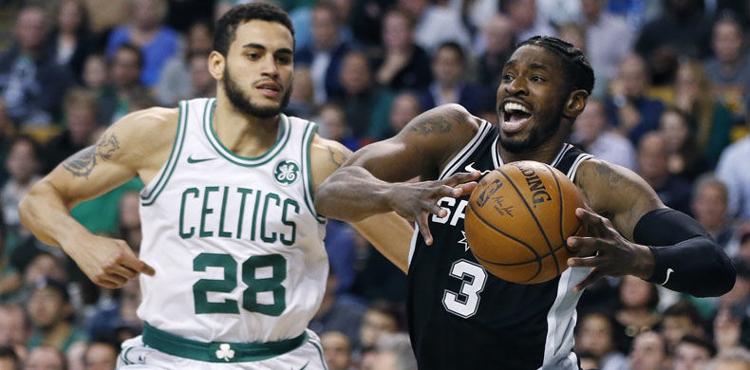 Brandon Paul spent the 2017-18 season with the Spurs, enjoying one of his best games (18 points) against the Celtics.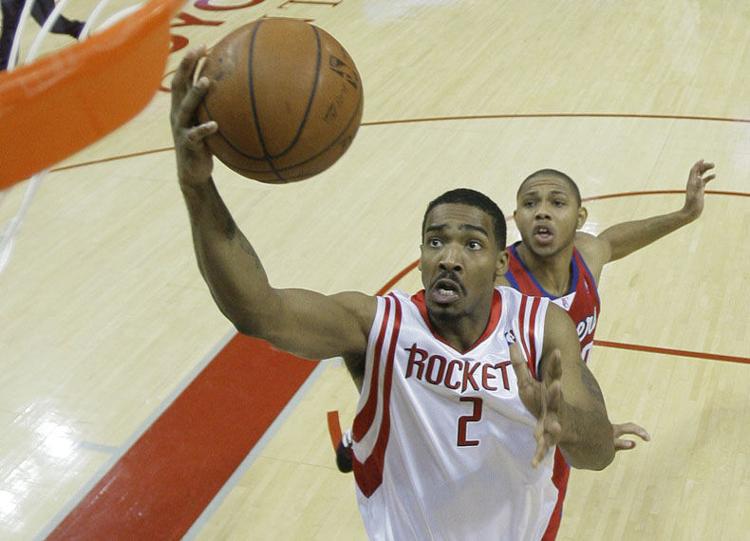 Luther Head averaged 10.9 points in his second season in the NBA - with the Rockets - a year after making the NBA All-Rookie second team.