Illinois men's basketball
Good Morning, Illini Nation: My AP preseason All-American ballot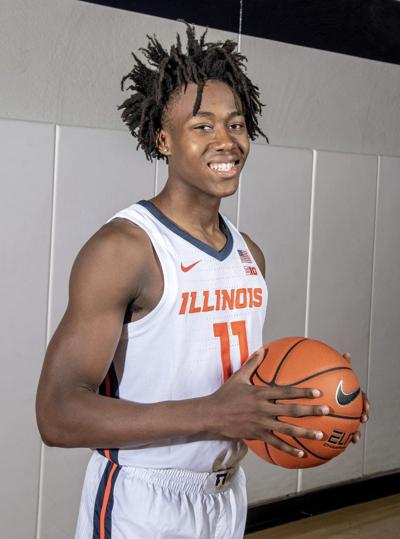 Welcome to "Good Morning, Illini Nation," your daily dose of college basketball news from Illini beat writer and AP Top 25 voter Scott Richey. He'll offer up insights every morning on Brad Underwood's team.
Wednesday morning you found out which teams made my preseason top 25 and why Illinois didn't make the cut. Part two of every Associated Press Top 25 voter's preseason work is submitting a ballot for preseason All-Americans. And just one team of five. Had preseason voting been like postseason where three teams are selected, I would have been inclined to work in Illinois sophomore guard Ayo Dosunmu.
The group at CBS Sports had no such limitations and did just that. Dosunmu made their third team.
"It would have been reasonable for Ayo Dosunmu to enter the 2019 NBA Draft, and, if he'd done so, he would likely be on an NBA roster right now," the CBS Sports blurb read about the Chicago native. "But the (6-foot-5) guard instead decided to spend another year at Illinois, where he should help Brad Underwood take the Illini to the NCAA Tournament for the first time since 2013."
Now, back to my ballot. Putting this year's preseason collection of the top players in the country was trickier. There's no Zion Williamson in the college basketball world for the 2019-20 season. Not even an RJ Barrett. Instead, there's just a bunch of really good — but few transcendental — players. I'm curious to see how many different players got votes because it should be a wide open race.
The only guideline we voters are given is to put together a list of five players that could actually be on the court together. The old school two guards, two forwards and a center method doesn't have to be followed, which is fine because basketball doesn't actually look like that anymore.
With no clear cut big men choices — I could have gone Kansas' Udoka Azubuike or Memphis freshman James Wiseman if I really wanted — I chose instead to put together a small ball lineup. The first three guards were, in my opinion, no brainers in Michigan State's Cassius Winston, Marquette's Markus Howard and Seton Hall's Myles Powell.
Louisville forward Jordan Nwora, who's sure to wind up on more than a few ballots, gets to be my small ball 5. My last pick was maybe a stretch, but even with a new coach at Cincinnati I can easily envision senior guard Jarron Cumberland (18.8 points, 4.4 rebounds and 3.6 assists per game last year) going off for the Bearcats.