Welcome to "Good Morning, Illini Nation," your daily dose of college basketball news from Illini beat writer and AP Top 25 voter Scott Richey. He'll offer up insights every morning on Brad Underwood's team.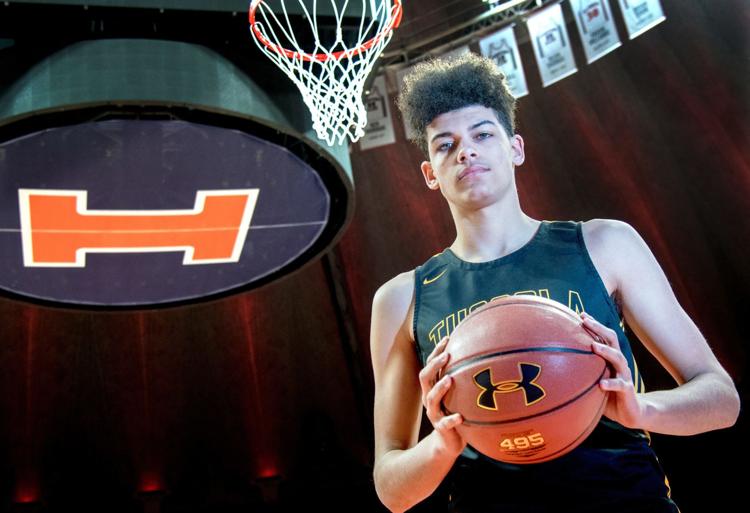 The official start of the college basketball season hit the two-weeks-and-counting mark Tuesday. Illinois opens at home against Nicholls State on Nov. 5 before heading west to face Grand Canyon (Nov. 8) and No. 21 Arizona (Nov. 10).
Tuesday also marked the return to the court for Benjamin Bosmans-Verdonk, according to Illinois coach Brad Underwood during his appearance on Monday Night SportsTalk. The Illini freshman forward had been sidelined since this summer after he suffered a leg injury not long after arriving on campus. He was cleared earlier this month, but Underwood took a cautious approach to getting the Lommel, Belgium, native back on the court.
That continued Tuesday. The plan for Bosmans-Verdonk's return to the court for practice was in a limited capacity with just 30 minutes of live activity on the court.
"It's been a very casual progression to get him back into shape — to make sure he doesn't re-aggravate anything or re-hurt anything," Underwood said. "He's 100 percent. He told me over the weekend, he said, 'In the last three years, my body has never felt better than it does now. That's a tribute to (strength and conditioning coach Adam Fletcher) and (athletic trainer Paul Schmidt) and the job they've done in monitoring his progression."
The idea of the limited live action — at least at the beginning — for the 6-foot-8, 235-pound Bosmans-Verdonk is more than just easing him back from injury. It's also easing a freshman into the speed and physicality of practice where he's got to put what he's mostly only watched into action in Underwood's system.
"He's watched a ton of film," Underwood said. "He's done a lot of individual work knowing what we do. Now you put four other guys around him. ... We're going to really temper our expectations with Benjamin."