Welcome to "Good Morning, Illini Nation," your daily dose of college basketball news from Illini beat writer and AP Top 25 voter Scott Richey. He'll offer up insights every morning on Brad Underwood's team.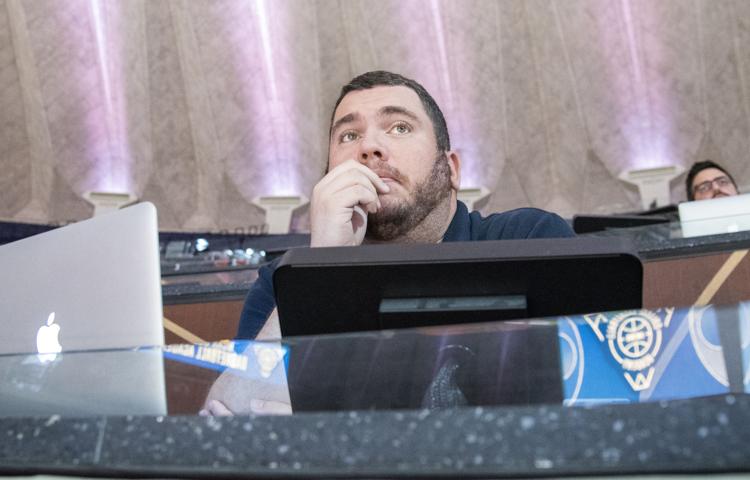 Illinois' season opener against Nicholls State is one of 88 games between Division I teams on the first night of the 2019-20 season. Sixty more teams are scheduled to face non-Division I opponents. So that means 236 of the 353 Division I teams (67 percent) are active. Fun fact, too. The Nicholls State game is the earliest start — ever — for an Illinois basketball season where it falls on the calendar.
The opening night slate is pretty good. If you can't make it to State Farm Center, here are some games to check out before the Illinois-Nicholls State game starts, as you flip around during timeouts or that you can turn to once the Illini and Colonels finish up:
No. 5 Louisville at Miami, 5:30 p.m. (ACCN)
While the Big Ten has added early December conference games, the ACC is doubling down by offering a conference matchup on the first day of the season. The matchup to watch is to see if the Hurricanes have anybody that can match up with Louisville preseason All-American forward Jordan Nwora.
No. 3 Kansas vs. No. 4 Duke, 6 p.m. (ESPN)
The best basketball on opening night is in New York City with the Champions Classic doubleheader. Kansas might not have won the Big 12 last year, but expectations haven't changed for the Jayhawks with the return of Devon Dotson and Udoka Azubuike. Duke, meanwhile, has to replace three lottery picks. Pretty standard these days.
No. 1 Michigan State vs. No. 2 Kentucky, 8:30 p.m. (ESPN)
This will be the seventh matchup between the Nos. 1 and 2 teams since 2000, including Illinois-North Carolina in the 2005 NCAA championship game. The Spartans already lost Joshua Langford. The fact Kentucky has its typical stable of hyper athletic guards/wings makes it a little trickier for Tom Izzo's crew.
No. 20 Saint Mary's vs. Wisconsin, 8 p.m. (ESPNU)
Sioux Falls, S.D., is not the midway point between Moraga, Calif., and Madison, Wis., but that's where the Gaels and Badgers will start the season. Wisconsin has plenty of question marks in its first post-Ethan Happ season. Saint Mary's? The Gaels are in better shape with the return of Jordan Ford to run their offense along with most of the rest of their roster.
Utah at Nevada, 9:30 p.m. (CBSSN)
Can't say this game has a lot of mass appeal, but it's the best of the bunch for some "Pac-12 After Dark" action. Nevada is an entirely different team this year. No Jordan Caroline, Martin twins or Eric Musselman. Steve Alford's coaching the new-look (and less talented) Wolf Pack, while Utah has talent but it's all young and unproven.