Good Morning, Illini Nation: Kofi and his adjustment to college

College/Prep Sports Reporter
Scott Richey is a reporter covering college basketball at The News-Gazette. His email is srichey@news-gazette.com, and you can follow him on Twitter (@srrichey).
Listen to this article
Welcome to "Good Morning, Illini Nation," your daily dose of college basketball news from Illini beat writer and AP Top 25 voter Scott Richey. He'll offer up insights every morning on Brad Underwood's team.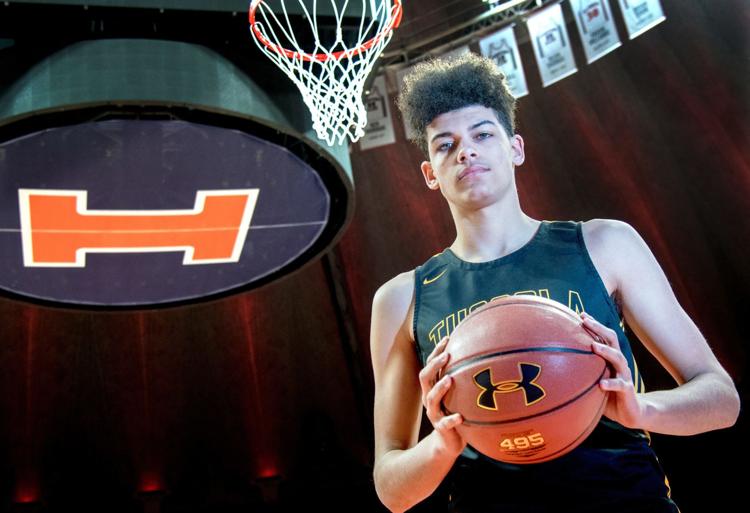 The buzz surrounding Illinois freshman center Kofi Cockburn was high when he committed this spring. It's only grown as the Kingston, Jamaica, native got on campus. That the 7-footer broke a nearly brand new rim (it was just three weeks old, according to Illini coach Brad Underwood) last Friday didn't temper that buzz.
Illinois fans are — probably right so — excited about what Cockburn could bring to the Illini this season. He's a different type of player than the program has ever had.
He's an efficient scorer, shooting 62 percent last season at Oak Hill Academy (Va.) while averaging 14.8 points and 10.1 rebounds. And Cockburn has now almost literally shown he can tear the rim off with his physical offensive style.
Cockburn's focus since he arrived at Illinois, though? How he can improve defensively.
"It's really hard," he said. "I don't want to give too much credit to myself. I have a great staff around me. They bring me in and show me film. They're on me about it. They make sure they hold me accountable. I'm a quick learner. I listen and look and try to do my best at all times.
"Offense is offense. You're going to do good on offense. You're going to do bad on offense. It's what you do on defense that really matters. That's what I've really focused on. I knew I could score the basketball, so I just want to work on becoming the best speaker — best communicator — to my teammates to help us get the ball back on defense."