Top of the Morning, March 13, 2020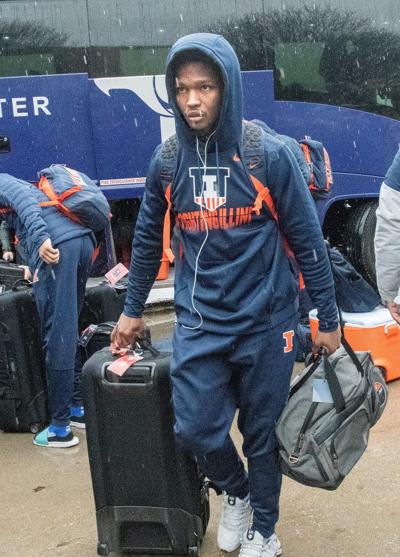 Newsroom updates:
— The Illini won't get a chance to play in the NCAA men's basketball tournament.
But we're not going to let their many head-turning accomplishments go without a celebration.
To commemorate a turnaround season — and in a way, provide a sense of closure — we'll publish a "Thanks For the Memories" keepsake in Wednesday's News-Gazette. In it, we'll tip our hat to the players and coaches who made basketball fun again. And, since the NCAA selection committee has the weekend off, we'll unveil our own 68-team bracket and give our experts — and you, too — a chance to fill it out.
— We've decided to postpone both our Seventy Over 70 celebration and Farm Leader banquet until it's safe for crowds to gather again.
The second Seventy Over 70 class was to be honored April 2 in Champaign. We will still pay tribute to the super seniors in a special section that is scheduled to publish that day in The News-Gazette.Our Farm Leader of Year magazine, including a long visit with this year's honoree, Laverl Byers, will be included in next Sunday's News-Gazette.
— Finally, Sunday's Faces of the Spring photo shoot at our offices in downtown has been canceled. Preps coordinator Colin Likas has more in Sports. One of our favorite events, it's held three times every school year, each time drawing close to 300 student-athletes for photos that we run in each day's News-Gazette. We'll do our best to continue that tradition once prep sports resume in April.