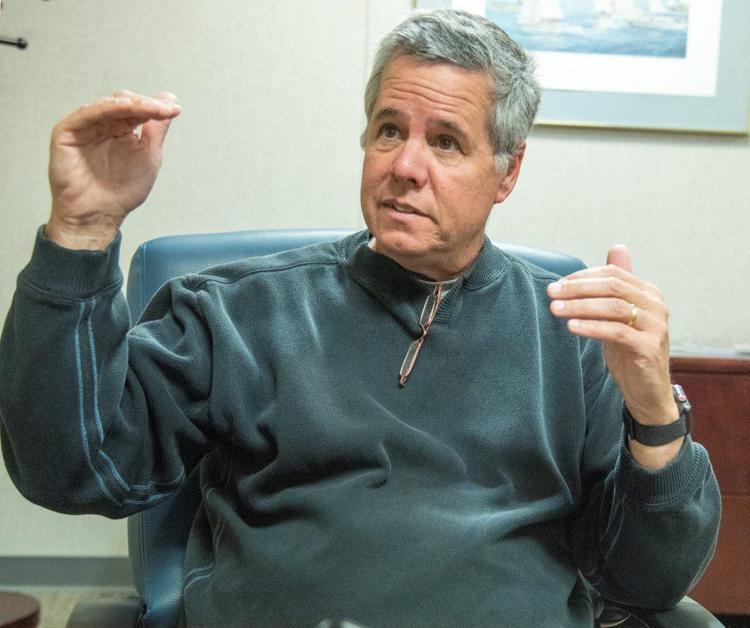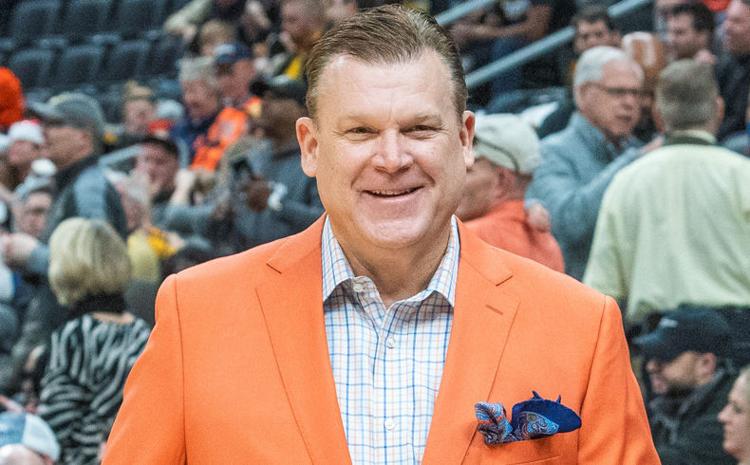 It turns out the man behind our milestone college basketball podcast can't shoot a lick.
"I couldn't have been worse if I tried,"  Paul Ruedi admits. "Ask any of my (four) brothers. When I'd shoot, they'd ask me 'You do see the basket, don't you?'"
The sport, however, has always kept Ruedi's interest.
As an elementary school student at Yankee Ridge, he helped then News-Gazette circulation manager Clint Atkins hawk newspapers outside the Assembly Hall when the IHSA state finals played there.
Today, he's a believer in Brad Underwood's program, becoming convinced the first time he heard the coach speak.
"I'm in the people business, 36 years of reading people," said Ruedi, CEO of Ruedi Wealth Management. "When I heard (Underwood), I said 'That guy is for real, he's going to make it happen. We've got the right guy.'"
Ruedi is sponsoring — and Underwood is appearing on — the 100th "Inside Illini Basketball" podcast hosted by News-Gazette college beat writerScott Richey. It drops around 1 p.m. Monday at news-gazette.com.
Ruedi, 60, and his wife, Cindy, live in Champaign. They've raised four children, including three sons who are now part of the business.
He's made a successful career out of helping us make sense of finances. Basketball? Not so much.
"Even when I go to games," he joked, "I have a hard time not tripping when I walk inside (State Farm Center)."