Three Illinois track and field athletes will compete in the NCAA championships starting Wednesday at Hayward Field in Eugene, Ore. Staff writer Scott Richey caught up with all three before their national title pursuit began: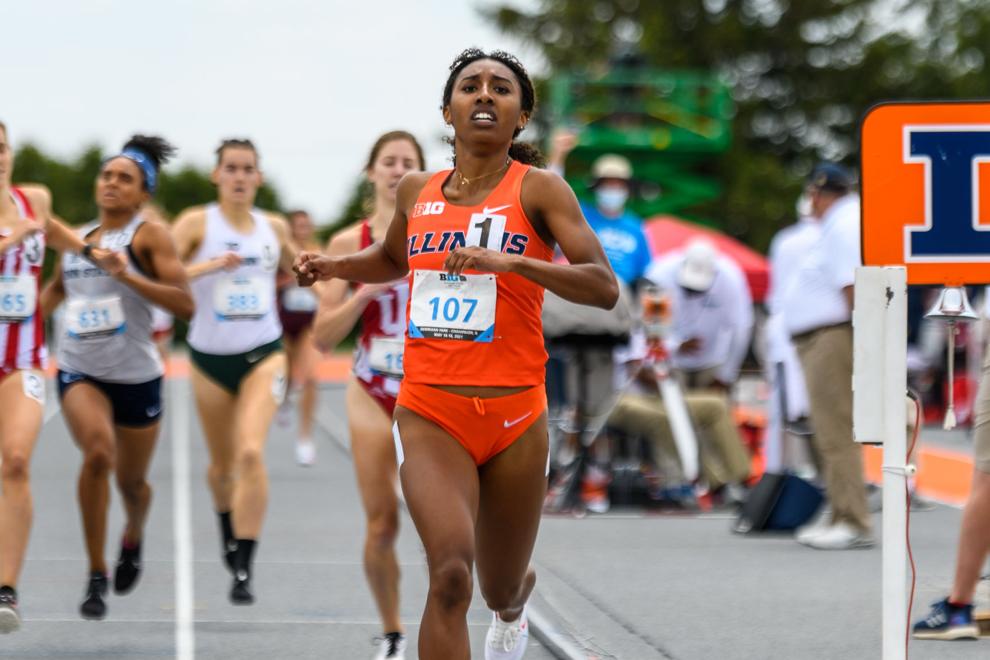 Olivia Howell | 1,500-meter run
What led to consecutive personal records at the Big Ten championship and NCAA regional?
"I just feel like with every 1,500 I run I'm constantly learning and adjusting my strategy. A big one that I started off with from my first 1,500 to the second one is viewing it not like an indoor 1,600 or 1,600s I was used to running in high school. It was more like an indoor 800 feel and pace and strategy — go out hard and you don't get into the same rhythm a 1,600 would."
So just how different is a 1,500 from a 1,600?
"Originally, I also didn't think there was much of a difference, which is why, the 1,500, it just didn't click right away. I thought since it was 100 (meters) less it would be the same pace and just the same feel overall. It's kind of hard to describe, but they're really different races in the end."
How has the pandemic affected the season?
"Since COVID last year, we didn't have an outdoor season, and this year, we had cross-country and indoor track mix and right into outdoor season. All of this has been really new for everyone of course. I think my teammates and I really had that competitive mindset even when we didn't have our cross-country season in the fall. Our coach kept us engaged in training. Once we were able to have our cross season, everyone was full of adrenaline and excited to be out there and competing again."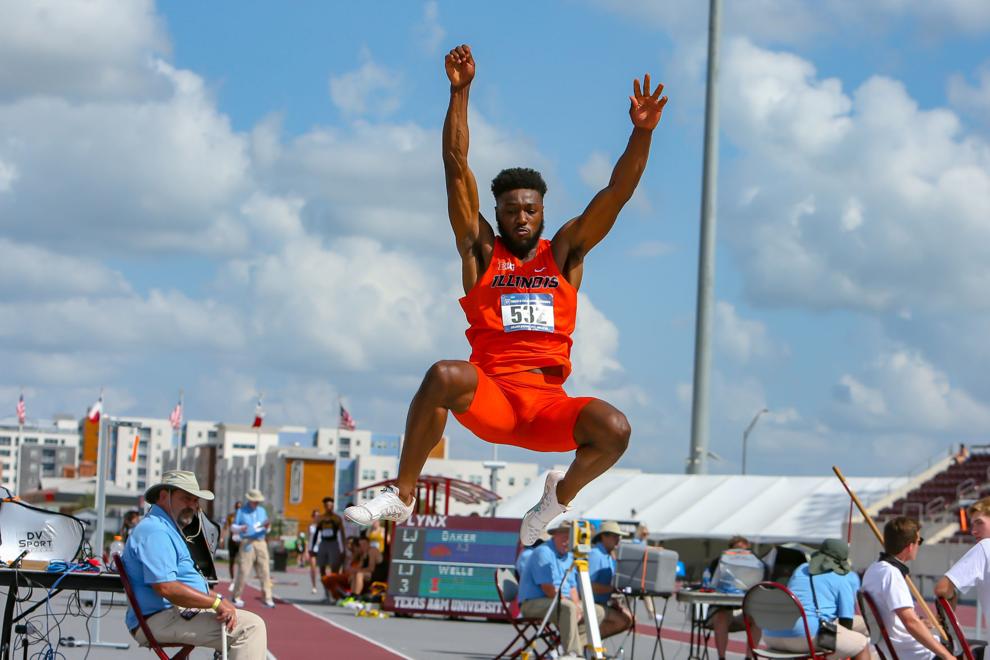 Jonathan Wells | High jump/Long jump
Do you consider one of your events more difficult than the other?
"I'm feeling pretty good about both. We've got the training in and worked through the year to put ourselves in a position to compete and go for a national championship. High jump kicked off at a higher, elite level earlier than long jump, but long jump is coming along and becoming one of my top events. It's been pretty cool to see the growth and development within the long jump."
How do you view your lengthy career at Illinois?
"I never came into the university thinking I'd be here as a second-year grad student. That was never my intention. It was to come in, be here for four years. My circumstance is a little bit unique due to me leaving school for a year. I wouldn't necessarily wish that process on anyone, but it's definitely a process I chose to embrace 100 percent to continue to develop and progress within my profession of business and my career of track and field. I came to Illinois to grow and develop and to compete. I appreciate the university and coaches and my teammates because it takes a collective group of people to make that happen."
Will you ever go back to the heptathlon?
"I'm definitely proud of that accomplishment of being a First Team All-American and a school-record holder in an event I didn't spend too much time in. Strategically, when we were thinking about my progression as an athlete and setting myself up for the Olympic team, making that decision to go to more individual events would give me a better opportunity to be competitive and compete at the highest level.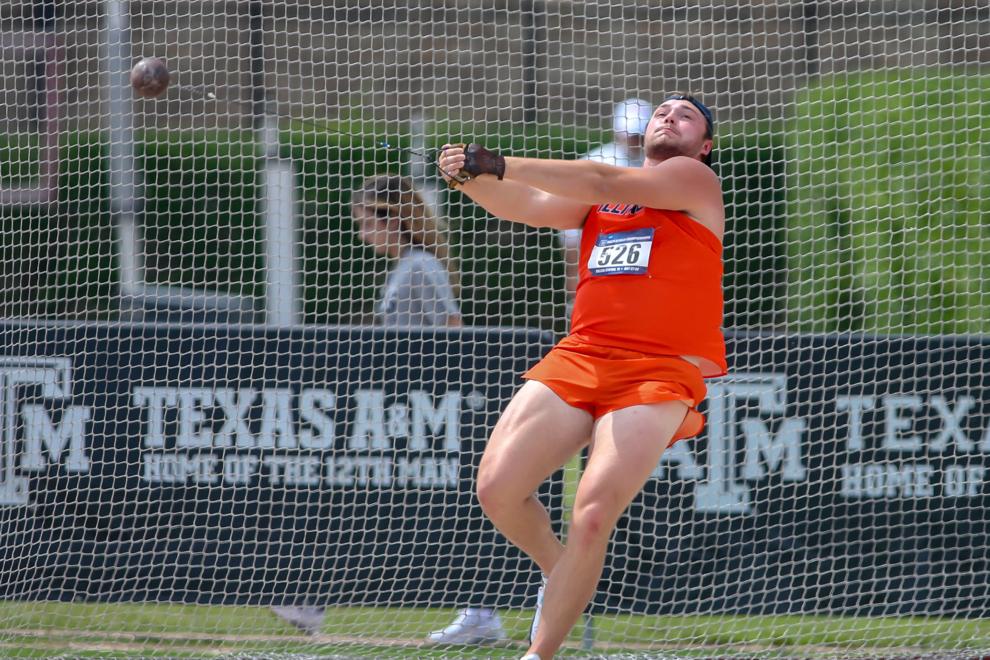 Manning Plater | Hammer throw
How would you describe your first season at Illinois?
"It's been a pretty unique experience. I had planned to be at Michigan my entire collegiate career, but it's nice to come back to your home state and to a college you've grown up loving and experience success at it and kind of bring a little more awareness to the program. I loved my coach and my program at the University of Michigan and (Illinois coach Mike Turk) has been amazing coach for me, as well, but transferring to a new program you never know, really, how it's going to go 100 percent. Overall, I think it went as good as it could have."
Is the hammer throw more difficult than other throws like shot put or discus?
"I try and compare it to a golf swing almost. There's all these tiny little things you have to practice and practice and get down pat, so you don't have to think about them anymore, but if one small thing goes wrong in any part of the throw, it can really disrupt the entire rest of the throw. There's a lot of really small, minute details involved in all the throws, but especially hammer."
Have you been to historic (and also newly renovated) Hayward Field before?
"This is my first time seeing it. We went over there (Monday) to get a little practice in. It's unlike anything I've ever seen before. It looks pristine. It has a unique design. Honestly, it reminds me of an Olympic caliber stadium — like they had in (Rio de Janeiro in 2016). It's bright. It's shiny."