Make sure to follow along right here at IlliniHQ.com throughout tonight's game and then stick with it after the game for all of our exhaustive coverage of the Big Ten/ACC Challenge.
***
No change to Illinois' starting lineup. It's the three guards — Ayo Dosunmu, Trent Frazier and Andres Feliz — plus Giorgi Bezhanishvili and Kofi Cockburn.
Also, an interesting note from something I overheard in the tunnel between the court and the Illinois locker room as the team was headed back in after warmups concluded. Don't be surprised if junior guard Da'Monte Williams is the first player off the bench.
It kind of fits. He's coming off the best game of his career offensively after scoring 18 points against Lindenwood. Also, Miami's strength is in its guards. This might not happen. Bezhanishvili or Cockburn might get in foul trouble (even though they really haven't for several games or really at all, respectively). Just something to ponder.
Expected starters from Miami, as well, with Chris Lykes, DJ Vasiljevic and Kameron McGusty at the guard spots and Sam Waardenburg and Rodney Miller in the frontcourt.
***
Mid-warmups jersey change for Illinois. Started the night in their new home white shorts. Have since moved to a new throwback in the rotation.
So clean ...
👀#Illini pic.twitter.com/N3iOnZsM3W

— Illinois Basketball (@IlliniMBB) December 2, 2019
***
Illinois started its prep for Miami on Saturday. That's the benefit of playing last Tuesday against Division II Lindenwood and then not again until tonight's Big Ten/ACC Challenge showdown with the Hurricanes.
So the Illini had some pretty good background to discuss Miami during Sunday's final media availability before the game.
"They're a really good team playing in the ACC — obviously one of the best conferences in the nation," sophomore forward Giorgi Bezhanishvili said. "They play at a little bit of a slower pace than we do. They're more of a set team and play in the halfcourt a little bit more. Obviously, (uptempo) that's our style of play. We play in the first seven seconds if we can. If not, we execute in the halfcourt."
"Our biggest thing right now is keeping their guards out of the paint," Illinois junior guard Trent Frazier added. "They're really quick. It's just doing our principles. You've got to close out under control. Running them off the line is our thing, but keeping them out of the paint as well."
***
Illinois scoring 237 combined points in its last two games was something to see. The Illini offense was operating at near peak efficiency and effectiveness. Didn't hurt that they were beating up on Hampton and Division II Lindenwood, respectively.
Odds are Illinois doesn't hit the century mark tonight in the Big Ten/ACC Challenge. Miami might not be its best self through seven games this season, but the Hurricanes are at least better than the last two — OK, four — teams the Illini have played.
ᴄʜᴀʟʟᴇɴɢᴇ ᴀᴄᴄᴇᴘᴛᴇᴅ #Illini x #B1GACC pic.twitter.com/sHKTnZgRM6

— Illinois Basketball (@IlliniMBB) December 2, 2019
December is a bit of a pivotal month for Brad Underwood's team. Miami is the first of three straight high major opponents next up on the schedule. The start of Big Ten play looms this weekend at Maryland. Then perhaps the hottest team in the country (Michigan, if you haven't heard went from unranked to No. 4 nationally earlier today) comes to town. Then Old Dominion, Missouri and North Carolina A&T — solid, solid, not so much — round out the 2019 portion of the schedule.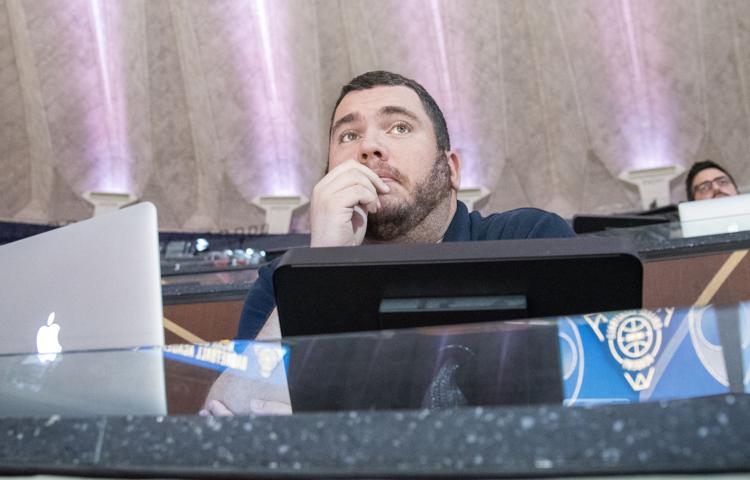 Now would be a pretty good time for Illinois to show it can beat more than just the Hamptons of the world. The Illini lost by 21 points at Arizona in its last game against a high major opponent. Miami is not Arizona, but Illinois can't coast against the Hurricanes.
Should Illinois wind up back in the NCAA tournament for the first time since the 2012-13 season, this next stretch of games could be an indicator of the likelihood of that happening.