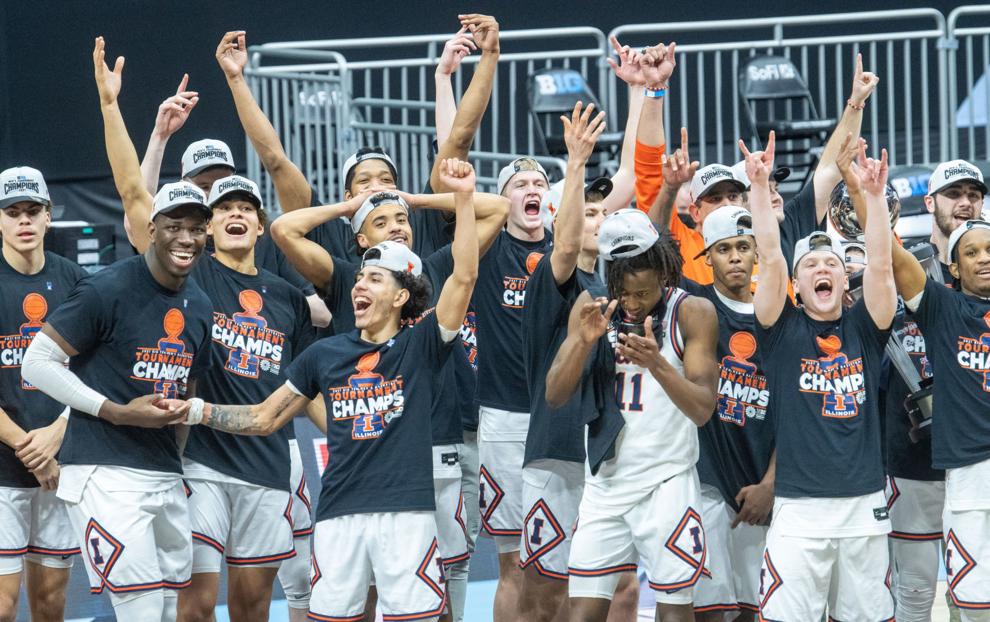 1. Sunday funday
March 14 featured a double whammy of good news for Illini fans. Brad Underwood's men's basketball team celebrated the program's first Big Ten tournament championship since 2005 by beating Ohio State 91-88 in overtime at Lucas Oil Stadium in Indianapolis. At the same time star Ayo Dosunmu was at the top of the ladder cutting his piece of the net, the Illini received a No. 1 seed in the NCAA tournament. Alas, the season ended a week later with a stunning loss to Loyola Chicago in the second round of the NCAA tournament, but the ride the Illini took their fans on amid extraordinary circumstances because of the COVID-19 pandemic won't be forgotten anytime soon.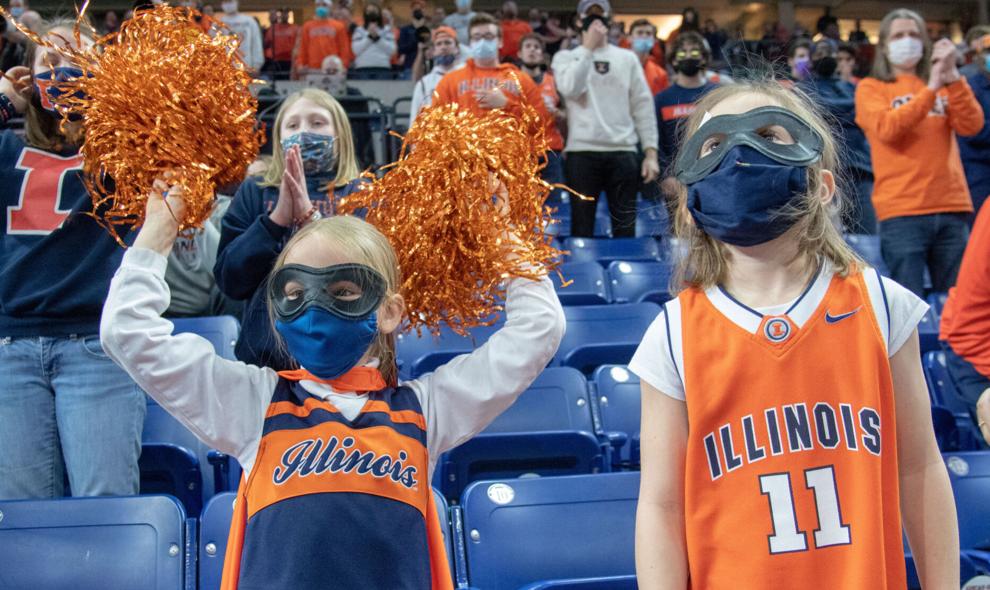 2. Return of fans
They started filtering back into sports venues in late January with the return of high school basketball. They had to adapt to mobile ticketing, wearing masks and social distancing, among other items, before full capacities became the norm again. The pandemic still rages on, but sports just aren't the same in empty stadiums and arenas without loyal, passionate fans in attendance. Welcome back.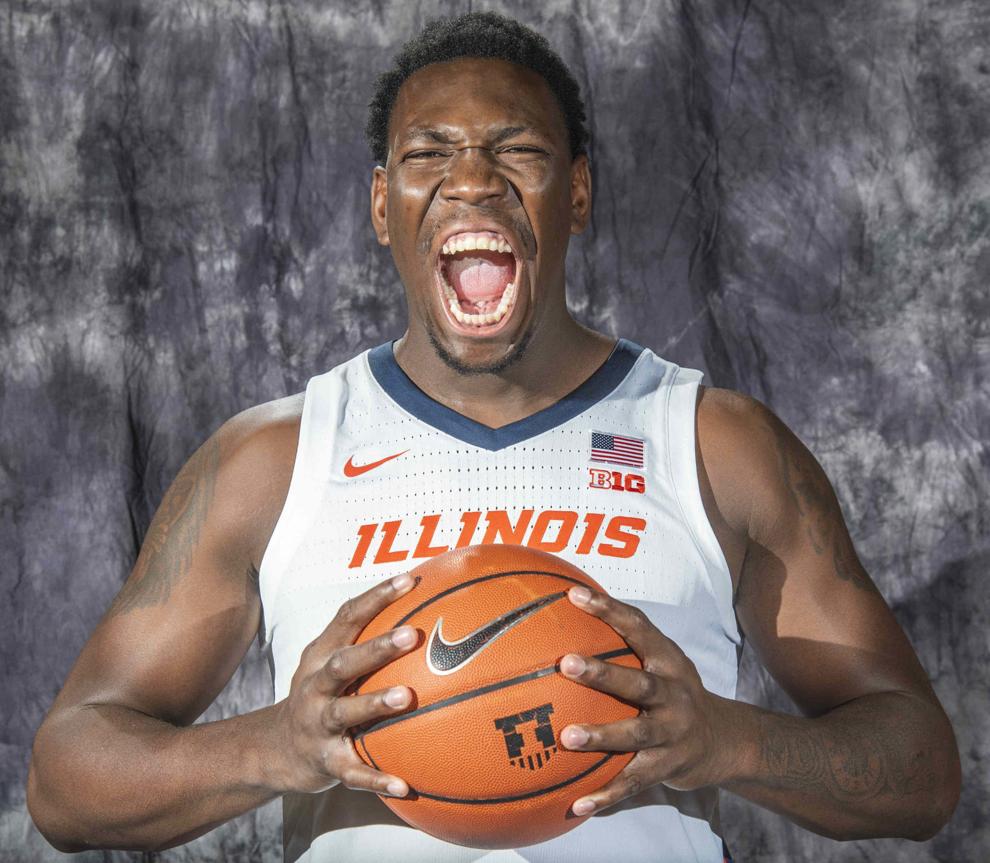 3. Kofi's back
Kofi Cockburn, the Illinois All-American center, announced July 16 he would return to the Illini. The announcement, done by Cockburn via social media on an early Friday evening, capped a whirlwind spring and summer that saw the 7-foot big man declare for the NBA draft, enter the transfer portal and then withdraw from the NBA draft, only to return to the only college program he's ever known.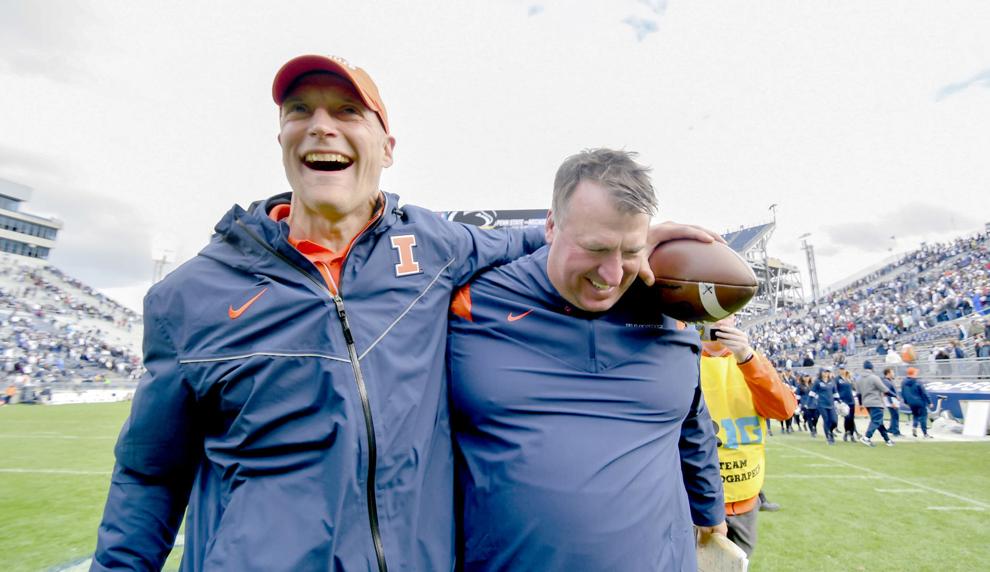 4. Historic win
Josh Whitman and Bret Bielema had reason to be overjoyed walking off the field at Beaver Stadium on Oct. 23 in University Park, Pa. The Illinois football team had just pulled off a stunning 20-18 win against No. 7 Penn State. But that's only half the story. The Illini did so in an NCAA record nine overtimes, with Casey Washington catching a two-point conversion from Brandon Peters to seal the win and cap a historic moment.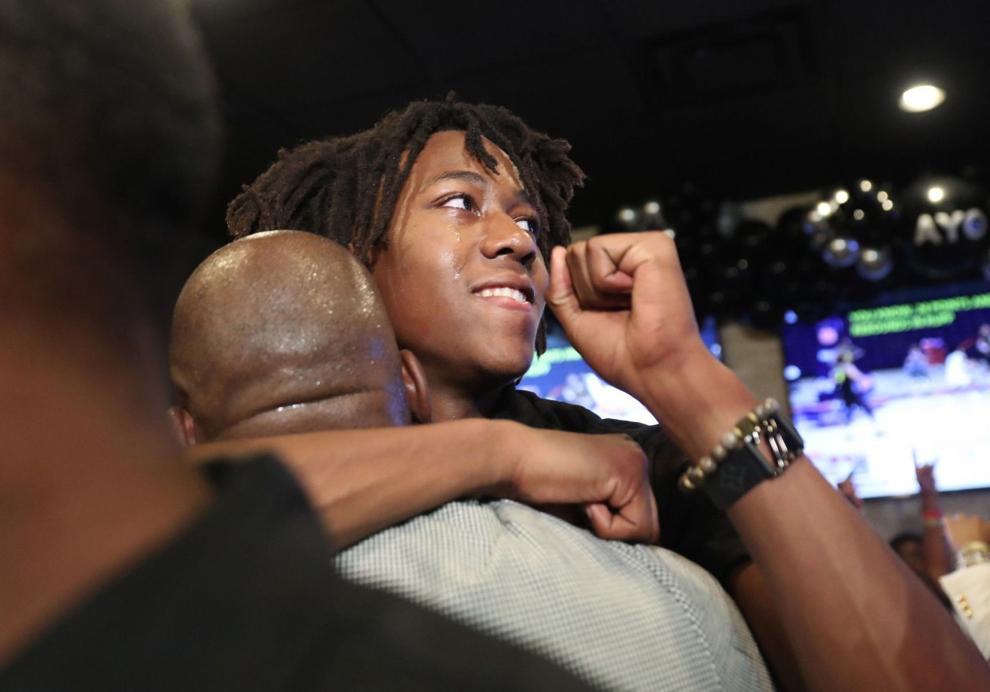 5. From frustration to joy
Ayo Dosunmu had to wait longer than he anticipated, but the former Illini All-American heard his name called in the second round of the NBA draft — by his hometown Chicago Bulls no less — late on the night of July 29. The first Illini picked in the NBA draft since 2012, Dosunmu is averaging 6.4 points and filling a key role off the bench for the Bulls so far in his rookie season.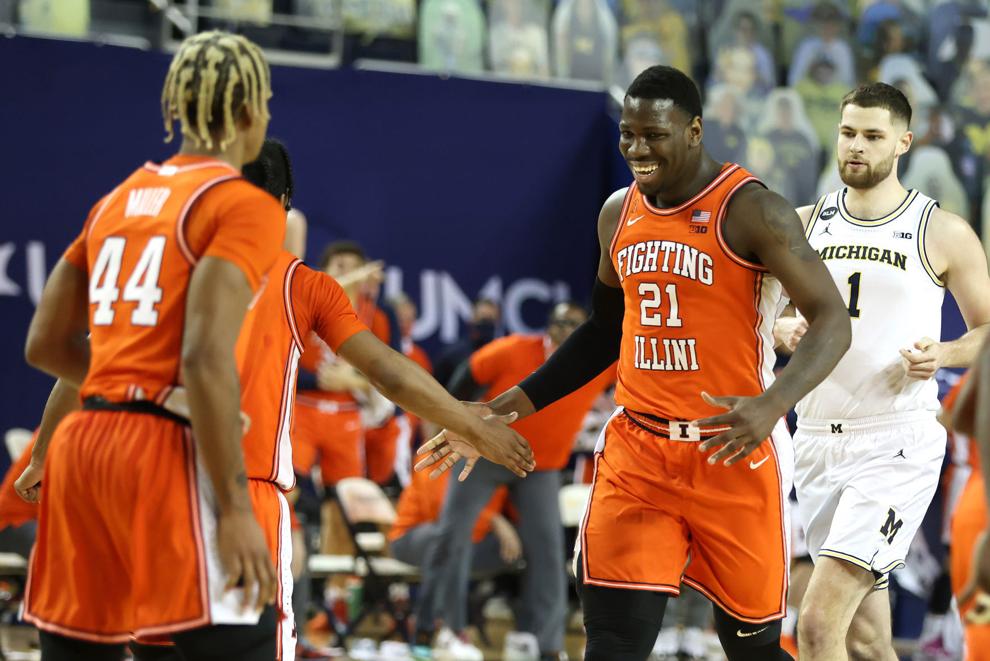 6. Big Ten title controversy
The Illini men's basketball team had no COVID-19 shutdowns and won a Big Ten-best 16 games. But still ended up second in the conference race. To Michigan and its 14-3 league record. Even a 76-53 dismantling of the Wolverines on their home court and a 1,170-word scathing open letter from Illini athletic director Josh Whitman didn't sway the Big Ten in awarding Michigan the title based on winning percentage.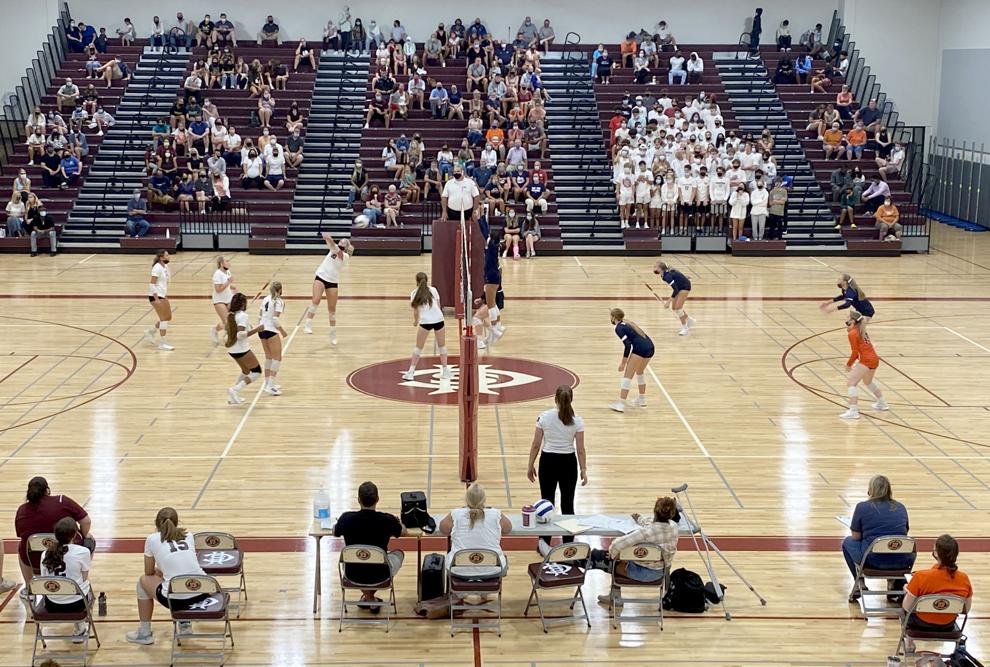 7. Strange circumstances
No state champs. Condensed schedules. Mask timeouts. Spring football. The advent of summer sports. The lists of adjustments and challenges high school sports teams had to contend with in the first few months of the year to actually get back to playing games amid the COVID-19 pandemic was daunting. But a sense of normalcy emerged in the summer with the crowning of state champions in mid-June. Then, once the 2021-22 school year arrived, the regular ebb and flow of a high school sports year — with fans in the stands — started to transpire. Let's hope it stays that way.
8. New era of Illinois football
Bret Bielema arrived at Illinois with fewer than two weeks left in 2020. So, the majority of his tenure in charge of the Illini football program took place in the past year. He won over fans before he ever coached a game with his ability to interact with them, both in-person and virtually. Ultimately, Illinois finished with a 5-7 record for its 10th straight losing season. But in-state recruiting seems to have improved and a strong ending to the season can force even the more pessimistic fans to think Illinois football is in a solid spot heading into the 2022 season.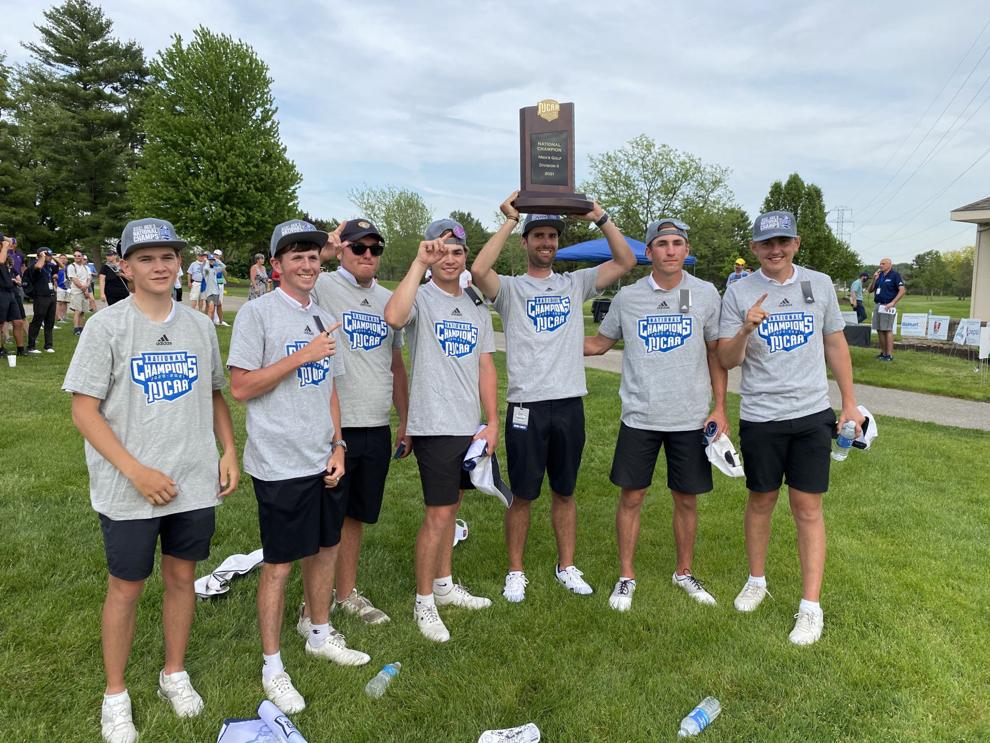 9. They're the champs
The Illinois men's golf program isn't the only successful college team in town. The Parkland men's golf team proved that on May 21 in Plymouth, Ind., when the Cobras, coached by Monticello graduate and former Parkland standout Corbin Sebens, delivered the program's first NJCAA Division II national title. Six months later on Nov. 20, the Parkland volleyball team won its fourth NJCAA D-II national championship in Cedar Rapids, Iowa, capping off an impressive combined 89-5 record in 2021 during two different seasons. And before all of those good moments happened for the Cobras, Illinois men's gymnast Ian Skirkey added to the rich tradition of that program by winning an NCAA title in the pommel horse on April 17 in Minneapolis.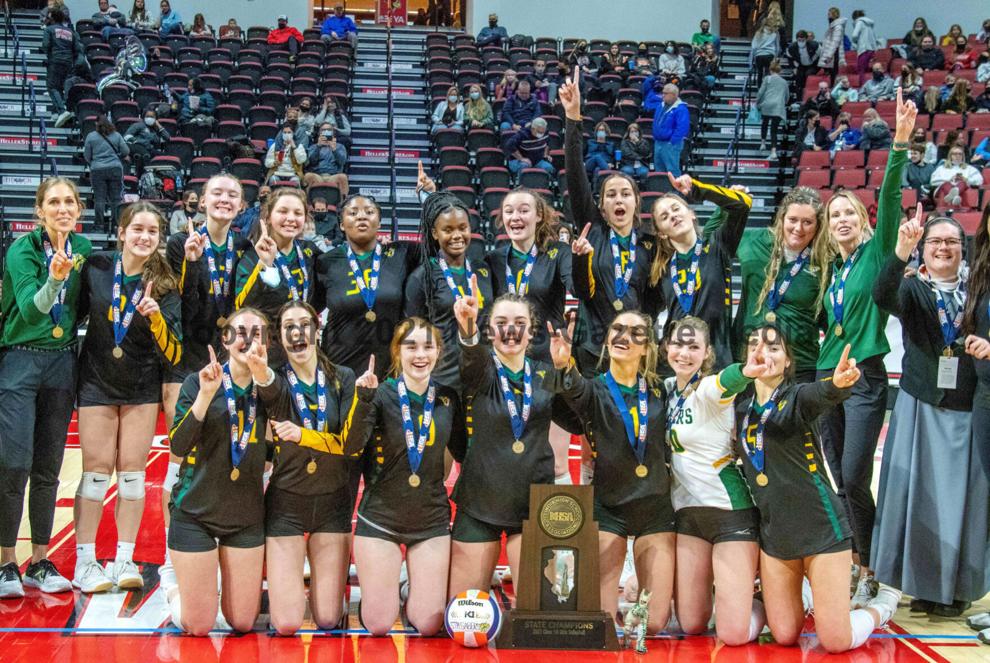 10. They're the champs, part II
The St. Thomas More volleyball team recorded its best season in program history and won a Class 1A state title on Nov. 13. The Unity girls' cross-country won a 1A state title on Nov. 6. And the following high school athletes added to their school's record books by winning at least one state title: Kyle Burgoni (Unity boys' track and field); Max Braun (Centennial boys' tennis); Isaiah Chatman (Gibson City-Melvin-Sibley boys' track and field); Jameson Cluver (Watseka boys' track and field); Brianna Dixon (Rantoul girls' track and field); Jackson Gilbert, Jeremiah Hamilton, Daniel Mboyo and Cedric Sabin (Urbana boys' track and field); Ryder James (Paxton-Buckley-Loda boys' cross-country); Ben Jessup, Tate Johnson, Nathan Kirby and Ethan McLain (Salt Fork boys' track and field); Gracie Jessup (Salt Fork girls' track and field); Joe Lashuay (Oakwood/Salt Fork wrestling); Eli Mojonnier (Bismarck-Henning/Rossville-Alvin boys' track and field); Grant Sant Amour (LeRoy/Tri-Valley wrestling); CJ Shoaf (Mahomet-Seymour boys' track and field); Garrett Taylor (Salt Fork boys' track and field); Alyssa Williams (Tuscola girls' track and field).