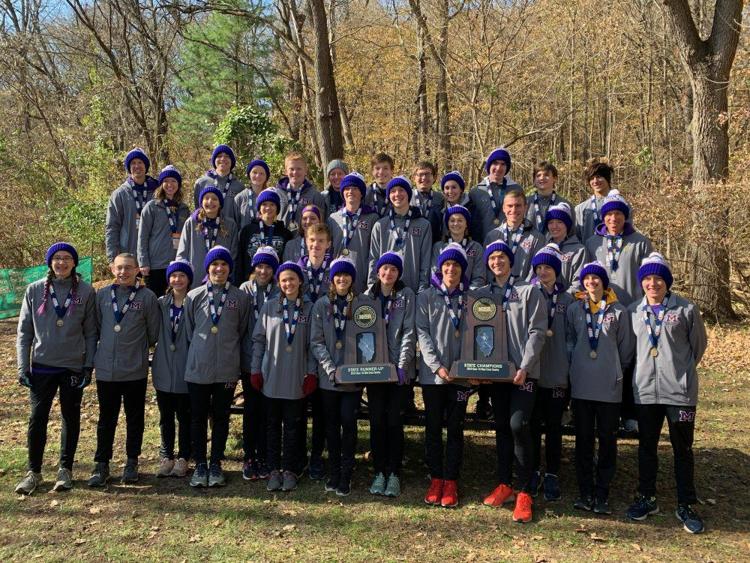 PEORIA — Monticello cross-country put together the best outing in program history Saturday at Detweiller Park, with its boys winning their second-ever state championship and the girls tying a club-best state result with runner-up status.
The Sages' boys narrowly held off Harvest Christian out of Elgin, scoring 115 points to Harvest's 121 in the Class 1A field. Junior Luke Sokolowski paced Monticello in 11th place (15 minutes, 17.59 seconds) and was backed by junior Josh Baysore in 28th place (15:32.10).
On the girls' side, Monticello finished behind only Winnebago (63), the Sages' 144 points squeezing them past rival Unity's 147. Freshman Mabry Bruhn capped an impressive first prep campaign by placing 13th (17:47.98), while sophomore teammate Rachel Koon took 19th in 17:51.42.
The Sage boys' last team state crown came in 2014, in current coach Dave Remmert's second season at the helm. The Monticello girls matched a second-place group effort from 2012 — one year before Remmert took over — under Jeff Butler.