TOLONO — Unity cross-country is in the midst of a prosperous period.
It started with the Rockets' girls and boys team each capturing a Class 1A team state championship in 2015.
Since then, coach Kara Leaman's girls have ranked second, first, third and third in the small-school state meet's last four versions.
And coach Jarred Koerner's boys returned to the end-of-season tournament in 2019 after a three-year absence as a full group, notching 19th place.
These metrics alone suggest Unity could make waves in the 2020 IHSA state series — so long as it isn't affected by the ongoing COVID-19 pandemic.
A deeper dive shows just how big those waves could be.
"We're just really focusing on just making it to state again," girls' junior Taylor Joop said, "and seeing if we can get the state title back."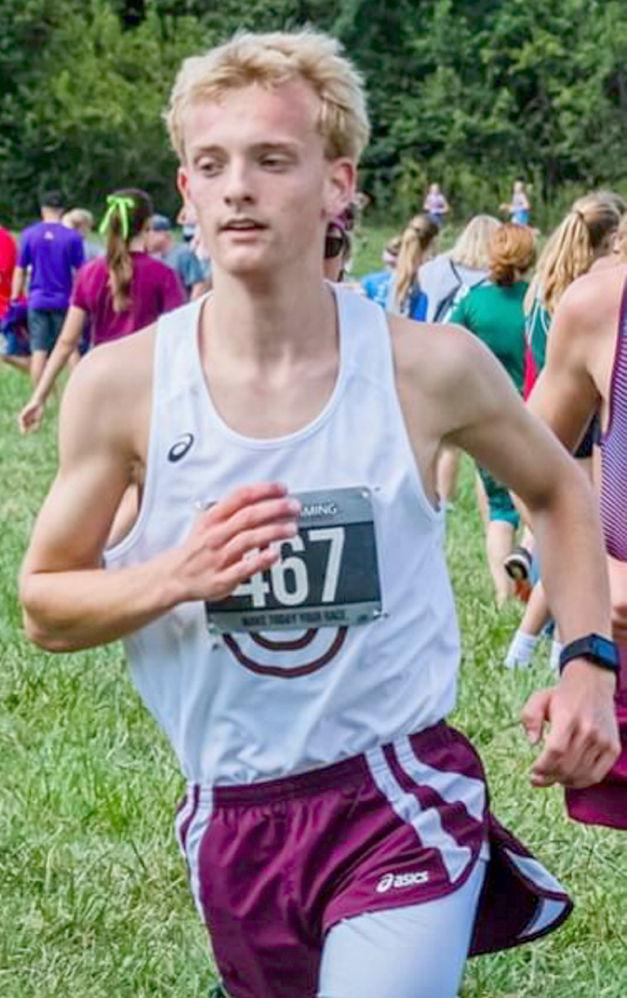 "We're having some good freshmen come in," boys' junior Jarrett Cox added. "The team could probably be top 10 if everything goes well."
Both bunches of Rockets lose exactly one state-scoring senior from the previous campaign.
Leaman says goodbye to Kylie Decker, who led the Unity girls at Detweiller Park last year by finishing in 22nd place. Koerner will send off Derek Dayton, the Rockets' No. 4 runner in Peoria.
That means a plethora of underclassmen who've already helped both Unity teams to strong performances will return this fall with even loftier goals in mind.
"In 2015, we built a state-champion team off of freshmen," Leaman said, "so I'm absolutely hopeful some of the (incoming) freshmen will come in ready to shine. We (also) have incoming seniors who are determined to show what four years of high school cross-country can do for you."
Joop will be in that discussion, along with fellow Class of 2021 athletes Evelyn Atkins, Caroline Bachert and Elizabeth Hulick.
The quartet made up Unity's Nos. 2-5 finishers at state last season. The Rockets' Nos. 6 and 7 runners were sophomore Malia Fairbanks and freshman Audrey Remole.
On its way in is an eighth-grade group that captured the 2019 IESA Class 2A state crown behind a third-place showing from Erica Woodard.
"We're all just really excited for this year and for years to come," Joop said. "Especially this year, it's the last time my class gets to run together, and I know we've made a big impact."
Joop, whose 3-mile clocking of 18 minute, 19.44 seconds was good for 35th place at last fall's IHSA state meet, has experienced growth Leaman feels is similar to that of Decker.
"Taylor Joop came on last season significantly better than her previous two seasons," Leaman said. "She's another one who's kind of progressed from freshman year, only running one varsity race, to her junior year, being a staple in the 2 to 4 spots."
On the boys' side, Cox was one of three juniors the Rockets used as a 2019 state scorer, joined by state-medalist wrestler Ben Gavel and Connor O'Donnell.
The trio just happened to make up Unity's top three as well, followed by Dayton, sophomores Clayton Jamison and Thomas Cler and freshman Brendan Graven.
"All three of those (2019 juniors) are going to kind of be in that high leadership role this year," Koerner said, "bringing up the incoming freshmen and sophomores as well."
Good news regarding incoming freshmen: Like with the Unity girls, the junior high boys also topped the IESA 2A state field earlier this school year. Bryson Denney in 16th place led that result.
"It's going to be fun to get to know (the incoming freshmen) and compete," Cox said, "especially if we're going to be doing well. Because it's way easier to run knowing that you're a team that's going to ... compete at a high level."
A certain sense of concern, though, is prevalent among the Unity cross-country contingent when it comes to summer contact days being suspended.
Those within both teams noted how much easier it is to train alongside teammates, and how June, July and August are great for building bonds that are tested in the fall.
But recent history has shown the Rockets are hard to derail. It's a built-in part of Unity distance running these days.
"I'm a Unity graduate myself, and so to see our program at this level has a lot of meaning for me," Leaman said. "It's bigger than any individual. The culture of the team has such an impact and becomes something much greater than yourself."